Paulo Dybala, a forward from Argentina, has joined Roma under Jose Mourinho on a free transfer.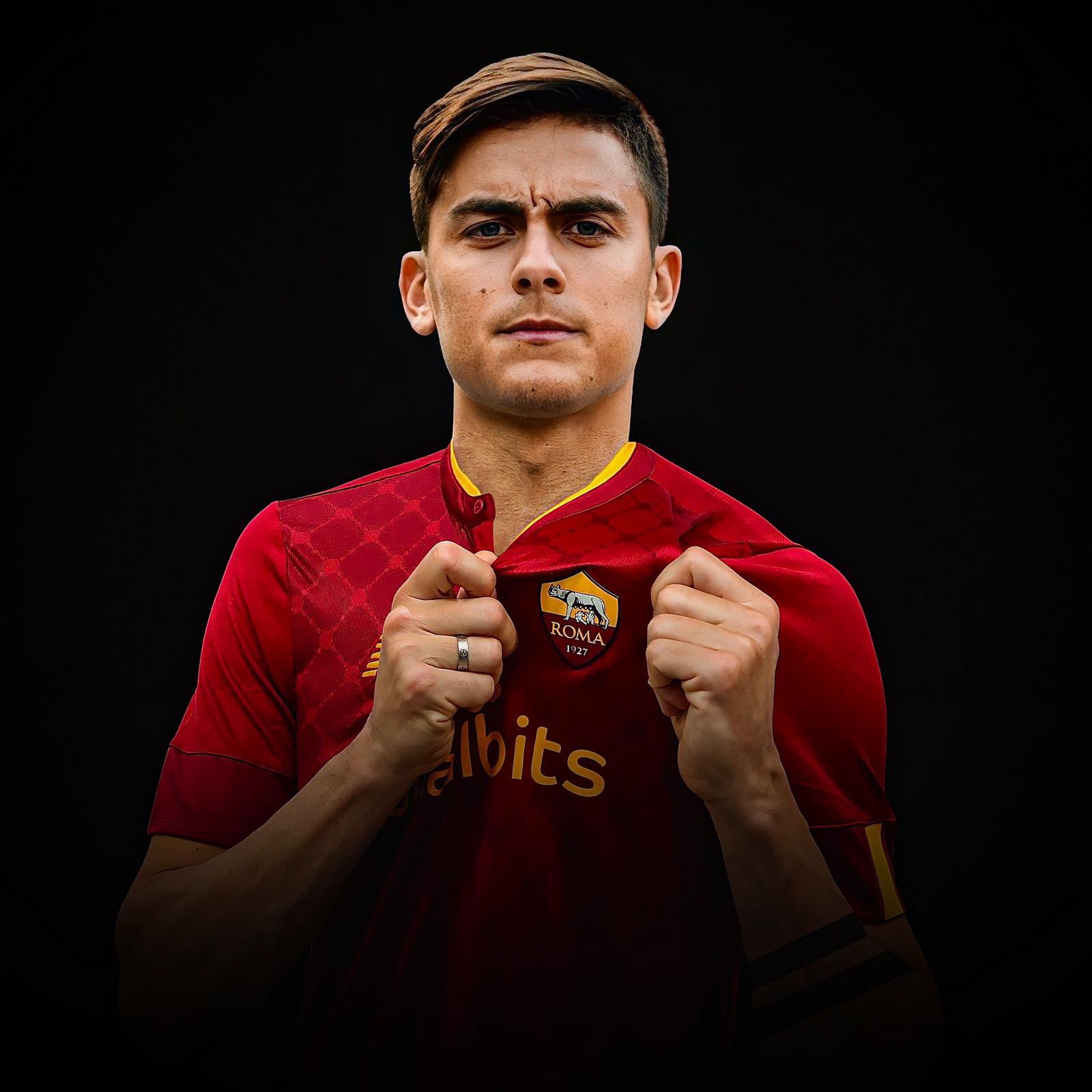 The 28-year-old attacker signs a three-year contract with the team after his Juventus contract expired in June.
After moving from Palermo to the Turin-based club in 2015, Dybala scored 115 goals in 293 games while also winning five Serie A championships.
"The days before I signed this deal were packed with so many emotions," stated Dybala.
"The speed and determination with which Roma demonstrated just how much they wanted me made all the difference.
"I am joining a team that is on the up, a club that continues to put in place strong foundations for the future, and a coach, Jose Mourinho, that it will be a privilege to work with."
In his 34 appearances for Argentina in international competition, Dybala has scored three goals, including one in a 3-0 victory against Italy in the 2022 Finalissima at Wembley in June, which was a match between the champions of Europe and South America.
Giuseppe Marotta, the CEO of Inter Milan, stated that they were in negotiations to bring Dybala to the club in June.
During the 2019 summer transfer window, Manchester United and Tottenham were rumored to be interested in buying him, but Juventus decided against doing so.
Roma's first season under Mourinho saw them finish sixth in Serie A and also led them to their first-ever European championship, the Europa Conference League triumph.
"Paulo is a world-renowned player who has won major trophies and gained global acclaim; he will bring that class with him to Roma and I am sure that, with him in the squad, we will be even stronger and more competitive," Tiago Pinto, Roma's general manager, said.
Following the additions of defender Zeki Celik from Lille, goalkeeper Mile Svilar from Antwerp, and former Manchester United midfielder Nemanja Matic, Dybala is Mourinho's fourth acquisition this summer.
The number 21 jersey, originally selected by Matic when he joined last month, has been adopted by the Argentine. The number eight shirt is now being used by the Serbian international.
Roma used their social media campaign, which includes footage of missing children along with their transfer announcements, to promote the Dybala move on Wednesday.
Paulo Dybala
Paulo Exequiel Dybala, an Argentine professional footballer who plays forward for both the Argentina national team and Serie A club Roma, was born on November 15, 1993.
Nicknamed "La Joya" ("The Jewel"), Dybala started his senior club career in 2011 with Instituto de Córdoba. In 2012, at the age of 18, he signed with Palermo, where he won a Serie B championship. Dybala joined Juventus in 2015 and went on to win four Italian Cups and five league championships.
He is Juventus' ninth-highest goalscorer all-time. He was also chosen as the Serie A Most Valuable Player once and was a member of the Serie A Team of the Year four times.
At the age of 21, Dybala made his senior international debut for Argentina. Since then, he has gained over 30 caps and has represented his country at both the 2018 FIFA World Cup and the 2019 Copa América. He scored the game-winning goal in the latter to enable his country to take third place.
How would Dybala fit into Mourinho Roma?
Known for his powerful and accurate shots from outside the box, dribbling skills, balance, and close control in confined spaces, as well as his ability to outmuscle opponents in one-on-one situations and protect or hold up the ball for teammates with his back to goal, Dybala is a quick, creative, elegant, and agile player with excellent technical ability and a low center of gravity.
He thrives on counterattacks and in eluding the offside trap when making attacking runs because of his speed on the ball, positioning, clever movement, and ball skills.
He is a dedicated athlete who is also renowned for his endurance and defensive presence off the ball. Due to his vision, passing, link-up play, ability to drop deep and play off other players, as well as his powerful and accurate ball-striking ability from both inside and beyond the area, Dybala is capable of both setting up opportunities for teammates as well as scoring goals on his own.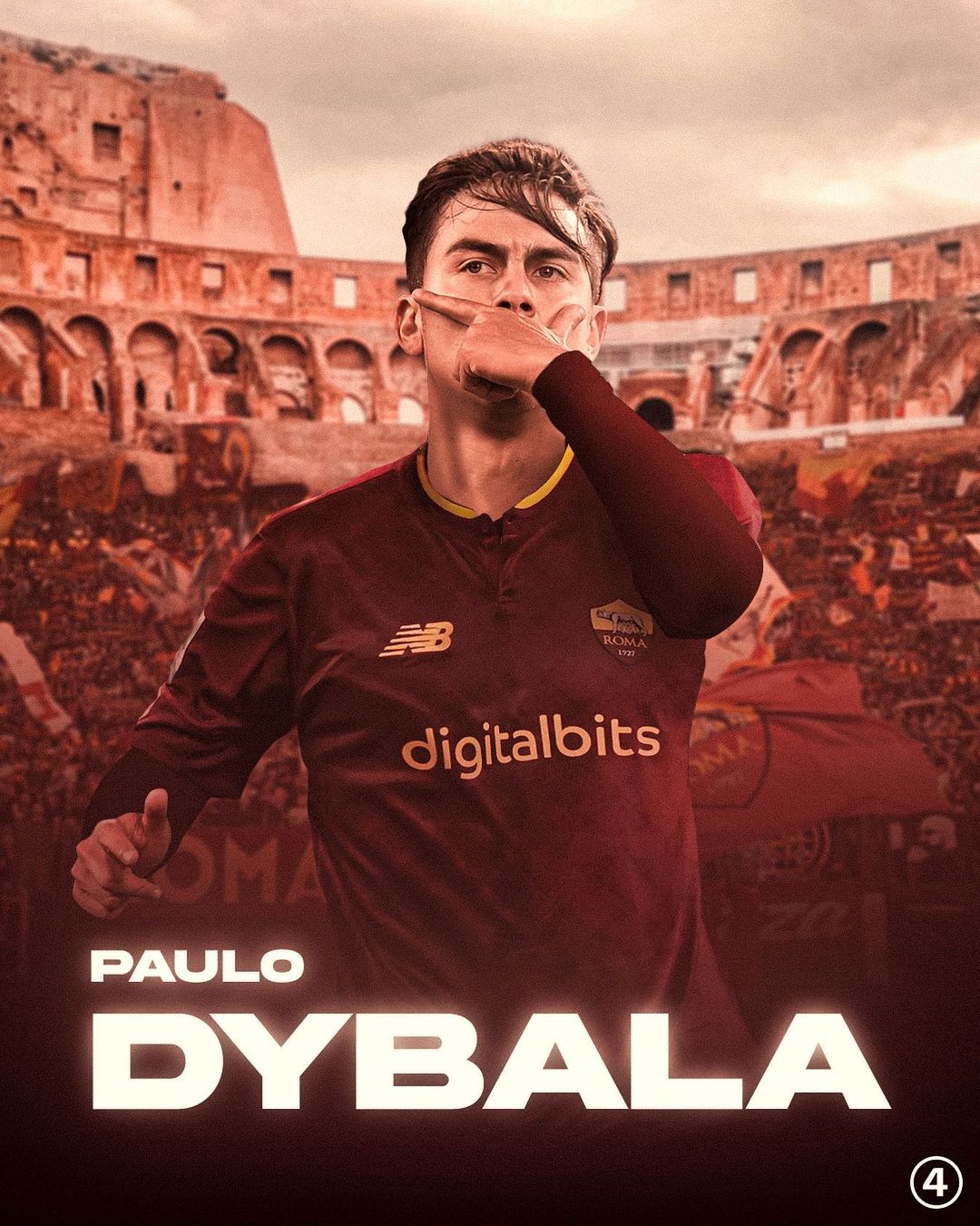 Due to his quick pace over short distances and his aptitude at anticipating opponents inside the box, Dybala is also proficient at scoring with his head despite his small stature.
Honors
Palermo
Juventus
Serie A: 2015–16, 2016–17, 2017–18, 2018–19, 2019–20
Coppa Italia: 2015–16, 2016–17, 2017–18, 2020–21; runner-up: 2019–20, 2021–22
Supercoppa Italiana: 2015, 2018, 2020; runner-up: 2016, 2017, 2019, 2021
UEFA Champions League runner-up: 2016–17
Argentina
CONMEBOL–UEFA Cup of Champions: 2022
Individual
Serie A Team of the Year: 2015–16, 2016–17, 2017–18, 2019–20
Serie A Player of the Month: July 2020
Serie A Most Valuable Player: 2019–20
ESM Team of the Year: 2016–17
Coppa Italia top goalscorer: 2016–17
Serie A top assist provider: 2014–15
Records
Supercoppa Italiana all-time top scorer: 4 goal