More supporters are betting on Manchester United to win the Premier League than on Manchester City and Liverpool combined as a result of their preseason performance.
United had a terrible latter half of the previous year, finishing 35 points out of the title race and 13 points behind fourth-place Tottenham Hotspur.
However, there is now some optimism among fans with the appointment of Erik ten Hag, as the former manager of Ajax looks to turn fortunes around at Old Trafford – Erik ten Hag was formerly employed by Ajax.
Due in part to the outstanding performance by Harry Maguire, United have had a successful preseason, as evidenced by their victory over Crystal Palace, which took them to a record of three victories from three games played.
Since their first victory, a 4-0 thrashing of Premier League runners-up Liverpool, the view of their title chances has shifted, with more supporters now backing Ten Hag's team than any other.
Since the match in Thailand a week ago, 27% of all bets on the championship winners have gone on United, 11% on Manchester City, and just 7.4% on Liverpool, according to Betfair.
Betfair has United ranked as the fifth favorite to win the league, but City, Liverpool, Chelsea, and Spurs continue to be ahead of them in the betting.
People are betting on them more frequently than the two clear favorites because of their better odds and recent form.
With 22.5 percent of the betting share over the previous week, Spurs under Antonio Conte have been the second-most backed team, with Chelsea and City tied for first.
Following them is Arsenal, and after that, despite Newcastle United's recent super-wealth in the transfer window, it comes down to West Ham and Newcastle.
Due to Anthony Martial's impressive play, he has received a lot of support in the betting for the league's golden boot. He scored his third goal in three games against Crystal Palace in a beautiful move.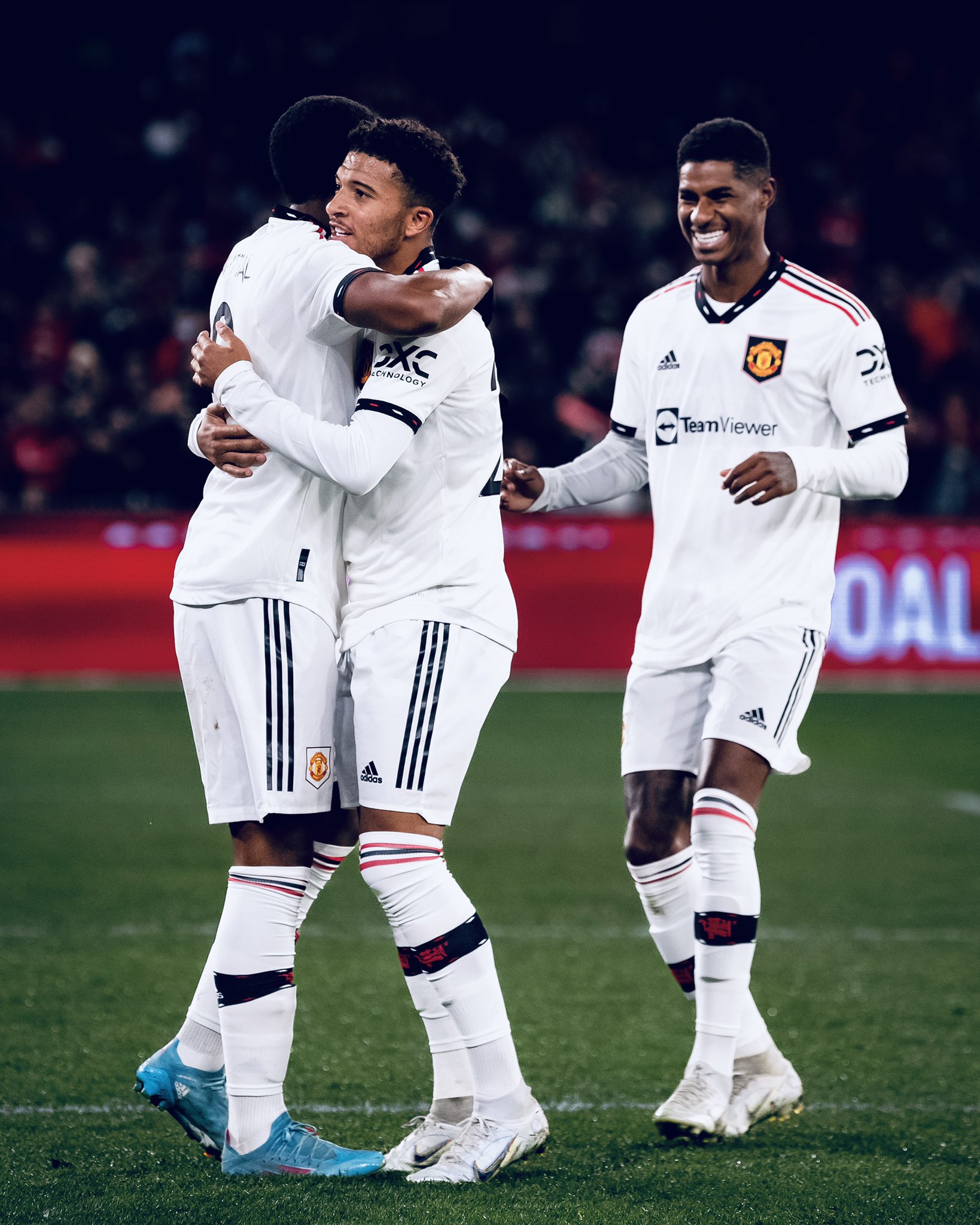 The Frenchman underperformed during his time on loan at Sevilla last season, but he might be crucial to Ten Hag if Cristiano Ronaldo is able to leave the team.
Although it is evident that Ronaldo wants to leave United, his alternatives are dwindling as Atletico Madrid supporters express displeasure that Atletico are the most recent team to be linked to him.
Where do you anticipate United will end up in the standings in the 2022-2023 season? Share with us via the comment section.