Roman Abramovich 's position as owner of Chelsea is in jeopardy after a Swiss billionaire claimed he has been offered the opportunity to buy the club.
After the possibility of fines was raised in Parliament, Hansjorg Wyss informed Swiss tabloid Blick that Abramovich "wants to get rid of Chelsea quickly."
Following Russia's invasion of Ukraine, Abramovich gave Chelsea's foundation trustees "stewardship and care."
Chelsea has chosen to remain silent in the face of Wyss' allegations.
The west London club has consistently dismissed rumors that they are for sale.
Abramovich, 55, is thought to have close ties to Russian President Vladimir Putin, and other Russian billionaires have already been sanctioned, with their assets blocked by the European Union.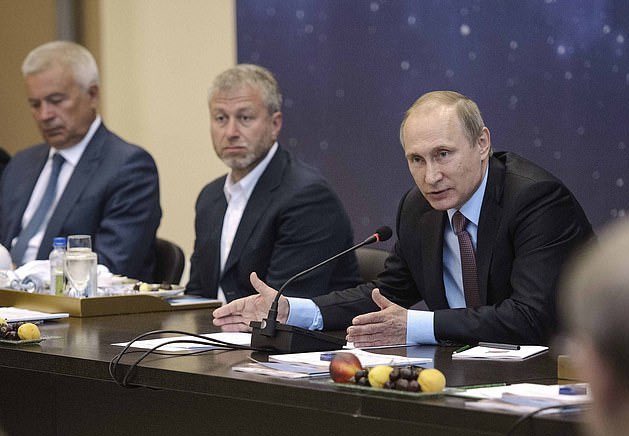 Alisher Usmanov, a Russian billionaire with commercial ties to Everton, is one of them.
Although the UK government has yet to censure Abramovich or Usmanov, Labour MP Chris Bryant stated in Parliament on Tuesday that Abramovich is "terrified of being sanctioned," which is why he is selling his home and another unit.
"Abramovich is trying to sell all of his properties in England, and he also wants to get rid of Chelsea as soon as possible," Wyss added.
"On Tuesday, Abramovich made an offer to me and three other people to acquire Chelsea."
Abramovich's spokeswoman declined to comment on the allegations.
It would be a watershed moment for Chelsea and English football if Abramovich decided to sell the club.
Chelsea have been revolutionized under the Russian's leadership since he purchased the club for £140 million in 2003. In many ways, the club has set the standard for how much money is required to compete at the top level of the Premier League.
Abramovich has lent the club more than £1.5 billion in total, and it has been a huge success.
The team has won the Champions League twice, the Premier League five times, the FA Cup five times, the Europa League twice, and the League Cup three times under his ownership.
They won the Uefa Super Cup in August 2021, and they just won their first Club World Cup, ensuring that the Blues have won every trophy available since Abramovich took over the club.
Chelsea has had a difficult week
February 24th: Vladimir Putin, the Russian president, launched a military invasion of Ukraine.
February 25th: Chris Bryant, a Labour MP, tells MPs that the UK government should take Roman Abramovich's ownership of Chelsea and seize his assets because of allegations of corruption.
February 26th: Chelsea's charitable organization will take over "stewardship and care," according to Abramovich.
February 27th: Members of the foundation are concerned about whether they will be able to administer the club under Charity Commission standards. Liverpool overcame Chelsea 11-10 on penalties in the League Cup final at Wembley after the game ended 0-0.
February 28th: Ukraine requested Abramovich to assist in their efforts to establish a "peaceful conclusion" with Russia.
1st of March: After the club was placed under the authority of its charitable foundation, the Charity Commission says it is "seeking information" from Chelsea.
2nd of March: Hansjorg Wyss, a Swiss billionaire, believes he has been offered the chance to buy Chelsea from Roman Abramovich.