Matt Le Tissier resigned as a Southampton ambassador after criticism over a contentious social media statement about the Ukraine crisis.
Matt Le Tissier has been chastised for spreading a conspiracy theory concerning apparent civilian deaths in Ukraine.
On Tuesday, the 53-year-old former Saints and England forward revealed a conspiracy theory about what appears to be deliberate killings of people in Bucha and other towns before Russian forces departed from Kyiv's borders.
Before removing the message and attempting to clarify his viewpoint by saying "the point was about media manipulation," Le Tissier posted "This" and a pointing-down emoji towards a tweet suggesting the media had "lied."
He updated his status on Wednesday morning to state that he "does not encourage war in any manner shape or form," and that anyone who conducts such atrocities "should be dealt with accordingly."
Le Tissier, a Guernsey native who played 540 times for Southampton and scored 209 goals, has opted to "stand aside" from his role at St Mary's.
"To all the fans of SFC. I have decided to step aside from my role as an ambassador of SFC. My views are my own and always have been, and it's important to take this step today to avoid any confusion," he wrote.
"This does not affect my relationship with and love for my club, and I will always remain a fan and supporter of everything Saints.
"I can, however, see that due to recent events it's important to separate the work I believe in from my relationship with the club I have supported and played for most of my life.
"I will see you all at St Mary's and will always do anything I can to help the club."
In recent years, the former England international has gained a reputation for having strong opinions, especially on the media and the Covid-19 pandemic, but he denied being a conspiracy theorist in an interview with the Telegraph in February.
View deleted tweet below: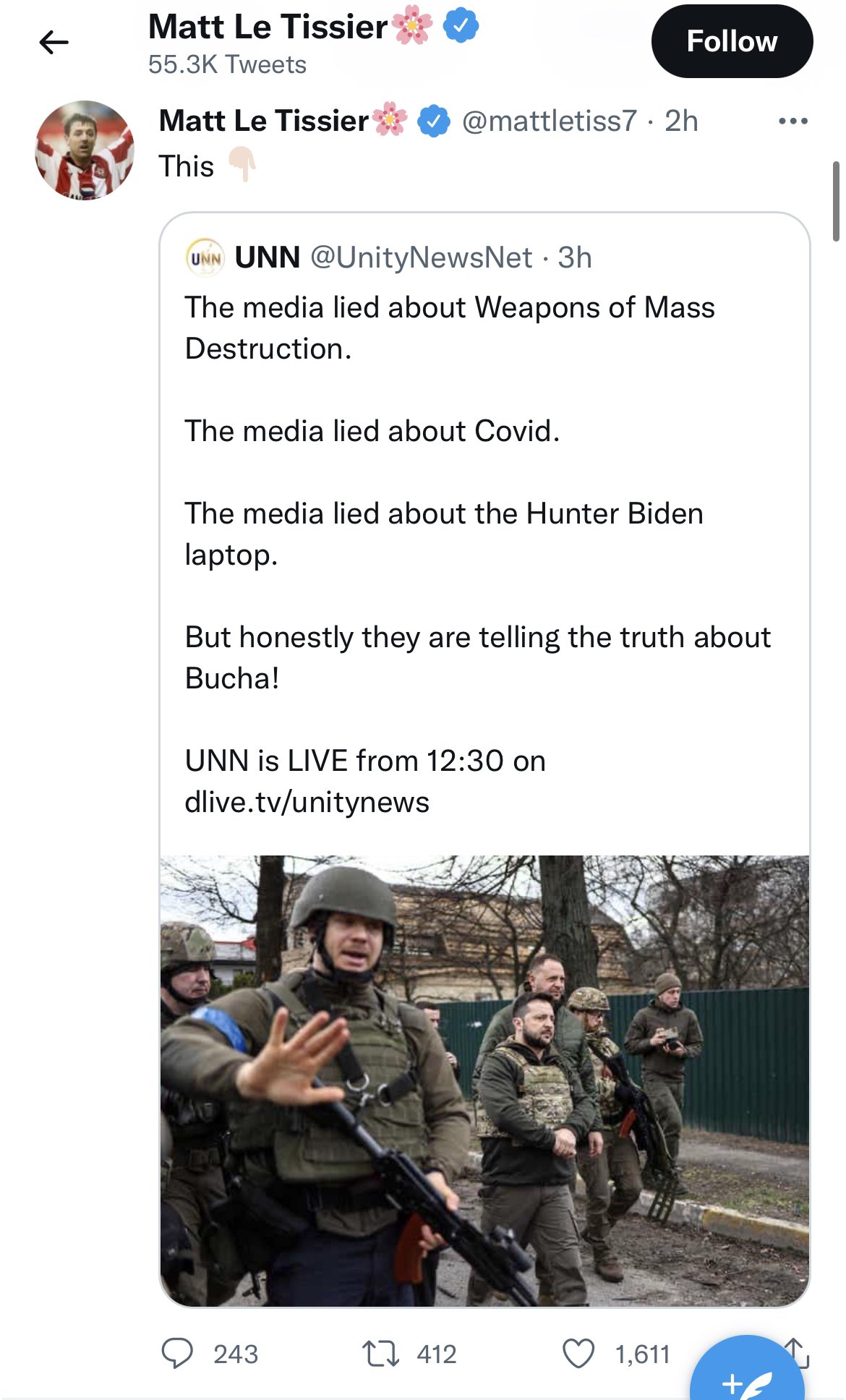 Southampton's second all-time top scorer, Le Tissier, was appointed club ambassador in January 2019 after scoring 209 goals in 540 games between 1986 and 2002.
He became a TV pundit after retiring from football and worked as a panelist on Sky Sports' Soccer Saturday program until August 2020.