Lionel Messi may have created international history over the international break, but it appears that once he is done with football, he'll be pursuing a new business. That's because the Paris Saint-Germain attacker was seen on a movie set, mingling with some of his co-stars.
What TV show will Lionel Messi stars in?
Messi will star in 'Los Protectores,' an Argentine comedic drama about a bunch of football agents. It'll be a cameo appearance in the show's second season, with the scene being shot just a few days ago.
It was shot in Paris, where Messi has been since joining Paris Saint-Germain last summer, but it won't be released until 2023.
The show is broadcast on Star+, a Disney Media Networks Latin America channel, but it is not available in the United Kingdom.
Messi commercials & sponsorships
Due to his numerous endorsements, Messi is already a familiar face on our television screens. He is likely one of the most recognized in the industry for his roles in Pepsi and Adidas.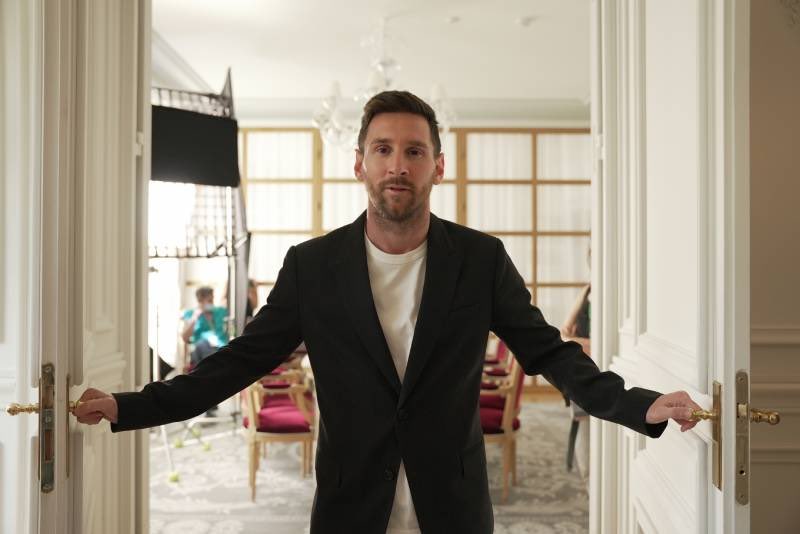 It has aided the Argentine's wealth accumulation, with reports stating that he was making more than $100 million per year by August 2021. His endorsements brought in $33 million, some of which are listed below;
Adidas
Ooredoo
Lay's
Gatorade
Pepsi
Jacob & Co.
Budweiser
Hard Rock International
SIRIN LABS
SikSilk
LEAFTY
Socios.com
Mengniu
Pro Evolution Soccer
Orcam
Messicirque
Saudi Tourism Authority
Mastercard
On Wednesday, June 1, 2022, Lionel Messi led Argentina to victory over reigning European champions Italy in the first edition of the Finalissima at Wembley Stadium.
The Finalissima is a one-game event between the winners of the UEFA European Championship (Euro) and the South American Championship (Copa America).
Messi has amassed a fortune of nearly $1.2 billion over the course of his career, and Forbes has consistently named him one of the world's wealthiest athletes. In their ranking of the highest-paid sportsmen for 2021, he was only second behind MMA fighter Conor McGregor.