Lionel Messi and his wife Antonela Roccuzzo took advantage of their summer break to volunteer at the SJD hospital in Barcelona, Spain.
The former Barcelona player admitted on his Instagram page that it was "exciting" to watch how things went out for them at the Pediatric Cancer Center.
The PSG Star wrote on his Instagram page that:
"I really wanted to visit the @sjdhospitalbarcelona Pediatric Cancer Center, the truth is that it was very exciting to see how everything turned out this afternoon, now that the works are finished.
"I wanted to congratulate everyone who worked on this project. I am very happy to have been able to contribute my grain of sand and I would also like to thank all the people who joined to help in the fight against childhood cancer. Thank you very much!!!"
Messi is also active in a number of charitable endeavors. During the Covid-19 pandemic, he is said to have donated $1.1 million to a hospital clinic in Catalunya and a health center in Argentina.
Over the years, Leo Messi Foundation contributes to a variety of charitable causes. The foundation gave $218,000 to UNICEF Kenya initiatives in 2019.
Recall that Lionel Messi was previously named as a UNICEF Goodwill Ambassador alongside David Beckham and Shakira. He has worked in countries afflicted by natural disasters, poverty, and disease as a UNICEF ambassador.
Leo Messi Foundation
The Leo Messi Foundation is a non-profit organization dedicated to the development of social responsibility and solidarity acts. Its headquarters is in Rosario, Argentina.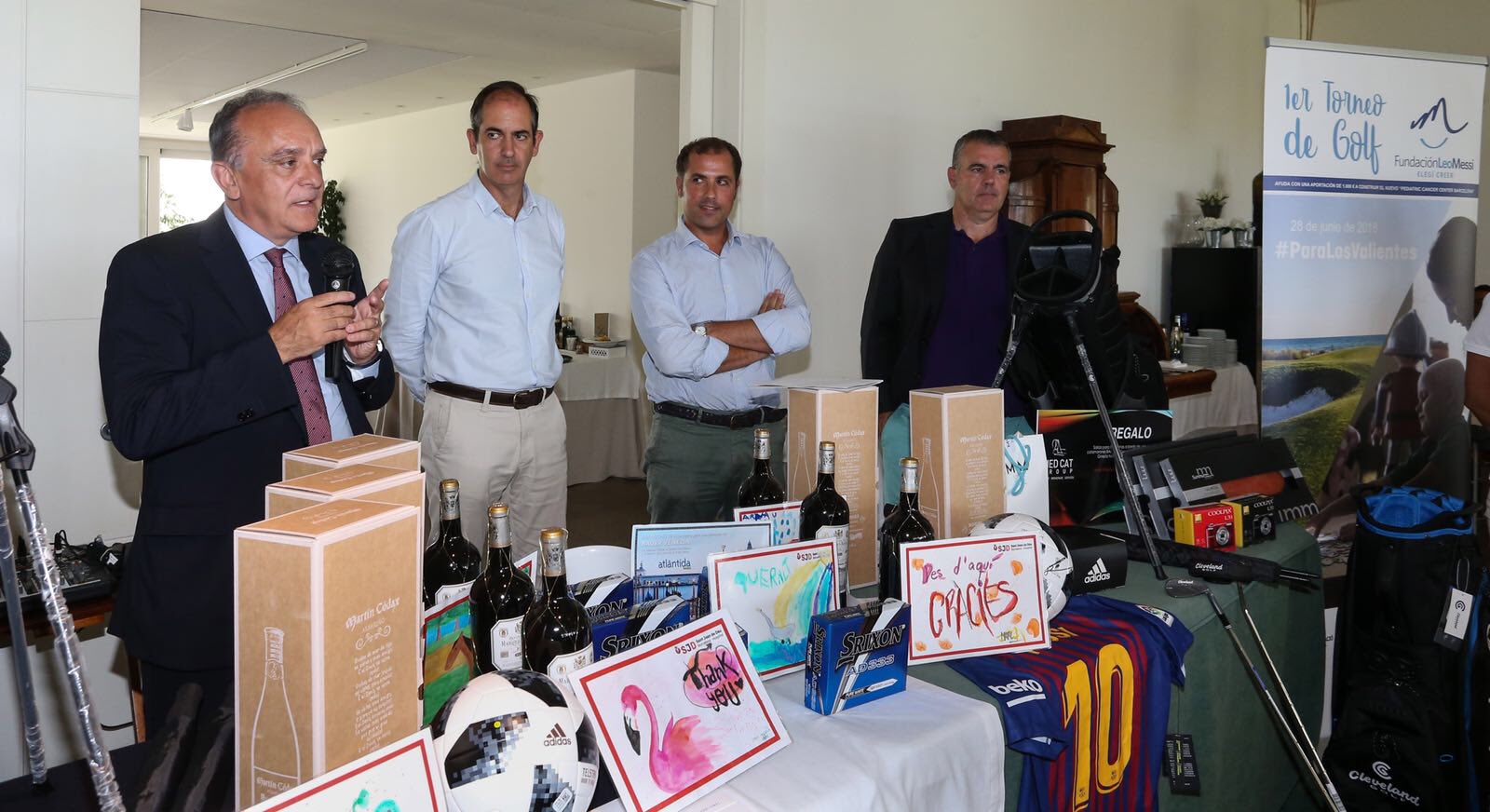 Supporting children at risk
The Barça Foundation and the Messi Foundation formed a partnership in 2012 to foster social inclusion for children and young people around the world via sport. It aims to improve the situation and well-being of children who have been affected by war, violence, poverty, or handicap, as well as all children who have been affected by serious sickness.
Various initiatives have lately been carried out as part of this relationship, such as the distribution of school supplies to minors living in Syria who have had to drop out of school owing to the war. Special Olympics Catalunya sponsors four schools that have implemented the organization's international program to encourage young people with disabilities to participate in physical exercise.
In Argentina, the initiative is implemented in five municipalities, including Rosario and Villa Gobernador Gálvez, that fit the requirements for vulnerability since they are high-poverty and violent neighborhoods. This combined effort between the two foundations entails two two-hour sessions per week, where the Barça Foundation's sport-based methodology is used.
The Leo Messi Foundation and the Barça Foundation collaborate on a number of projects and campaigns, particularly in the areas of paediatric research and the integration of vulnerable or impaired children. Both foundations are financing the construction of the new Sant Joan de Déu Pediatric Cancer Center, in addition to collaborating in children cancer research projects with the Sant Joan de Déu hospital.
Lionel Messi should be studied in schools, according to a viral video
Lionel Messi is more than a goal-scoring machine.
While it's impossible to deny that his first season at Paris Saint-Germain was a disappointment, we must go beyond the fact that he only scored six goals in Ligue 1.
It's a shocking drop for a player who used to score 20 or 30 goals per league season, but you don't have to be a football specialist to recognize that Messi isn't just a goal scorer.
Messi's playmaking prowess is unrivaled.
Messi has transformed his style into that of a deep-lying playmaker, sliding into the midfield's higher reaches and penetrations to create opportunities between the lines.
Inevitably, this leads to the Barcelona star storming forward and scoring goals for himself, but it also allows him to pull the strings and play his teammates into scoring situations.
It's for this reason that Messi has the rare distinction of being regarded as one of the finest goal scorers and playmakers in the world at the same time, which is an incredible achievement.
As a result, it should come as no surprise that while struggling to score goals as well as produced them, Messi finished second in the Ligue 1 assist statistics.
In actuality, it's primarily a continuation of the foundations he created at Camp Nou, where he elevated himself among the world's top passers and most clever players when he wasn't scoring goals.
And Messi has perfected that skill to the point where one Twitter user recently declared, "We need to study Messi in schools," which isn't altogether foolish when it comes to the beautiful game.