Kalidou Koulibaly, Chelsea latest Central Defense signing, reached out to club Legend John Terry on phone to request permission to wear the iconic No. 26 jersey at the Premier League club.
At Chelsea, John Terry helped make the number 26 jersey famous and since he departed from the club in 2017, no player has been able to establish himself at the club using the shirt number.
The club's all-time greatest captain, Terry, had excellent reason to wear the unusual number on his back as he won five Premier League championships and the Champions League trophy.
In response to a 2019 Instagram question, the Blues legend clarified: "When I broke into the first team at Chelsea that was my number and I had seen some fans with my name and number on their shirts. I didn't want them paying out for another shirt."
The legendary number 26 of Chelsea
It was a pretty elegant justification, to put it mildly, and it also had the fortuitous side effect of proving to be a simple number to immortalize in Chelsea's history since it's not exactly the first shirt that players struggle for.
It's a shirt number that is not only deeply personal to the player, as Trent Alexander-Arnold demonstrated by standing by his number 66 jersey at Anfield, but also one that, through osmosis, comes to be associated with that particular person.
And the shirt number with which Terry will be eternally identified has remained unworn ever since he waved goodbye to Stamford Bridge in 2016–17 on the heels of another championship victory.
Kalidou Koulibaly takes over No. 26.
You could have been excused for assuming that the Blues had quietly retired the jersey number, much like AC Milan did for Paolo Maldini or West Ham United did for Bobby Moore.
But despite how reasonable a presumption that would be, Terry's fabled No. 26 shirt will be making a comeback to west London this season.
This is due to the fact that Kalidou Koulibaly, a recent addition, is a fan of the number and has worn it for eight seasons at Napoli. He will now carry on Terry's No. 26 tradition at Stamford Bridge.
And although Chelsea supporters have long thought as much, they were unaware of the precise circumstances under which the Senegal international came into possession of such a classic shirt.
Kalidou Koulibaly calls up John Terry
They can stop wondering now because Koulibaly demonstrated his class by speaking with Terry directly rather than just getting Terry's phone number from a brief interaction with the kit man.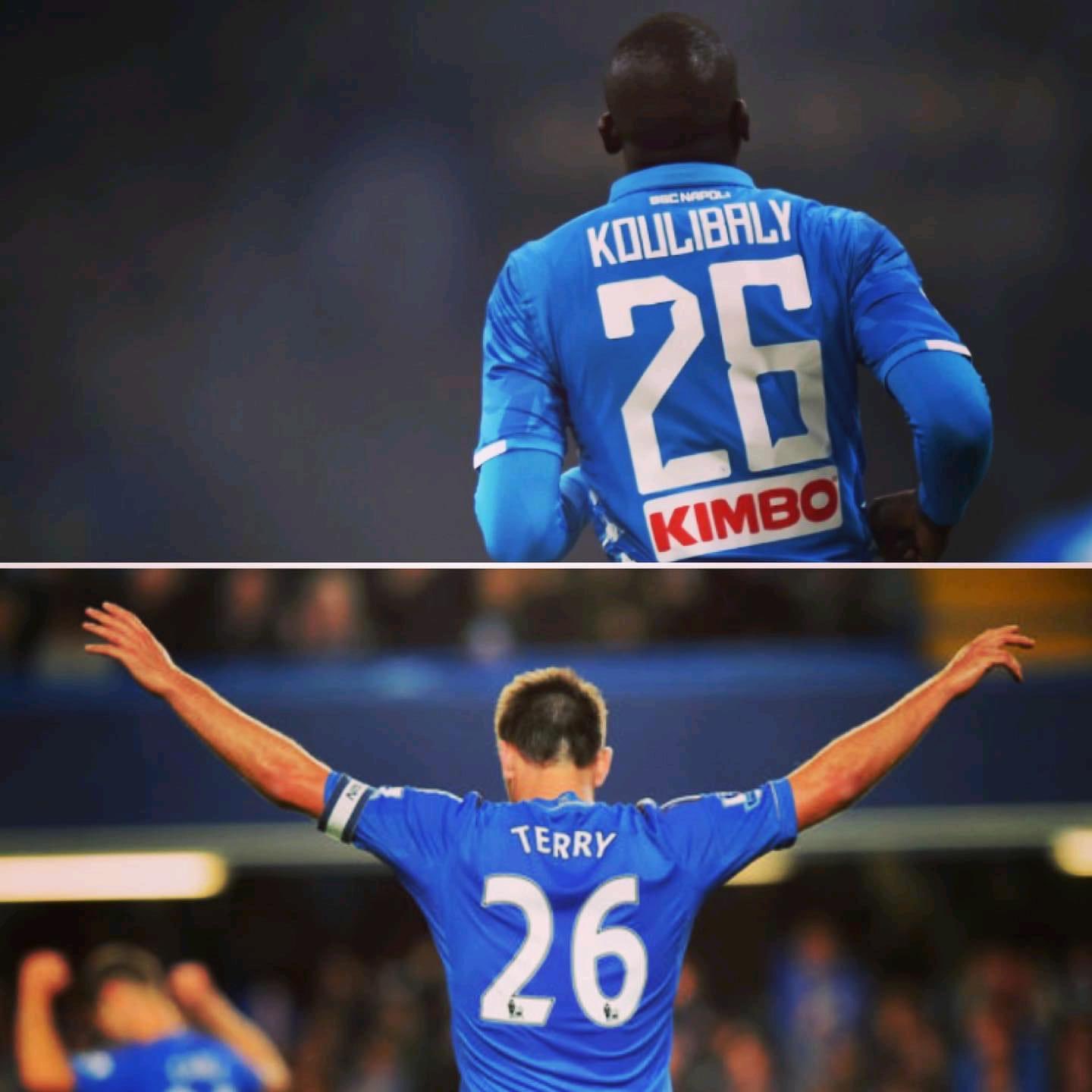 The phone chat Koulibaly made with Terry, during which he politely requested Terry's permission to inherit the jersey, was brilliantly captured on camera and posted by Koulibaly on Monday to his social media pages.
Be sure to watch Koulibaly and Terry's changing of the guard below to see for yourself that it is just as touching and gentlemanly as it sounds:
In response to Koulibaly's question, Terry can be heard saying: "The 26 was very special to me, I really appreciate you calling. It's no problem for me for you to take it, absolute pleasure. I wish you well because I know how important the number was for me and I've seen you wear 26 as well.
"My pleasure, buddy. Here is the 26." We don't know what will make Koulibaly more popular with Chelsea supporters if that doesn't.
Pure class from both stars
Without assuming anything about why Terry's cherished shirt hasn't been worn for the past five years, it is clear from that clip how much regard Koulibaly has for the team and its icons.
Furthermore, Terry's decision to open the door for Koulibaly to follow in his footsteps shows how much he values the fact that the Blues signing took the time to ask for his approval.
While Koulibaly acknowledges at the call's conclusion that he will be inheriting a "heavy shirt," there is no disputing that he has the means to make sure he is a suitable successor to Mr. Chelsea.