Jack Grealish has blasted critics and questioned why he shouldn't be permitted to celebrate Manchester City's title victory with a trip to Ibiza, after receiving criticism from some.
Grealish moved to City from his boyhood club Aston Villa last summer for a new challenge, and the £100 million investment paid off as he won the Premier League title in his debut season at the Etihad Stadium.
Former Crystal Palace chairman Simon Jordan was particularly outspoken about Grealish's wild post-title celebrations, while Liverpool manager Jurgen Klopp insisted that if the Reds had won the Champions League, he would not follow in the footsteps of the England international.
Grealish, who traveled to Ibiza after winning the title, has been chastised for his holiday destination, and the 26-year-old is perplexed.
Jack Grealish remarked of being England's poster boy to the Daily Mirror while on international duty: "It's fine." It's what it is, and there's nothing you can do about it. That's fine if that's how people believe. It's a good thing to have, in my opinion, and all you have to do now is accept it.
"I try not to let anything get to my head. It's all about enjoying it, as long as I'm enjoying myself, playing football, and enjoying life off the pitch even; then I will perform well. Fingers crossed I can do that over the few weeks and a few games.
"I'm doing what I have loved doing my whole life. I'm the most expensive British player but I'm also the Jack from Solihull who my friends and family know. I'll never let that leave me, no matter what anyone says.
"I know people were saying last week, 'Oh, he's doing too much'. But what? I've just won the Premier League. It's a dream come true. Why can't I go on holiday?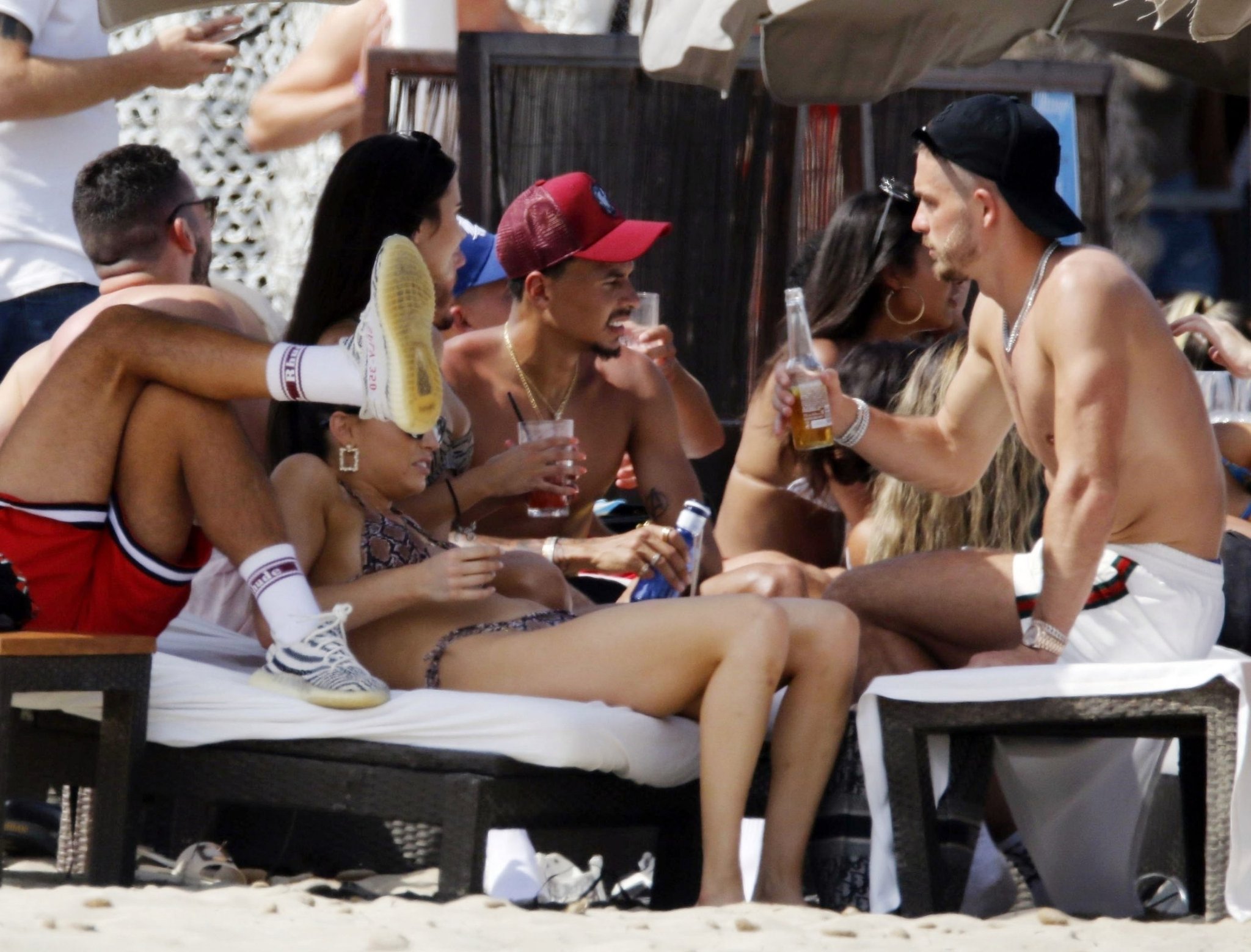 "There's people that are at England with me now who went to Vegas, Ibiza, Marbella, all these places. No-one said a word, but because it was me, people were saying things. I love coming here. I love training, playing with the lads. It's such a good bunch. We always look forward to playing with each other.
"That's one thing that Gareth has done, he's made this a team. Somewhere where you enjoy coming to play. I've heard people say in the past that they didn't enjoy coming to play for England, like 10-15 years ago.
"But credit to the manager he's made it a place where everyone wants to come. Southgate has done a brilliant job here. It's not how it used to be. We are all friends.
"We know when we come here we have a job to do together even if we might be rivals on a Saturday, we know we have a job to do here. We are going to try do that."
Despite the club's record-breaking transfer fee, Jack Grealish was not particularly impressive in the title battle, but Pep Guardiola remained unconcerned.
Grealish joined City from Aston Villa in August 2021 for a record-breaking £100 million, making him the most expensive English footballer ever.
Pep Guardiola stated earlier this year that despite Jack Grealish's poor performance, he would go to court to defend Manchester City's £100 million purchase.
The 25-year-old spent 19 years at Villa, helping them achieve promotion in 2018/19 and scoring 14 goals and assisting 15 more in 62 Premier League appearances since then.
But he failed miserably at recreating the same at the Etihad, and he was widely chastised because he was bought for a large sum of money.