Manchester City record-signing Jack Grealish has not been exactly impressive at the club despite the bank-breaking transfer fee but Pep Guardiola cares less.
Grealish joined City from Aston Villa for a staggering £100 million in August 2021, making him the most expensive English player in history.
Pep Guardiola said he would go to court to defend Manchester City's £100 million buy of Jack Grealish, despite his lack of performance.
After triggering a release clause in Grealish's contract with Aston Villa, City completed the record acquisition of Grealish in 2021.
The 25-year-old spent 19 years with Villa, helping them win promotion in 2018/19 and then scoring 14 goals and assisting 15 others in 62 Premier League outings since then.
In his previous seasons at Villa Park, the England player, who dazzled in his short minutes at Euro 2020, played on the left-wing, but he progressed through the ranks as an attacking midfielder who played centrally.
With so much skill on the flank and in midfield in Guardiola's City squad, many were unclear where Grealish would play this season.
Jack Grealish So Far For Manchester City
The England international was absent from the Premier League's recent victories against Norwich City last weekend and Sporting Lisbon in the first leg of their Champions League Round of 16 encounter on Tuesday evening.
Grealish suffered a shin injury in training ahead of Manchester City's 4-0 thrashing of Norwich City on Saturday.
Grealish has four goals and three assists in 26 games for City since his British-record move from Aston Villa last summer, which has earned him criticism – thanks in part to the astronomical cost paid by the reigning Premier League champions for his services.
In City's 2-0 victory at London Road, Grealish scored his first FA Cup goal.
Grealish said that Foden's assist was Messi-like after the game, and hinted that their pre-game viewing may have inspired the 21-year-old.
"It was fantastic," Grealish said of Foden's pass to ITV. I was sitting next to Phil on the coach before the game, surfing through Twitter when a video of Messi's passing came up. We were just sitting there watching it.
"He came over to me as soon as he scored and exclaimed, 'It was just like Messi.'"
Grealish may have been influenced by Messi since his run and the first touch resembled the Argentina legend's spectacular goal against Nigeria at the 2018 World Cup.
Grealish has four goals for City so far this season and for a player that was bought with such a staggering amount – it's really poor performance.
Pep Guardiola defends Jack Grealish
Pep Guardiola expressed his satisfaction with Jack Grealish's contribution.
After a poor start to his Manchester City career, Pep Guardiola has pushed Jack Grealish to ignore his detractors and his underwhelming statistics. Since joining the Premier League champions in August, the England midfielder has not been the dominant force he was at Aston Villa.
Guardiola, on the other hand, was pleased with the winger's contribution.
"Maybe he listened too much to what the people say and it's wrong," said the City boss, whose side play second-tier Peterborough in the FA Cup fifth round on Tuesday.
"Always we talk about the statistics. Players today play for the statistics, but this is the biggest mistake they can do.
"Statistics are just a bit of information that we have, but there are players that make the team play well and are not in the statistics."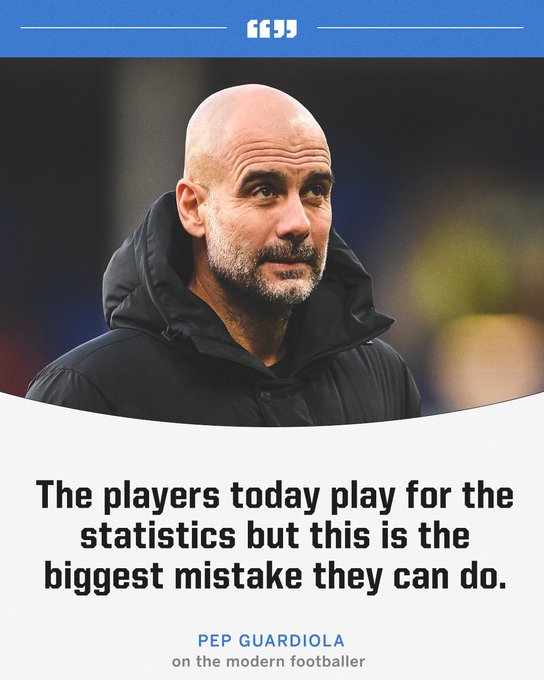 Grealish would score goals, according to Guardiola, but it was not his primary function in the team.
"We didn't buy him to score 45 goals," he said. "He doesn't have that quality but he has another one. He's playing well, really. I wouldn't tell you if he's not playing well, but that's not the case."
How much is Grealish worth?
Grealish's net worth is estimated to be around 20 million euros as of February 2022. He was the most expensive player in Premier League history when he transferred from Aston Villa to Manchester City for a sum of 117.7 million euros.
How much does Grealish earn?
Grealish was rewarded with a lucrative contract after signing for City for such a big fee.
His weekly salary at the club is 360,000 euros per week, with only Kevin de Bruyne making more (420,000 euros).
What kind of sponsorship deals does Grealish have?
Grealish also has endorsement deals with Nike and Electronic Arts, bringing him even more money on top of his lucrative Manchester City contract.
His current contract with Nike is scheduled to expire at the conclusion of the season, but the American business is prepared to provide him a better deal in the following years, despite proposals from other major brands such as Adidas, Puma, and Under Armour.