Everton and Crystal Palace are in talks with Manchester United, discussing a loan deal for Donny van de Beek before the transfer market ends on Monday.
United are willing to let Van de Beek go on a straight loan if a loan fee is paid and his wages are paid in full.
Everton will have competition for the Netherlands international from Crystal Palace, who are still in talks with United after Dennis Bergkamp – Van de Beek's partner's father – started the talks.
After former Arsenal team-mate Bergkamp approached him about Van de Beek, who is in a relationship with the Dutchman's daughter Estelle and expecting their first child this year, Palace boss Patrick Vieira is pressing for a trade.
Van van Beek wants more experience in his side for the second half of the season, and Vieira hopes to persuade him that joining Palace is a sensible move for him with guaranteed first-team play.
Van de Beek, a £39 million transfer from Ajax in the summer of 2020, has struggled to break into the first squad at Old Trafford.
Despite a goal-scoring debut for the club, which coincidentally came against Palace, he has been a relatively peripheral character under both current interim manager Ralf Rangnick and former manager Ole Gunnar Solskjaer.
Van de Beek is believed to have felt betrayed by Solskjaer after he promised him playing time.
Van de Beek, on the other hand, has struggled to make an impact under Rangnick, having played only 380 minutes this season without starting a Premier League match.
In 50 games for United, he has only two goals and two assists.
The player's objective is to play more regular first-team football, and if that means leaving Old Trafford, Van de Beek's worth is expected to remain stable in the summer. Regardless, Van de Beek's future will be re-evaluated once the season is over and United has hired a new manager.
Lampard is expected to sign a contract with Everton, and he wants Everton to pursue Donny. Crystal Palace will make another push to complete the transaction. Currently, two clubs are competing.
Phil Jones Wanted By French Side Bordeaux
Bordeaux are keen on signing Manchester United's Phil Jones. According to @lequipe, Bailly will not be leaving in January, thus Bordeaux are hoping to reach an arrangement with the Red Devils.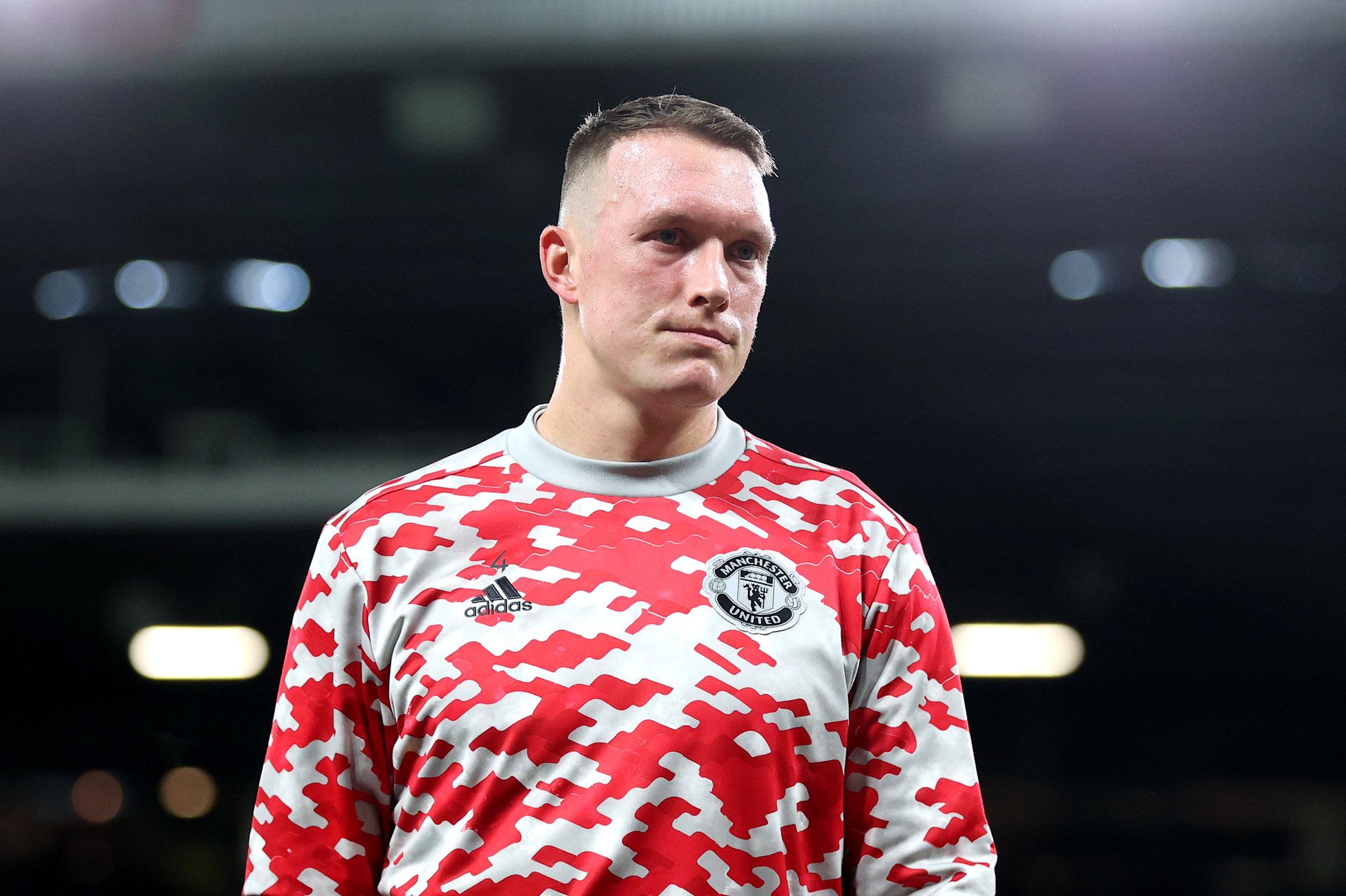 Clubs have begun discussions while waiting for Ralf Rangnick's ultimate decision.
Bordeaux are optimistic about signing Manchester United's Phil Jones. Talks are in the last stages with the player, who is enthusiastic about the move. Hourglass with sand running through it.
Rangnick's final 'green light' is all that's needed to seal the transaction. On the Bordeaux side, things are looking up.