Despite departing their teams in the summer transfer window, Portugal national team captain Cristiano Ronaldo and Argentina national team captain Lionel Andres Messi completed 2021 as Juventus and Barcelona's leading scorers.
Before leaving in the summer, the duo enjoyed impressive spells at Juventus football club in Italy and Barcelona football club in Spain, where they were able to score a lot of goals.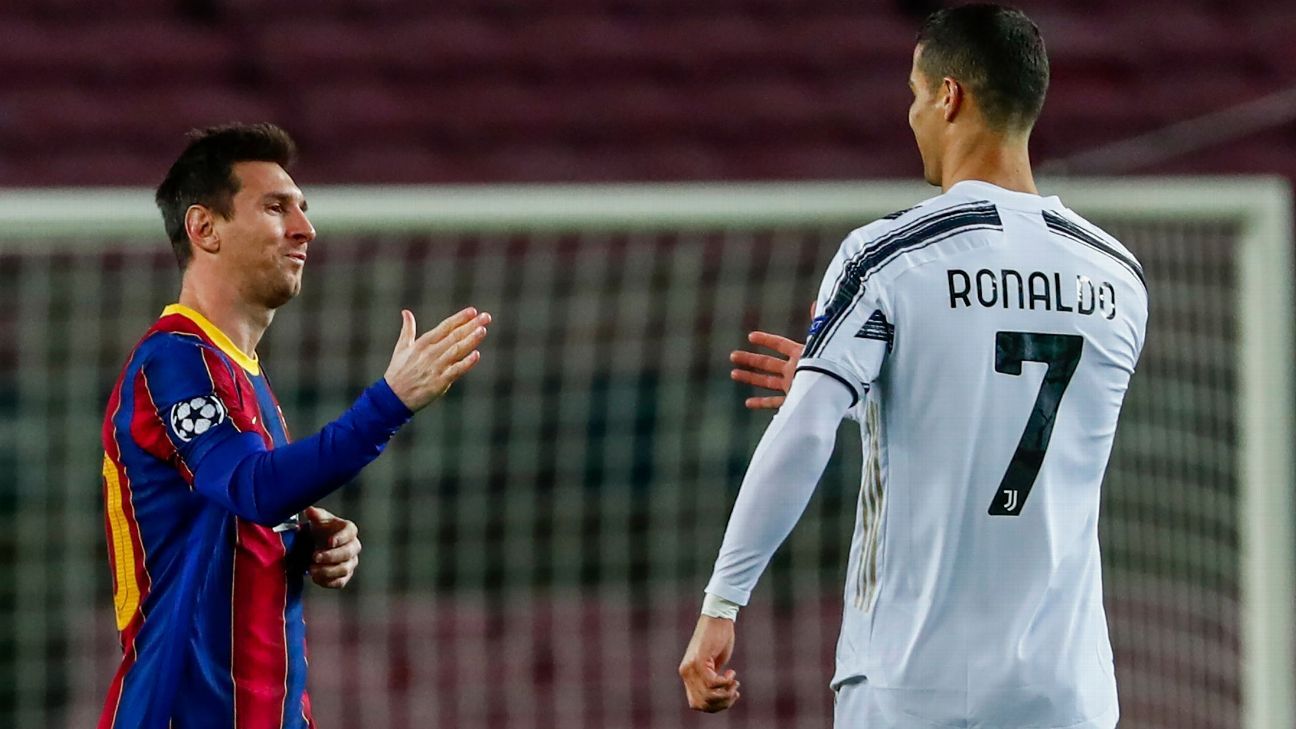 Lionel Andres Messi began his professional football career at Barcelona, where he set numerous records before deciding to depart during the summer transfer window.
Cristiano Ronaldo, on the other hand, joined Juventus in the summer transfer window of 2018 and has since scored over 100 goals in all competitions for the club.
On Aug. 11, Messi, 34, signed a three-year contract with Paris Saint-Germain, while Ronaldo, 36, made a surprise return to Manchester United three weeks later.
Both Juventus and Barcelona football clubs have completed their final games of the year 2021, and their top scorers have been announced.
Cristiano Ronaldo left Juventus in August to join Manchester United in England for a fee in the region of £25 million.
Despite leaving Juventus FC four months earlier, Cristiano Ronaldo was able to score a total of 20 goals for the club in all competitions, making him the team's highest scorer of the year.
Despite making 53 appearances for the club in 2021, compared to Ronaldo's 31, and inheriting penalty-taking duties, Morata, the club's second-highest goalscorer, failed to top the record for the calendar year.
Juventus football club's top 5 scorers in the year 2021;
Cristiano Ronaldo – 20 goals
Alvaro Morata – 17 goals
Paulo Dybala – 11 goals
Juan Cuadrado – 6 goals
United States of America national team star McKennie – 6 goals.
In August 2021, Lionel Andres Messi left Barcelona to join Paris Saint-Germain, a French football club, on a free transfer.
Prior to his departure from Barcelona FC, Lionel Messi had scored a total of 28 goals for the club this season, making him the team's top scorer.
In all competitions, the Catalan giants scored 108 goals in 2021, with Messi scoring 28 of them before leaving for PSG in August. The rest of the Barcelona team scored a total of 80 goals.
Messi scored nearly twice as many goals as the next player on the list, Antoine Griezmann, who also departed Camp Nou in early September to return to Atletico Madrid on loan.
Barcelona football club's top 5 scorers in 2021;
Lionel Andres Messi – 28 goals
Antoine Griezmann – 15 goals
Memphis Depay – 8 goals
Frenkie de Jong – 7 goals
Ousmane Dembele – 6 goals.