Chelsea Football Club is a professional football club based in London which was formed on 10 March 1905, in the Rising Sun bar across the road from Stamford Bridge (today named the Butcher's Hook), the decision was taken to form a new club to play in the recently completed stadium.
For the first time in their 117-year history, they can claim to be global champions, and their men's first team has won every major competition they have entered.
However, despite the club's great success over the last 19 years, the UK government is witch-hunting Chelsea FC over the Ukrainian and Russian crises, which, in reality, have nothing to do with the Blues, but the Club is being singled out because of Roman Abrahamovic's ownership.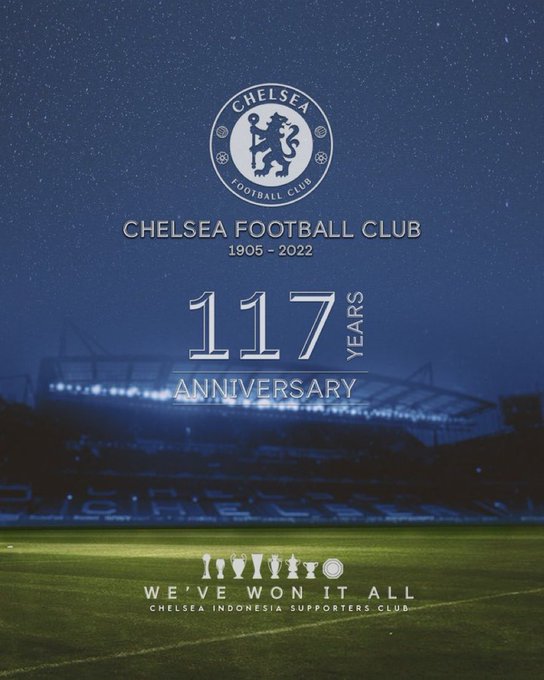 Fulham Football Club was interested in leasing the planned Stamford Bridge stadium for a fraction of the proposed £1,500 yearly leasehold cost just before Chelsea was founded in 1905.
Landowner Gus Mears was wisely advised by his buddy Fred Parker as he set out for the meeting: 'They have the club, you have the greatest ground in the kingdom.' Tell them that if they don't come to an agreement, we'll form a new club that will quickly become one of the greatest in the country.' Fulham declined the offer, and the rest, as they say, is history.
The new team would quickly draw record audiences to English football and include some of the game's biggest names. However, if 'best' is defined solely by the amount of silverware won, Chelsea's early teams were a disappointment, winning their first major trophy, the Football League Division One title, in their 50th anniversary season in 1954/55. A decade later, the League Cup was won, followed by the FA Cup in 1969/70 and the European Cup Winners' Cup in 1970.
The rush to collect trophies began in the 1990s, and it took 117 years to complete the collection by winning the Club World Cup in February. Chelsea has now won every major men's competition that has ever been held. They truly have 'won it all,' as their fans like to remind their opponents.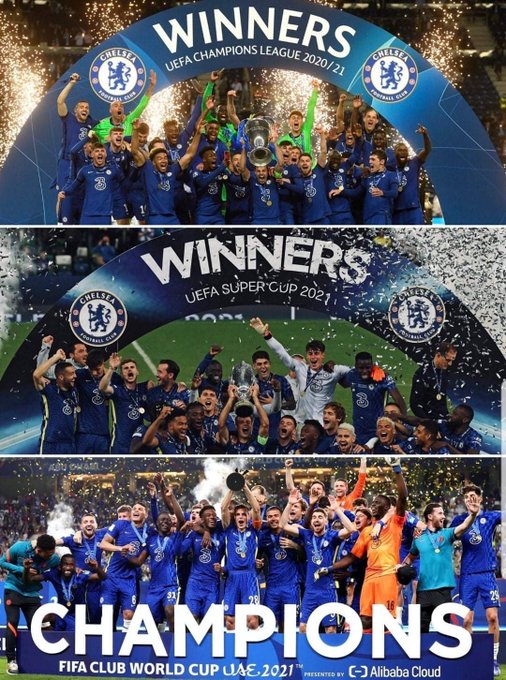 The UK government sanctions Chelsea owner Roman Abramovich
The UK government has sanctioned Chelsea owner Roman Abramovich, preventing him from selling the club.
Abramovich's assets have been blocked, as well as transactions with UK individuals and businesses, a travel ban, and transportation sanctions.
The restrictions aim to prevent the 55-year-old from earning any money in the United Kingdom, including from Chelsea. A future proposal to sell Chelsea to the UK government can be made as long as Russian-Israeli billionaire Roman Abramovich does not profit or gain any money from the transaction.
Chelsea has been granted a special license by the government to allow fixtures to be completed, employees to be paid, and existing ticket holders to attend matches.
Chelsea, on the other hand, is currently barred from:
Offering new contracts to players or staff – Antonio Rudiger, Andreas Christensen, and Cesar Azpilicueta see their deals expire on June 30
Conducting any official transfer business
Selling new tickets to any game for any of their teams – including women and junior sides (season-ticket holders and existing ticket holders only)
Selling merchandise to fans (existing merchandise can be sold via third parties)
No stadium work or redevelopment
Spending over £500,000 on security, stewarding, and catering costs per home match and over £20,000 expenses per away games
"I know this presents some uncertainty," Minister of Sport and Culture Nadine Dorries tweeted, "but the Government will work with the league and clubs to preserve football being played while ensuring punishments strike those who deserve them." Our communities' cultural assets and bedrock are football clubs. We'll do everything we can to keep them safe."
"Given the considerable impact that today's punishments would have on Chelsea football club and the potential knock-on effects," the government said in a statement. "The Government has this morning announced a licence authorizing a number of football-related activities at Chelsea to continue."
"Permissions for the club to continue playing matches and other football-related activities are included in this, which will protect the Premier League, the larger football pyramid, devoted supporters, and other teams." Only certain explicitly defined actions will be permitted under this license, ensuring that the designated individual will not be able to dodge UK restrictions. The license will be reviewed on a regular basis, and we'll collaborate closely with the football authorities."
Chelsea and government officials are expected to meet on Thursday, according to Sky Sports News, but the club has stated that the game against Norwich on Thursday night will go ahead.