Barcelona will only pay Frenkie de Jong a portion of what they presently owe him in exchange for his agreement to forego the balance and join Manchester United.
Even if they are holding off on making their bid for Christian Eriksen public and have signed Tyrell Malacia, De Jong continues to be United's first priority when it comes to signing a new player.
The transfer story that has been going on the longest so far this summer is about to get another turn thanks to Chelsea, who are mulling over the possibility of taking over the transaction that United has been trying to do.
Considering their financial difficulties, it seems unbelievable that Barcelona is still insistent that the Dutchman isn't for sale despite all the rumors.
De Jong would actually require the club to pay him close to £100 million over the following four years and owe him close to £17.1 million only this season if he were to stay.
This is because the club is unwilling to pay all of the money that is owed to him from bonuses and from deferred compensation, which he agreed to in exchange for a lower base salary throughout the course of the Covid.
Football Transfers reports that the Catalan behemoths are only willing to give him €3.5 million but ask him to forego the rest to aid with the transfer to United.
In addition to the fact that the transfer cannot take place until the postponed payments are made, De Jong has no desire to play anywhere else than the Nou Camp.
He moved to Spain from Ajax in 2019, following the Eredivisie club's run to the Champions League semifinals, but he hasn't quite attained the same success there.
The presence of Gavi and Pedri in Xavi's team has also meant that the club can afford to let the 25-year-old player leave because he is no longer as essential to the club's future as he once was.
The assertions made by Joan Laporta that the club has no intention of selling the Netherlands international appear to be more of an attempt to preserve face than to be based on genuine facts.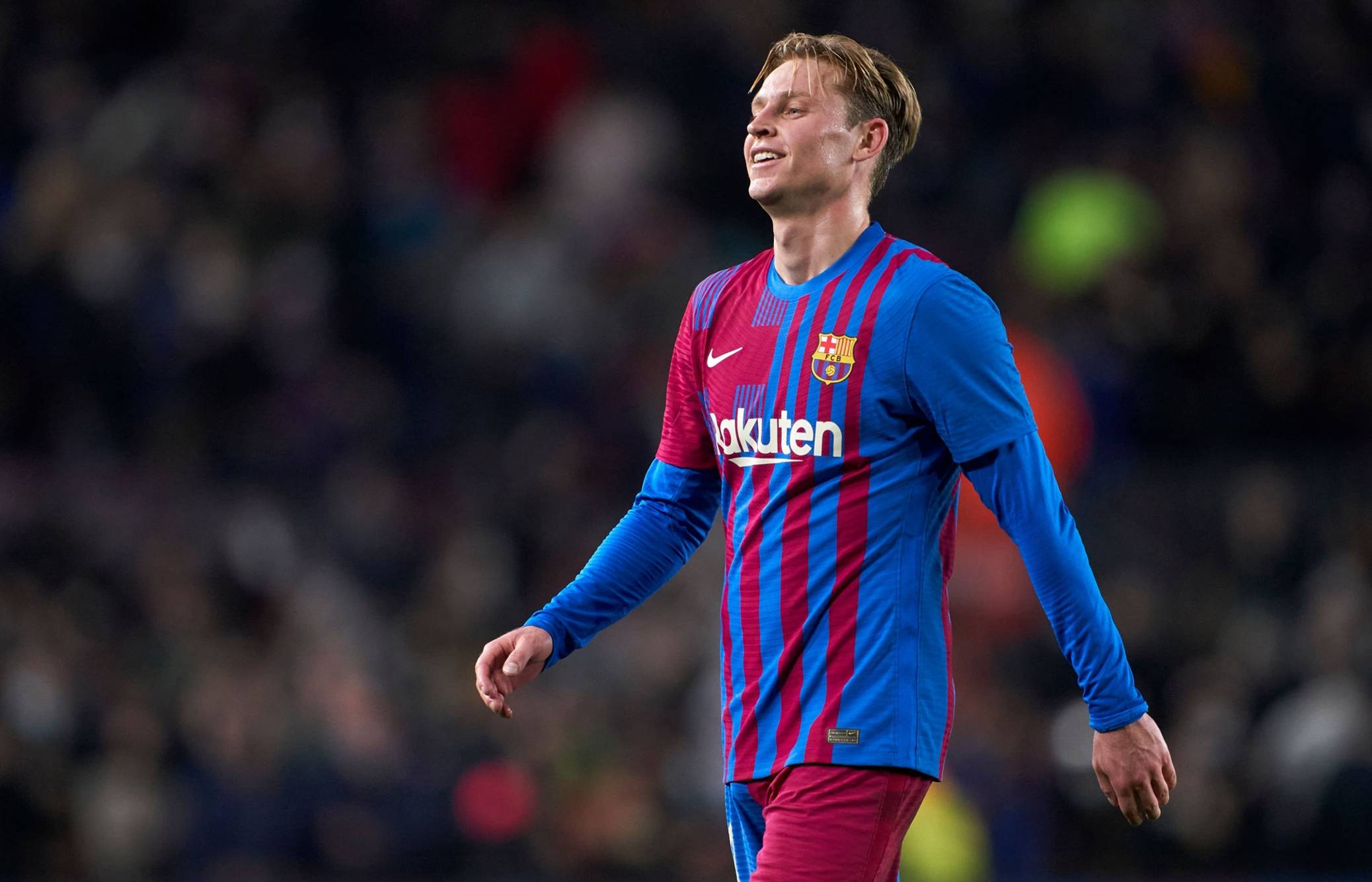 Barca has finalized the free-agent signings of Franck Kessie and Andreas Christiansen but is presently unable to even register their new players for the next season.
Even though they are unable to make the moves without first selling De Jong, they are still associated with Bernardo Silva, Cesar Azpilicueta, and Robert Lewandowski.