Antonio Conte is actively preparing for the 2022/2023 Premier League season, with Tottenham players passing out as a result of the hard training sessions he instituted.
During preseason training in South Korea, pictures have surfaced showing Spurs players being pushed to their physical limits to the utmost extent possible.
Antonio Conte, the manager, is renowned for his direct and tough-minded style, and it appears the Italian has been giving his players some rather challenging workouts.
Alasdair Gold, a Spurs writer, observed the players being pushed through numerous full-pitch runs following their two-hour training session while he was there at the team's training camp at the Seoul World Cup Stadium.
There were numerous photos of the Spurs athletes lying down on the field following the runs, their hands resting on their heads as they struggled for breath.
Even elite athletes like Harry Kane and Son Heung Min had trouble keeping up with the rigorous training routine Conte and his colleagues put on.
6,000 lucky fans had tickets to attend the training session live, and they would undoubtedly appreciate the effort put in by their favorite players in preparation for the upcoming campaign.
According to reports, the crowd was roaring on Son, a local favorite, when he faltered and fell during the practice. As one of the top players in the world of football, Son is revered as a hero in his native nation.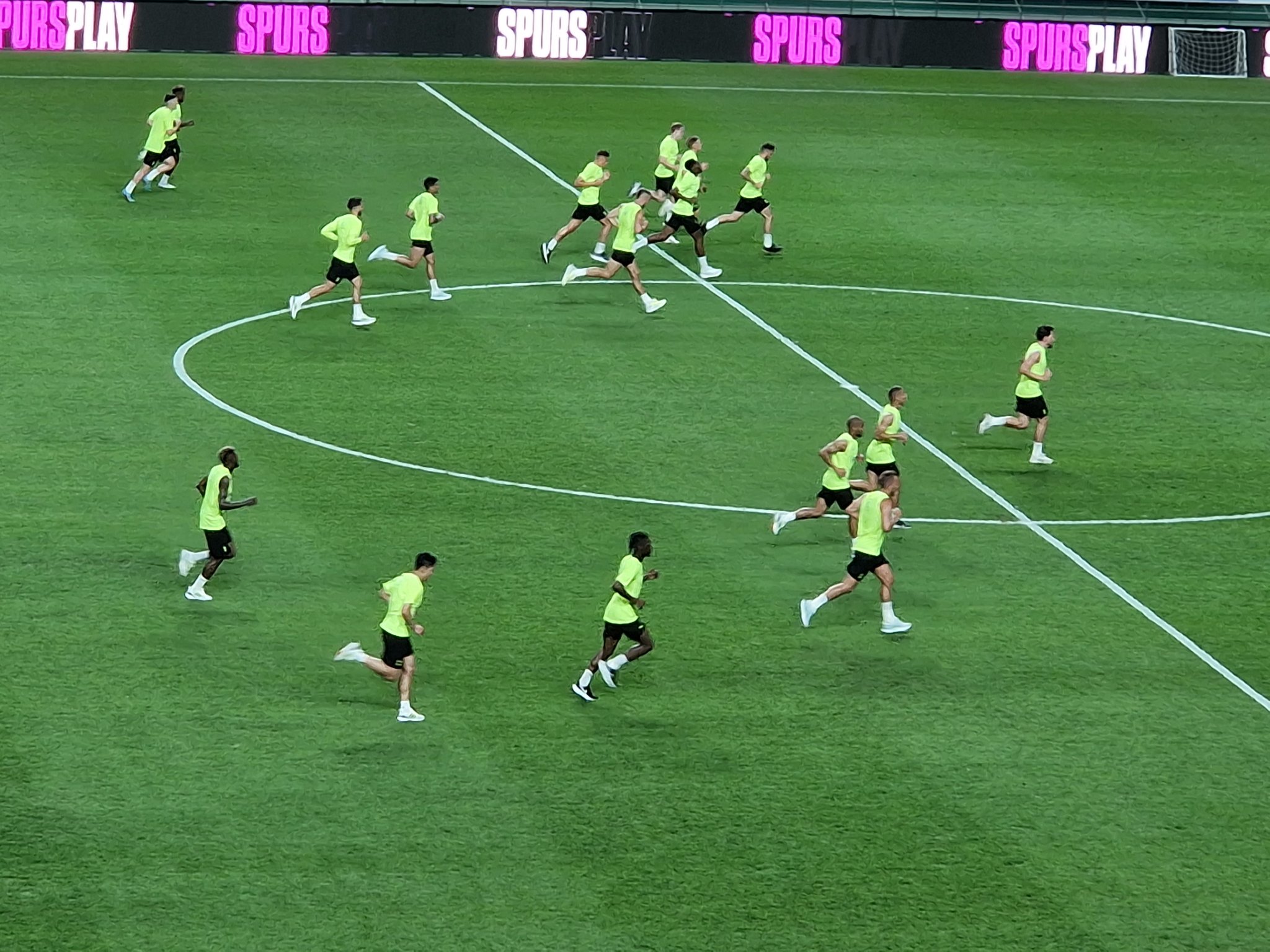 Conte has a history of pushing his athletes to the limit. Italian icon Giorgio Chiellini remembered reporting to training one day to inform Conte that he still hadn't healed from a knock he'd sustained the previous weekend and couldn't exercise that day. Conte gave Chiellini a bib without even turning to look at him.
With the intense training routine, the Italian coach has been subjecting his players to this summer, Tottenham Hotspur's fans would be wishing for nothing but any form of a trophy in the coming 2022-2023 season.
Meanwhile, Richarlison, Yves Bissouma, Ivan Perisic, Fraser Forster, and Clement Lenglet are just a few of the players that Spurs have acquired during the current transfer window.
Since Spurs beat Arsenal to finish fourth last season, Conte will be hopeful that the rigorous training sessions pay off in the upcoming campaign.
Due to the club's recent transfers, the supporters will likewise have considerably higher expectations for the forthcoming season. They are expecting that Conte can help Spurs win their first trophy since they took home the League Cup in 2008.
On Wednesday, the team coached by Conte will play their first preseason match, which will be against the K League XI. The team is comprised of elite players from the country's premier league.