The FIFA World Cup 2026 will be the first to utilize a 48-team enlarged format, up from the current 32-team structure in place since 1998. In this article, we are going to examine the World Cup 2026 stadiums and tell you all you need to know about them.
The FIFA men's World Cup in Qatar in 2022 has yet to take place, but attention is already moving to what will be the greatest World Cup ever hosted in the tournament's history in 2026.
FIFA released its 16 location choices for the 2026 World Cup on June 16, which will be staged for the first time in three countries: the United States, Canada, and Mexico. The three countries will collaborate to organize the event, which will include more teams (48) and more matches (80) than ever before.
"This part of the world doesn't realize what will happen here in 2026," FIFA president Gianni Infantino said in a press conference after the selection of the venues. "These three countries will be upside down and flipped back again. The world will be invading Canada, Mexico and the United States, and they will be invaded by a big wave of joy and happiness because that's what football is about."
The world governing body announced its final judgments at an event held at Rockefeller Plaza in New York City, with 16 stadiums chosen: 11 in the United States, three in Mexico, and two in Canada.
World Cup 2026 host cities announced
On the shortlist for selection, there were 22 host cities and 23 total venues (two in LA), but only 16 were chosen.
The 16 cities were revealed in order of region, starting with the cities in the west, then the cities in the middle region, and finally the five cities in the east. A total of 60 matches will be held in the United States, with ten matches each in Mexico and Canada.
The number of matches and stages that each stadium will hold are yet to be revealed and were not included in the venue selection announcement. However, FIFA officials stated after the event that when it comes to the World Cup final, capacity will be "first and foremost" among the factors considered.
Also worth noting is that BMO Field in Toronto will be expanded to meet FIFA's capacity criteria. For the event in 2026, it will expand from its present 30,000 capacity to 45,000.
Country
City
Stadium
Capacity
Canada
Toronto, Ontario
BMO Field
45,500
Canada
Vancouver, B.C.
BC Place
54,000
Mexico
Guadalajara, Jalisco
Estadio Akron
46,232
Mexico
Mexico City
Estadio Azteca
87,523
Mexico
Monterrey, Nuevo Leon
Estadio BBVA
53,500
USA
Atlanta, Ga.
Mercedes-Benz Stadium
71,000
USA
Boston, Mass.
Gillette Stadium
65,878
USA
Dallas, Tex.
(Arlington, Tex.)
AT&T Stadium
80,000
USA
Houston, Tex.
NRG Stadium
71,795
USA
Kansas City, Mo.
Arrowhead Stadium
76,416
USA
Los Angeles, Calif.
(Inglewood, Calif.)
SoFi Stadium
70,240
USA
Miami, Fla.
Hard Rock Stadium
64,767
USA
New York / New Jersey
(East Rutherford, N.J.)
MetLife Stadium
82,500
USA
Philadelphia, Pa.
Lincoln Financial Field
69,176
USA
San Francisco, Calif.
(Santa Clara, Calif.)
Levi's Stadium
68,500
USA
Seattle, Wash.
Lumen Field
69,000
Which cities were left out of the World Cup in 2026?
The seven cities listed below were denied the right to host the World Cup at the last minute. One of them was Baltimore and Washington, D.C.'s joint bid.
After the locations were announced, FIFA's chief tournaments and events officer Colin Smith remarked, "You can't picture a World Cup coming to the US and the capital city not playing a key role as well. All of the cities that were not picked to host matches will be contacted."
There are still many other areas of cooperation, collaboration, and celebration to be explored. We know what a fan fest on the National Mall would be like in 2026, when the United States celebrates its 250th birthday on July 4th.
Below is the list of cities that were dropped at the last minute
Country
City
Stadium
Capacity
Canada
Edmonton, Alberta
Commonwealth Stadium
56,302
USA
Baltimore, Md.
Washington, D.C.
M&T Bank Stadium
71,006
USA
Cincinnati, Ohio
Paul Brown Stadium
65,515
USA
Denver, Colo.
Mile High Stadium
76,125
USA
Los Angeles
(Pasadena, Calif.)
Rose Bowl
92,000
USA
Nashville, Tenn.
Nissan Stadium
69,143
USA
Orlando, Fla.
Camping World Stadium
60,219
When the United States last hosted the World Cup, it was in 1994, and the final was held at the Rose Bowl in Pasadena. For several days, Edmonton had been thought to be out of the running, while CONCACAF president and Canadian Victor Montagliani stated that other cities would be approached about hosting cultural events and fan festivals during the World Cup.
Here are the World Cup 2026 stadiums and their images:
Arlington, Texas – AT&T Stadium (primary tenant: Dallas Cowboys, NFL)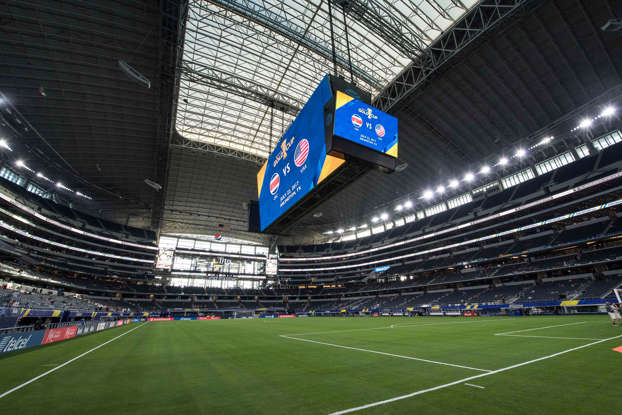 Atlanta – Mercedes-Benz Stadium (primary tenants: Atlanta United, MLS; Atlanta Falcons, NFL)
East Rutherford, New Jersey – MetLife Stadium (primary tenants: New York Giants and New York Jets, NFL)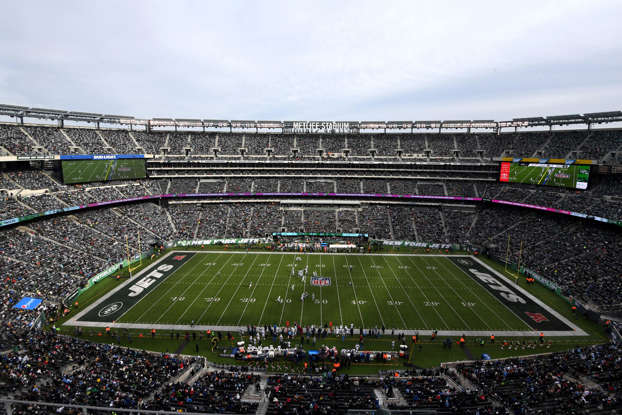 Foxborough, Massachusetts – Gillette Stadium (primary tenants: New England Revolution, MLS; New England Patriots, NFL)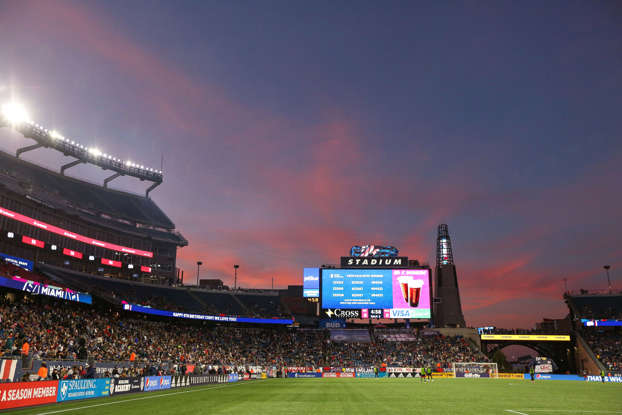 Guadalajara, Mexico – Estadio Akron (primary tenant: C.D. Guadalajara, Liga MX)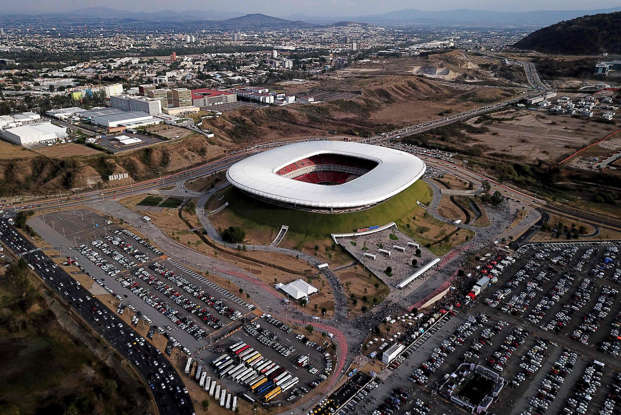 Houston – NRG Stadium (primary tenant: Houston Texans, NFL)
Inglewood, California – SoFi Stadium (primary tenants: Los Angeles Chargers and Los Angeles Rams, NFL)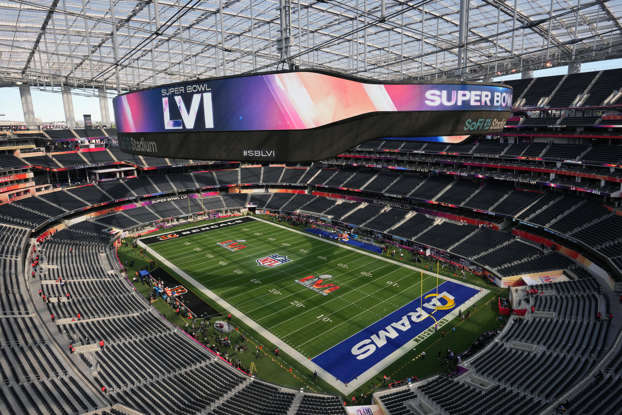 Kansas City, Missouri – Arrowhead Stadium (primary tenant: Kansas City Chiefs, NFL)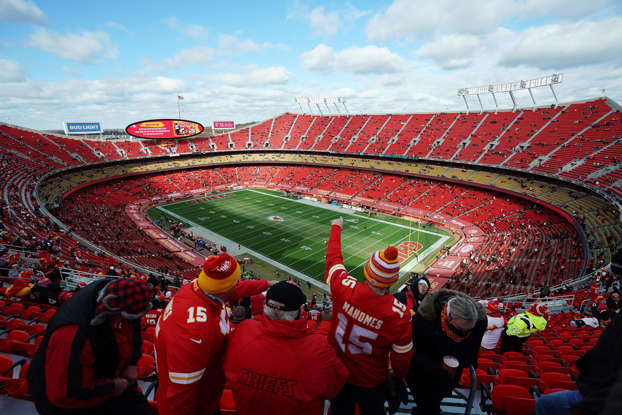 Mexico City, Mexico – Estadio Azteca (primary tenants: Club América and Cruz Azul, Liga MX; Mexico national soccer team)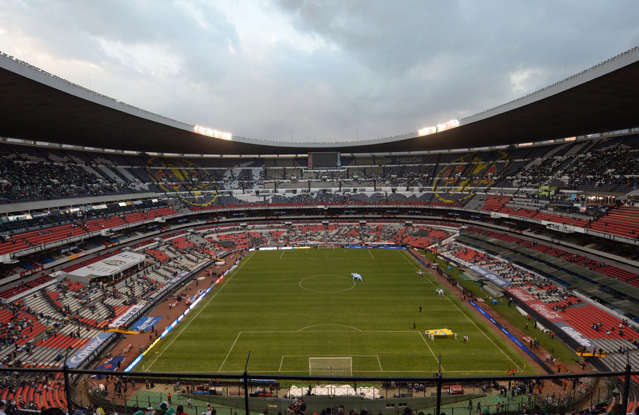 Miami Gardens, Florida -Hard Rock Stadium (primary tenant: Miami Dolphins, NFL)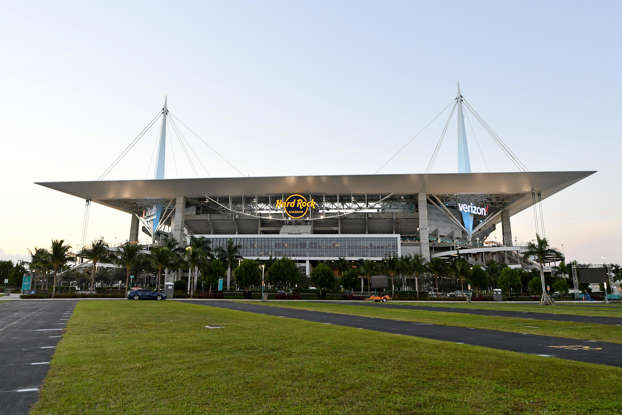 Monterrey, Mexico – BBVA Stadium (primary tenant: C.F. Monterrey, Liga MX)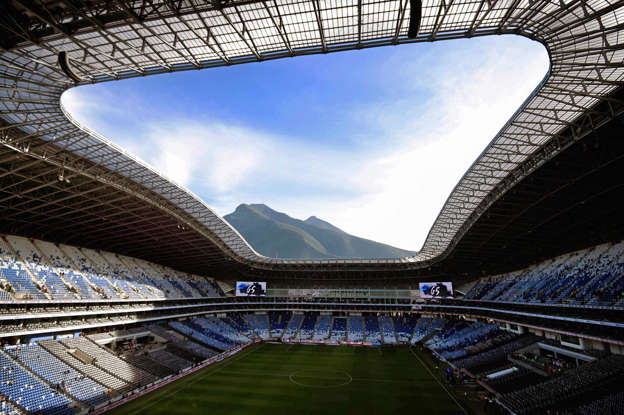 Philadelphia – Lincoln Financial Field (primary tenants: Philadelphia Eagles, NFL; Temple Owls, college football)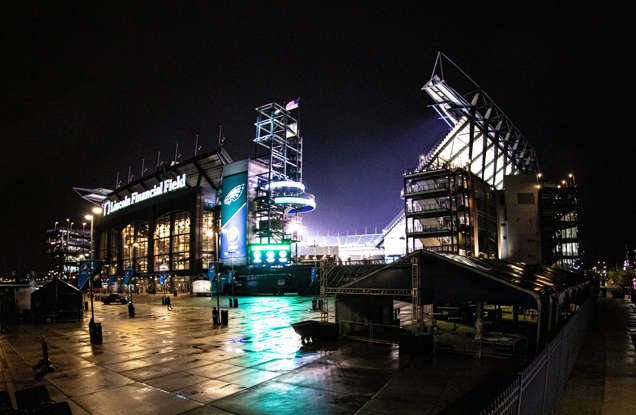 Santa Clara, California – Levi's Stadium (primary tenant: San Francisco 49ers, NFL)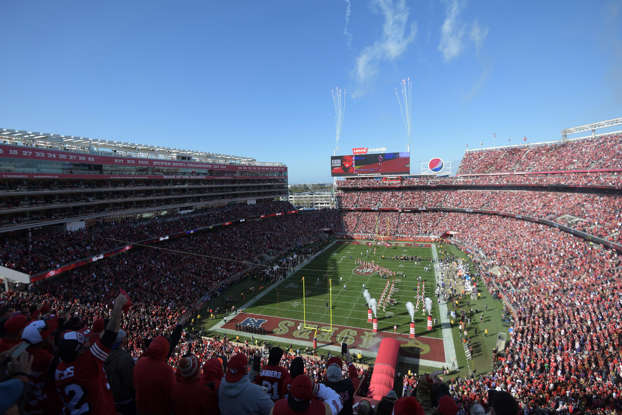 Seattle – Lumen Field (primary tenants: Seattle Sounders, MLS; Seattle Seahawks, NFL)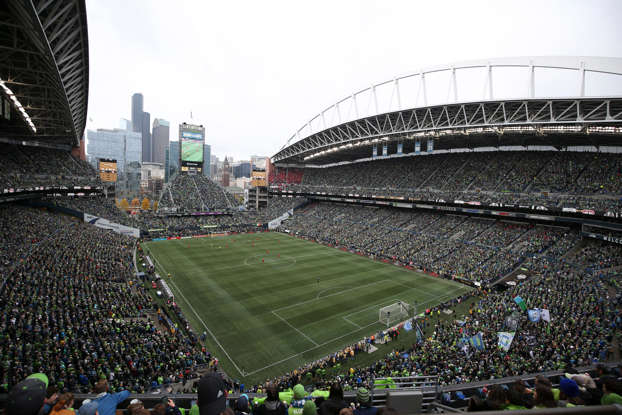 Toronto, Ontario – BMO Field (primary tenants: Toronto FC, MLS; Toronto Argonauts, CFL)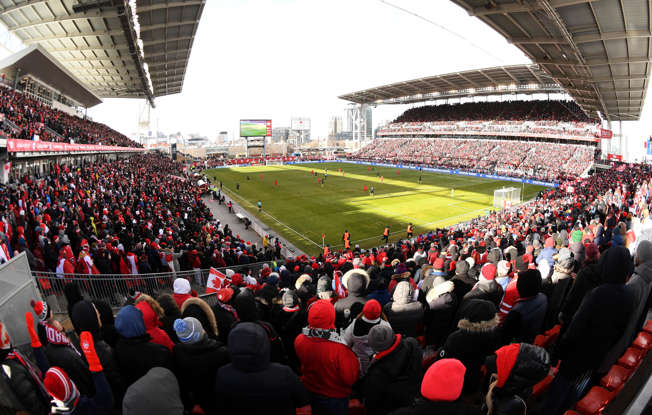 Vancouver, British Columbia – BC Place (primary tenants: Vancouver Whitecaps, MLS; BC Lions, CFL)