Thomas Tuchel is reported to have landed in Abu Dhabi to give Chelsea a big boost ahead of their Club World Cup final against Palmeiras on Saturday.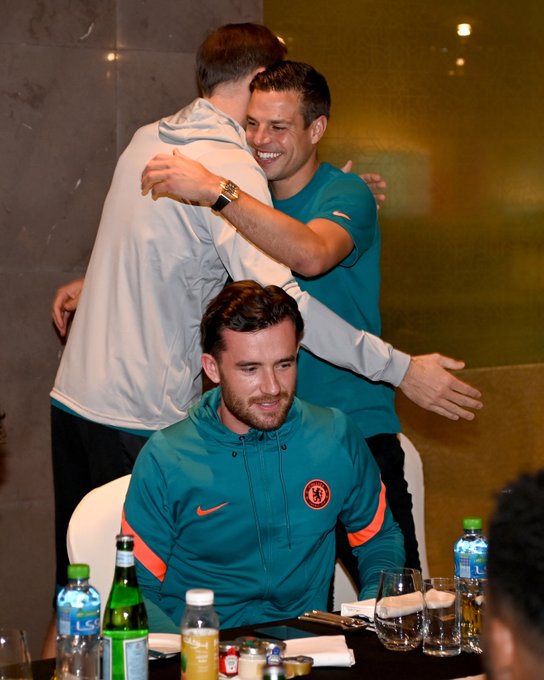 After testing positive for Covid-19 and entering self-isolation, the Blues' German coach was forced to miss their early Club World Cup efforts.
The 48-year-old watched Al Hilal's 1-0 semi-final victory on TV from home in London on Wednesday, but has already arrived in the United Arab Emirates in time for Saturday's showpiece match.
Tuchel, Chelsea's taskmaster manager, is usually a powerful presence on the sidelines, and his arrival will undoubtedly give the Blues a boost.
Jorginho, an Italian midfielder, said earlier on Friday that if Tuchel was able to arrive and take command of Chelsea, it would be a huge help.
"Of course it gives you more, there's more enthusiasm in the changing room," Jorginho remarked when asked if Tuchel's presence will make a difference.
"It would be extremely beneficial for us if he could be here."
Tuchel's ability to coach his team in person for Saturday's match against Palmeiras in Sao Paolo will provide Chelsea a significant boost.
However, the return to the squad of in-form goalkeeper Edouard Mendy has already given the Blues a boost.
After helping Senegal win the Africa Cup of Nations, the 29-year-old is back in Chelsea's camp, and assistant coach Zsolt Low revealed Mendy had already made an impression on his teammates.
The Blues will have to decide whether to keep Kepa Arrizabalaga in goal, who is happy and confident, or reinstall established number one Mendy.
But, for the time being, Mendy's sheer presence in the Chelsea squad has raised the team's spirits.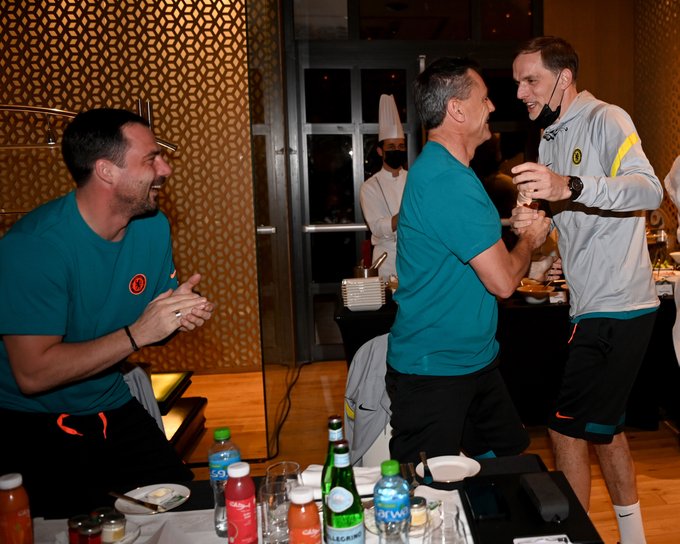 "We're extremely pleased of Edou; the entire squad was ecstatic when he won the Africa Cup," Low added. "He was in a great mood when he came. He constantly has a big smile on his face, he's a significant part of the group, and he brings a lot of energy to it.
"He was a little fatigued the first day and required some rest and sleep, but he is now completely engaged in training."
"We're overjoyed that he's in good condition and has a lot of experience under his belt. He's all set to begin the game."
"Both goalkeepers have done a fantastic job for us. It's a nice situation to have both goalkeepers in this position. Now that Edou has returned, he is in good shape, we must make a decision tonight and discuss it with Thomas.
"The final decision will be made a few hours before the game, but whether we choose one or the other, no one on the bench should be concerned or upset."
"Both goalkeepers have put in strong performances in recent weeks. This is why it's a game-specific question. Tonight or, at the very least, tomorrow."