After four additional games were canceled due to Covid-19 outbreaks, half of the weekend's Premier League matchups are now canceled.
Southampton vs. Brentford, Watford vs. Crystal Palace, West Ham vs. Norwich, and Everton vs. Leicester are the most recent games to be affected.
Earlier on Thursday, Manchester United's match against Brighton on Saturday was canceled, as was Leicester City's game against Tottenham on Thursday, both of which are part of the league's midweek schedule.
What impact do fresh Covid instances have on sporting events?
Despite an uptick in instances across the league, the Premier League stated in a statement that they want to continue playing forthcoming matches.
They stated that: "While recognising a number of clubs are experiencing COVID-19 outbreaks, it is the League's intention to continue its current fixture schedule where safely possible. The health and wellbeing of all concerned remains our priority."
On Wednesday, Brentford manager Thomas Frank appealed for this weekend's Premier League games to be postponed to allow clubs to deal with the breakouts, but the Premier League has so far refused.
Liverpool players Fabinho, Curtis Jones, and Virgil van Dijk all missed Thursday's game against Newcastle due to suspected positive tests, however manager Jurgen Klopp stressed the club did not request a reschedule.
"Honestly, I think at some point we have to make clear what the regulations are," Klopp told BT Sport. "Of course, with three players out and this team, we wouldn't have asked not to play a football game."
Klopp, who stated that all of his players have been double-vaccinated and some have had boosters, stated that canceling the league "is probably not the proper thing to do," but he did ask for additional scheduling flexibility.
The criteria for a postponement are that a club with a Covid outbreak has fewer than 14 players available, including one goalkeeper – but the Premier League board will consider factors such as whether the training ground is closed; whether players can properly prepare; and whether the outbreak is under control or not, to make case-by-case decisions.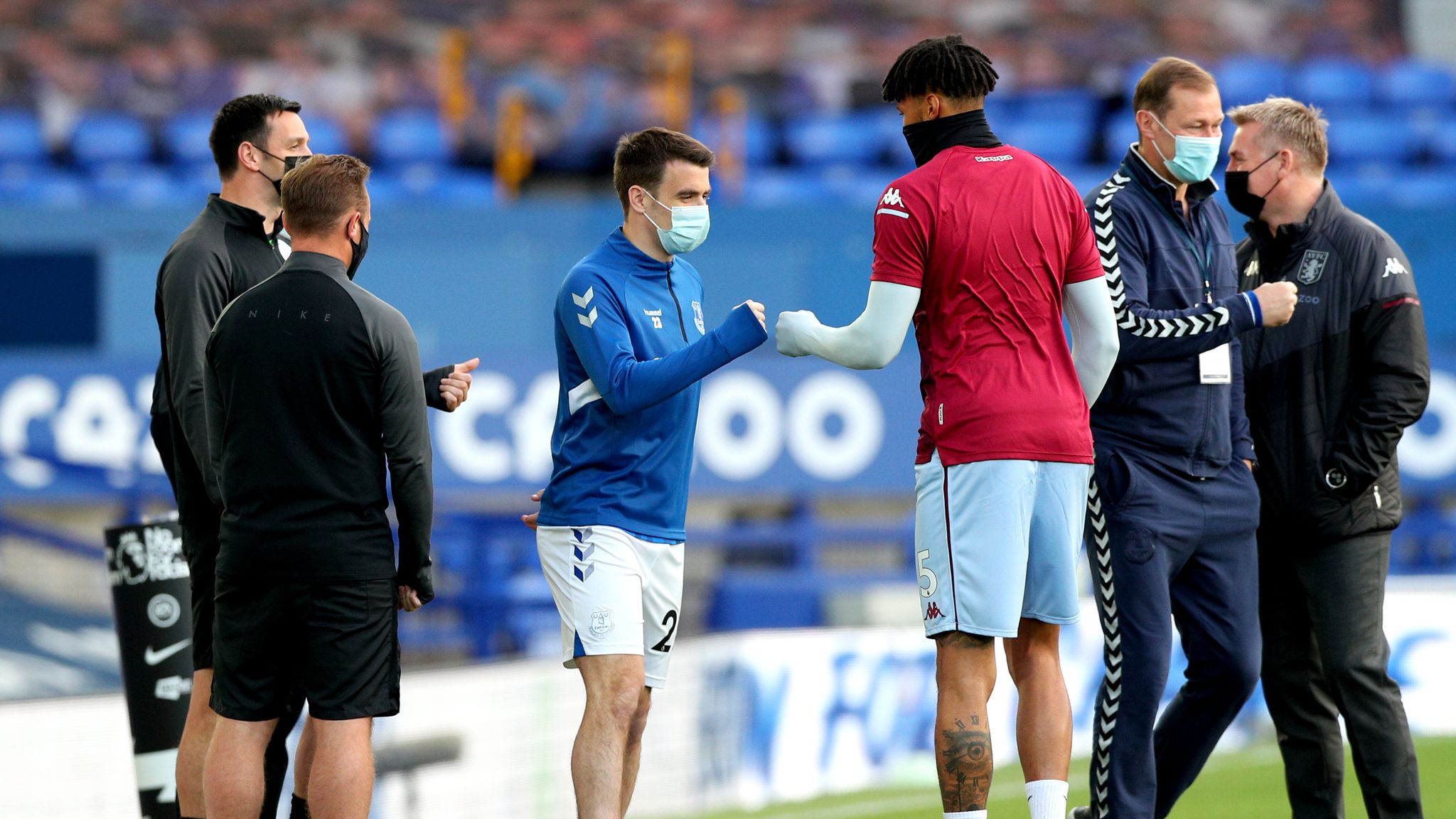 The match between Chelsea and Everton on Thursday went on despite four Chelsea players testing positive – Romelu Lukaku, Timo Werner, Callum Hudson-Odoi, and the injured Ben Chilwell.
Jurgen Klopp: I don't understand why the league should be halted.
Brentford manager Frank wants the weekend's Premier League and League Cup fixtures canceled.

A quarter of EFL players do not want to be jabbed.

Tottenham's match against Brighton last Sunday, Brentford's game against Manchester United on Tuesday, and Burnley's match against Watford on Wednesday are among the nine top-flight matches that have been canceled in the last week.
On Thursday, the Premier League reported a "increase in positive Covid-19 cases" at Leicester, while Manchester United is dealing with a continuous outbreak.
United said it would also halt training at its Carrington facility for "a short period of time to help minimise the danger of future transmission."
In a statement, the club added: "Our top focus is the health of our players and staff. Given the amount of players and support staff that had to isolate due to Covid-19, the team had no choice but to request that the match be rescheduled.
"We apologize for any disappointment and difficulty caused to fans as a result of the postponement."
Leicester manager Brendan Rodgers announced on Wednesday that an earlier plea to cancel their game against Tottenham had been denied, with the club expected to be without nine players due to Covid-related concerns and injuries.
Spurs also requested that the game be postponed so that they could use the date to play their Europa Conference League game against Rennes, which was canceled last week due to a Covid outbreak.
"In light of the new information, Leicester appealed [on Thursday] for the encounter to be canceled because to an ongoing epidemic among the squad, which has resulted in more players and staff testing positive for Covid-19 today," according to a Premier League statement.
"As a result, the club now has an insufficient number of players available to complete the game."
According to a Leicester statement: "Because of the spike in positive tests among first-team personnel, first-team operations at Seagrave [training ground] will now be halted for 48 hours as a precautionary measure to assist decrease the danger of additional infection.
"On Saturday, first-team players and staff will go through another round of testing."
The Premier League further stated: "Regarding Manchester United's game on Saturday [against Brighton], the club is still dealing with a Covid-19 outbreak in its squad, which has prevented them from fielding a team for the encounter at Old Trafford.
"A substantial number of Covid-19 cases resulted in their game against Brentford being put off earlier this week, and additional positive tests were confirmed today [Thursday]."
Brighton manager Graham Potter questioned how long "football can continue on the path it's on" after revealing his Covid-hit club wanted Wednesday's 1-0 loss to Wolves postponed.
According to the Premier League, it "assesses applications on a case-by-case basis," and decisions are "based on existing rules and Covid-19 delay instructions supplied to all teams."
It continued, saying: "[The board] will consider a variety of issues, including a club's ability to field a team; the status, severity, and potential impact of the Covid-19 outbreak at the club; and the players' capacity to safely prepare for and play the match.
"The board must also examine the broader hazards to the opponent and other individuals with whom the club may come into touch."
Affected Fixtures
In a statement, the Premier League also stated that: "It is with regret that the Premier League Board has postponed a further four matches due to be played this weekend."
The following fixtures are affected:
Saturday 18 December
15:00 Southampton v Brentford
15:00 Watford v Crystal Palace
15:00 West Ham United v Norwich City
Sunday 19 December
12:00 Everton v Leicester City
Covid Cases
The Premier League announced on Monday that it has discovered a record 42 instances of COVID-19 among players and staff at various clubs over the previous week, just hours after Manchester United's match against Brentford was called off owing to an outbreak at the club.
The 42 positive tests from over 3,800 people is more than the previous seven weeks combined, and it's a new high for the English Premier League in a single week.
"The League has reverted to its Emergency Measures, and will increase the frequency of both Lateral Flow and PCR COVID-19 testing of players and staff," it said in a statement.