Ruben Dias of Manchester City has been named as the Most Expensive Centre Back in the World currently, with players like Josko Gvardiol and Barcelona's Ronald Araujo in the first three spots.
The center-back's role has evolved significantly throughout time. Previously, they were entirely responsible for stopping opposition attackers using all methods at their disposal.
They now have new responsibilities, such as ball retention and distribution. It's not easy to combine press resistance and low-level playmaking with old-school centre-back steadiness.
Only a few centre-backs are capable of doing so, with the majority falling short in one or more areas. Those who do, however, are worth their weight in platinum and then some in today's market.
We'll take a look at five in-form center-backs who are currently causing a stir. Here are the world's top five most valuable center defenders:
Ruben Dias (Manchester City) – €109.6 million
Ruben Dias joined Manchester City from Benfica in the summer of 2020 for a cost of €68 million. Dias was under immense pressure to deliver after becoming the club's most expensive defender in history.
As brilliant as he is, he did not make a single mistake in his debut season and more than earned his astronomical price tag.
City only conceded 32 goals their route to winning the Premier League in 2020-21, the fewest in the division. The centre-back was named 'Premier League Player of the Season' for his efforts.
Dias, who is valued at €109.6 million, is a terrific distributor, has exceptional one-on-one skills, and can press forward when necessary.
Josko Gvardiol (RB Leipzig) – €99.8 million
Josko Gvardiol is a lone center defender who does not play for a usually 'elite' European team. However, if the RB Leipzig defender maintains his current form, he might find himself in that position sooner than later.
With his passing range, aggressive runs, no-nonsense defending, and long ball distribution, the 20-year-old has established himself as an immovable force in the Bundesliga.
Guardiola, who is worth €99.8 million, was one of Germany's greatest defenders in the 2021-22 season. He has appeared in 29 Bundesliga games for Leipzig, scoring twice and assisting twice. He recorded two clean sheets.
Eder Militao (Real Madrid) – €90.3 million
Real Madrid needed a couple of centre-backs to step up and fill in for Sergio Ramos and Raphael Varane, who both left the club before the start of the 2021-22 season.
Luckily for Madrid, Militao stepped up his game and became one of Los Blancos' most improved players in the 2021-2022 season. He was a colossal presence at the back, intercepting threatening balls, displaying exceptional passing range, and effortlessly carrying the ball forward.
Real Madrid would not have won the Champions League and La Liga in the 2021-22 season if Militao had not been as consistent as he was.
The €90.3 million Brazilian international appeared in 34 La Liga 2021-22 matches, scoring once and assisting twice. Militao has proven to be a sharp defender, making 70 interceptions and 125 clearances while assisting Los Blancos in keeping a league-high 13 clean sheets.
Ronald Araujo (Barcelona) – €89.1 million
Barcelona did not have the best season in 2021-22, with most of its players failing to reach their full potential. Ronald Araujo, the center-back, was not one of them.
He kept the Barcelona backline calm and helped his team advance the ball. The Blaugrana would not have finished in second place if he hadn't helped to steady the ship.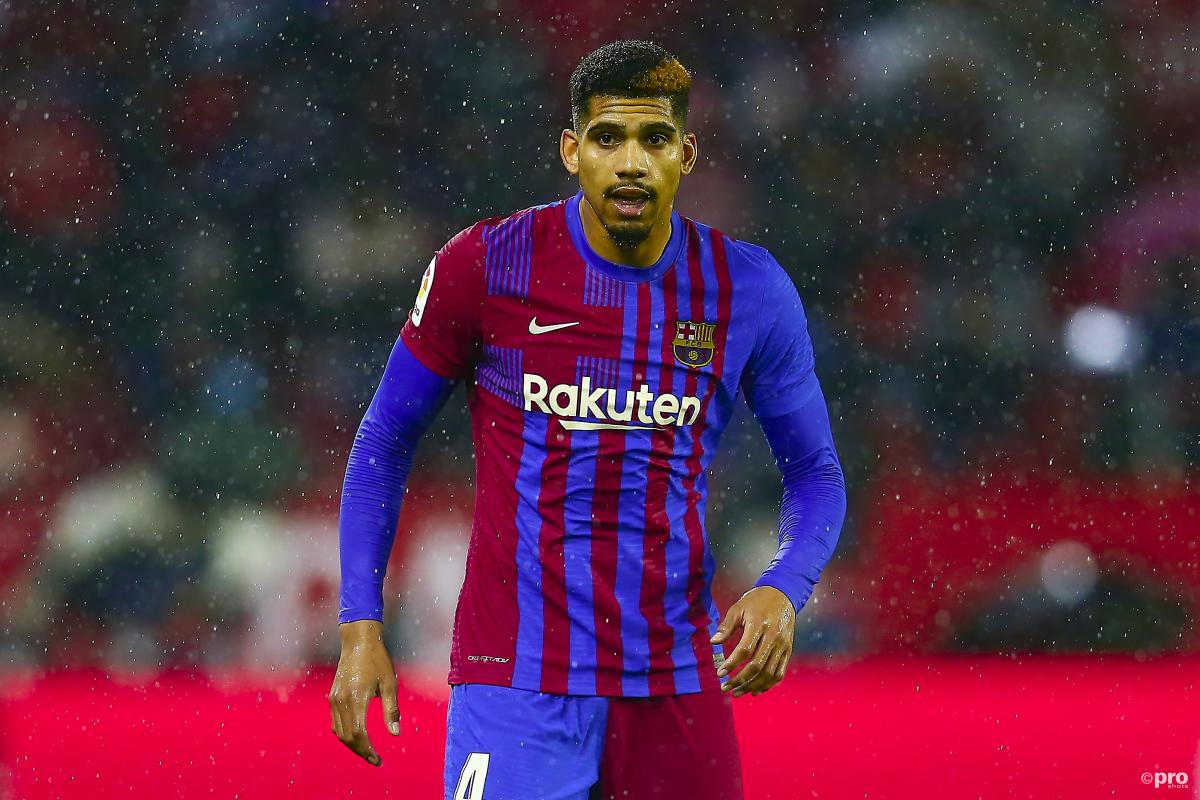 In the 2021-22 La Liga season, the Uruguayan centre-back, who is valued at €89.1 million, appeared in 30 games and scored four goals. He threw 1485 passes, six critical passes, and two crosses into the 18-yard box during his career. In those games, he helped Barcelona retain nine clean sheets.
Dayot Upamecano (Bayern Munich) – €77.7 million
In the summer of 2021, Bayern Munich paid €42.5 million to RB Leipzig for center-back Dayot Upamecano. The 23-year-old has more than justified his high price tag for the Bavarians, putting in a succession of excellent displays.
The French centre-back is at ease with the ball in his hands, has a propensity for sprinting down the field, and is a reliable ball distributor.
Upamecano appeared in 28 games for the 2021-22 Bundesliga season, scoring one goal and providing six assists. In those games, he assisted the Bavarians in keeping eight clean sheets, including four clean sheets in eight Champions League games.
Other notable mentions include: Jules Kounde (€76.5 Million), Aymeric Laporte (€71.6 Million), Cristian Romero (€68.3 Million), Matthijs De Ligt (€63.32 Million), Marquinhos Aoas (€61.9 Million).
The 10 most valuable defenders in the world
| Player | Club | Value (€m) |
| --- | --- | --- |
| Ruben Dias | Man City | 109.6 |
| Josko Gvardiol | RB Leipzig | 99.8 |
| Eder Militao | Real Madrid | 90.3 |
| Ronald Araujo | Barcelona | 89.7 |
| Dayot Upamecano | Bayern Munich | 77.7 |
| Jules Kounde | Sevilla | 76.5 |
| Aymeric Laporte | Man City | 71.6 |
| Cristian Romero | Tottenham | 68.3 |
| Matthijs de Ligt | Juventus | 63.2 |
| Marquinhos | PSG | 61.9 |