The Transfer news and updates for the 2022 MLS (Major League Soccer) season from the start of the 2021–2022 off-season through the roster freeze are listed below.
But firstly, what is the MLS? Let us understand what we are going to talk about…
Major League Soccer (MLS) – what is it?
A men's professional soccer league known as Major League Soccer (MLS) is recognized by the United States Soccer Federation, the top tier of the game in the country. The league now has 28 teams—25 from the United States and 3 from Canada—and will increase to 29 teams in 2023. The league's main office is in Manhattan's Midtown.
The most recent of several men's top professional national soccer leagues to be founded in the United States and Canada is Major League Soccer. The North American Soccer League (NASL), which ran from 1968 to 1984, was the league that came before Major League Soccer (MLS).
As a component of the United States' successful bid to host the FIFA World Cup in 1994, the MLS was established in 1993. In 1996, 10 teams competed in the inaugural season. In its early years, MLS struggled financially and operationally, losing millions of dollars and dissolving two teams in 2002.
Since then, innovations like the expansion of stadiums built specifically for soccer throughout the league, the application of the Designated Player Rule permitting teams to recruit A-list players like David Beckham, and national TV deals have made MLS profitable.
After the National Football League (NFL), Major League Baseball (MLB), and Canadian Football League (CFL), MLS has the fourth-highest average attendance of any professional sports league in the United States and Canada with over 20,000 spectators per game. By 2013, MLS was the seventh-highest attended professional soccer league globally.
When is the MLS summer transfer window?
The first window for Major League Soccer closed on Wednesday, May 4. Then, from Thursday, July 7 through Thursday, August 4, there will be a second window.
MLS Transfer News and Rumors
Any new players who were previously under contract with clubs based outside of MLS and for whom an International Transfer Certificate (ITC) is necessary can only be formally registered by an MLS team during the transfer windows.
Deals may be reached outside of these times, but in order to add a player to a roster and make him eligible for official contests, they must be transferred and receive an ITC.
Tracking Transfers
Latest news regarding MLS players' transfers in and out.
Columbus Crew signs forward Crew 2 Toby Russell-Rowe
Jacen Russell-Rowe, the MLS NEXT Pro's top scorer, has signed a contract with the Columbus Crew that runs through the 2024 season with options for 2025 and 2026, the team announced on Wednesday.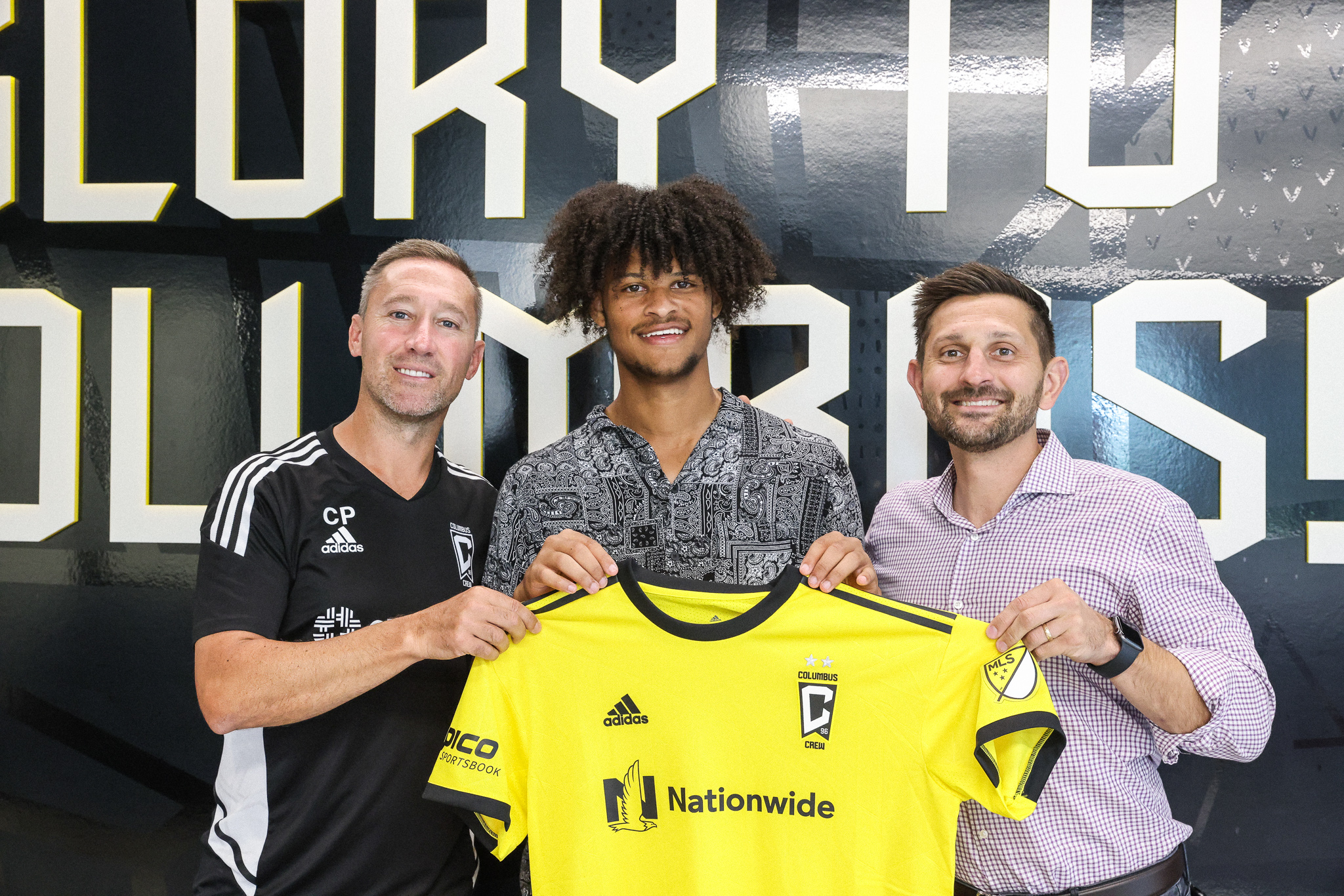 Russell-Rowe, 19, is the first player from Crew 2 to join Columbus, scoring 11 goals and dishing out two assists in 11 games. He is the sixth member of MLS NEXT Pro to sign a deal with the first team.
Russell-domestic Rowe's priority was acquired by Columbus from Toronto FC in return for $50,000 in General Allocation Money (GAM). If specific performance-based incentives are satisfied, Toronto will get additional allocation dollars. If the Canadian young international is transferred outside of Major League Soccer, Toronto may also receive a sell-on percentage.
Forward Jean Corentin is acquired by Inter Miami CF from RC Lens of Ligue 1.
According to a statement released on Wednesday, Inter Miami CF has acquired French forward Jean Corentin from Ligue 1 team RC Lens for the 2024 MLS season with club options for the following two years.
26-year-old Corentin can play as a striker or a winger. He will take up a spot on Inter Miami's international roster.
Domenico Criscito signed by Toronto FC
The former Italy international Domenic Criscito has signed a Targeted Allocation Money (TAM) contract with Toronto FC that runs for 18 months to 2023, ending months of rumors and conjecture.
Criscito leaves recently relegated Genoa on a free transfer after his agreement to stay with the team expired on June 24, 2022. In anticipation of receiving his international transfer certificate, the left-back will take up a spot on the international roster and join the team (ITC).
Mimmo, who has also played for Juventus and Zenit Saint Petersburg, will make his club football debut outside of Europe.
Gareth Bale is signed by LAFC
On Sunday, June 26, LAFC Co-President and GM John Thorrington made the Welsh superstar's signing official. Bale's TAM contract, which he signed on a free transfer, has an option to extend by an extra 18 months through the summer of 2023.
Edison Flores gets transferred from D.C. United to Atlas FC.
Along with the news that D.C. United had acquired Martin Rodriguez, the organization simultaneously revealed the transfer of midfielder Edison Flores to Liga MX's Atlas FC. Flores, who was acquired in January 2020 for a club-record $5 million, is apparently being acquired by the reigning Liga MX champions for a tenth of that sum.
Martin Rodriguez joins D.C. United as a winger.
Martin Rodriguez, a winger for Turkish Super Lig club Altay SK, has been signed by D.C. United on a permanent basis, the team announced this evening. The agreement, which has a 2024 expiration date with a 2025 extension option, was made utilizing targeted allocation funds.
When the secondary transfer window opens on July 7, the 27-year-old Rodriguez, also known as Tin, will be eligible for selection. He will join the Black-and-Red if his International Transfer Certificate (ITC) is approved and he receives his U.S. work visa.
A Bundesliga player joins Sporting KC on a free transfer.
On Thursday afternoon, Sporting Kansas City made the signing of German forward Erik Thommy official. The 27-year-old moves to SKC after his deal with German Bundesliga team VfB Stuttgart expired. Thommy will fill an international berth under his contract with Sporting, which extends through 2024 with an option for 2025.
Signed 22-Year-Old Striker by Sporting KC
Juan Jose Sanchez Purata, a defender, joins Atlanta United on loan from Tigres.
Goalkeeper Raul Gudio is acquired by Atlanta United.
Sources appear to confirm two transfers to Sporting KC