Mino Raiola: The names of the small crew left behind to handle deals for the super agent's players this summer, including his son, nephew, and lawyer, have been revealed.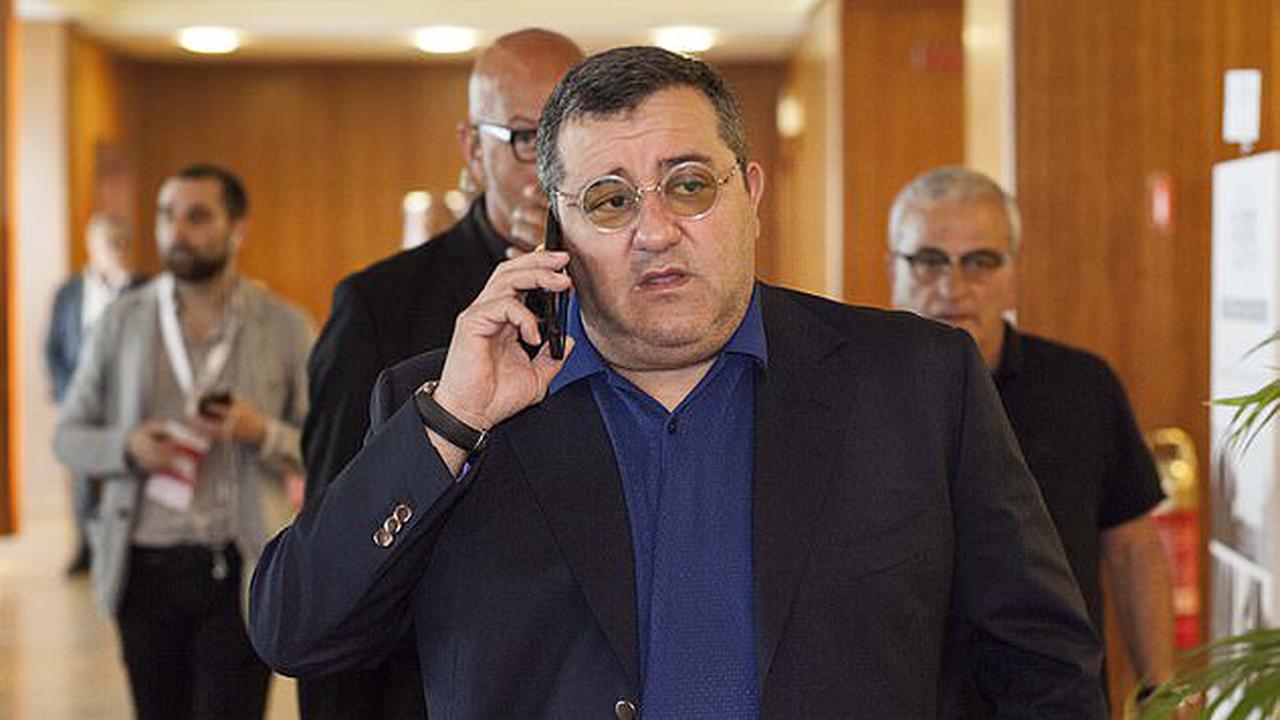 Following an illness, Mino Raiola died on Saturday at the age of 54.
He was admitted to the hospital at the beginning of this year for an unidentified health issue and underwent complicated surgery in January.
Mino Raiola, a super-agent for some of the sport's biggest names, including Paul Pogba, Zlatan Ibrahimovic, and Erling Haaland, was admitted to intensive care in recent weeks despite reports that his health was not life-threatening.
And today, according to the German daily Bild, his agency, a limited liability company domiciled in Monaco, is a close-knit family enterprise.
In fact, he employed his son Mario, nephew Vincenzo, close confidante Jose Fortes Rodriguez, lawyer Rafaela Pimienta, and press officer Enrica Tarchi.
According to the same publication, Raiola preferred a small team in which he was the star – a strategy that has resulted in multimillion-dollar deals.
One of Raiola's most high-profile clients, Borussia Dortmund striker Kevin Haaland, looks ready to join Manchester City at the end of the season, though a contract has yet to be finalized.
With negotiations still ongoing, Bild reports that lawyer Pimienta, who will assess and finalize Raiola's arrangements legally, may be able to complete the transfer instead.
It's unclear how far Raiola advanced the deal while gravely unwell, and the £63 million release clause in Haaland's German contract hasn't been triggered.
According to reports, a number of other advisors are working behind the scenes to grab Raiola's clients. Paul Pogba, Marco Verratti, and Matthijs de Ligt are just a few of the players who have benefited from their agent's world-renowned negotiating talents.
He also collaborated with Zlatan Ibrahimovic, the renowned AC Milan striker.
Marcus Thuram of Borussia Monchengladbach, on the other hand, was the first player to switch agencies last week, switching to Sport Cover.
Raiola's family released a heartfelt statement to confirm his untimely death over the weekend.
'With great sadness, we announce the passing of the most compassionate and outstanding football agent that ever lived.'
'Mino fought till the end with the same zeal he used to defend our players at the negotiating tables. Mino, as always, made us proud without even realizing it.
'Mino's work had such an impact on so many people, and he helped to write a new chapter in the history of modern football. His presence will be missed for the rest of the time.
'Mino's objective to make football a better environment for players will be carried on with the same zeal.'
Raiola's career has included many mega-deals, having risen from working in a pizza parlor to being one of the most powerful players in the modern game.
Forbes assessed his personal wealth to be in the neighborhood of £62 million last year.
Raiola was said to have made up to £20 million from the then-world-record £89 million sale of Pogba from Juventus to Manchester United in 2016.
This summer was set to be another busy one for Raiola, with Pogba expected to leave Old Trafford when his contract expires, as well as Haaland's inevitable blockbuster transfer.
After his death, footballers were united in their grief, with a slew of players and club figures posting homage to him on social media in the days that followed.
Haaland referred to his old agent as "the best," while Juventus president Andrea Agnelli paid respect to Raiola by advising him not to "take the p*** in paradise."
Pogba also expressed his gratitude by changing his Instagram profile picture to one of him with the representative and writing: 'Always in my heart.' 'Many thanks, Mimi.'
His cousin Vincenzo, who is also a member of his team, shared a photo of the two.