Lionel Messi has sent an emotional message to striker Luis Suarez after the Uruguay international confirmed his return to Nacional in Uruguay.
The European leagues will resume play after the summer break without Luis Suarez for the first time in 16 years. El Pistolero made the decision to go back to his hometown of Nacional in Uruguay after his contract with Atletico Madrid expired.
El Pistolero, who started his career with Nacional, one of the two footballing behemoths in Uruguay together with Penarol, agreed to a six-month deal that will keep him there through the end of the year.
Thousands of people showed up to witness him return home on Sunday when he was introduced to the crowd at Estadio Gran Parque Central. Suarez had thoughtfully asked for free admission for any child under the age of 12 in exchange for them purchasing Nacional memorabilia.
Suarez was welcomed by a concert, several well-known Uruguayans, and a letter from Lionel Messi.
Messi was quoted as saying: "Hola Gordo! Well, you're already there. I wanted to send you a big hug. To wish you all the best in this new phase of yours. I know how important it is for you to be there at Nacional, at your home, in your country after so much time. To prepare for the World Cup, because there isn't much to go."
"I wish you the best. I'll have to continue to follow Nacional from here on out. We, fans of Newell's, don't have good memories with Nacional. You already know that I love you very much and anything for you. I wish you all the best and hopefully we will see each other soon."
Messi is making a reference to the 1988 Copa Libertadores championship game, in which his beloved Newell's Old Boys lost to Nacional on aggregate by a score of 3-1. Future Barcelona manager Gerardo Martino and a youthful Gabriel Batistuta were on that team with Messi and Suarez.
Luiz Suarez and Lionel Messi
Luis Suarez, a former teammate of Lionel Messi's at Barcelona, is his closest friend. When Barcelona acquired Luis Suarez, they both grew close.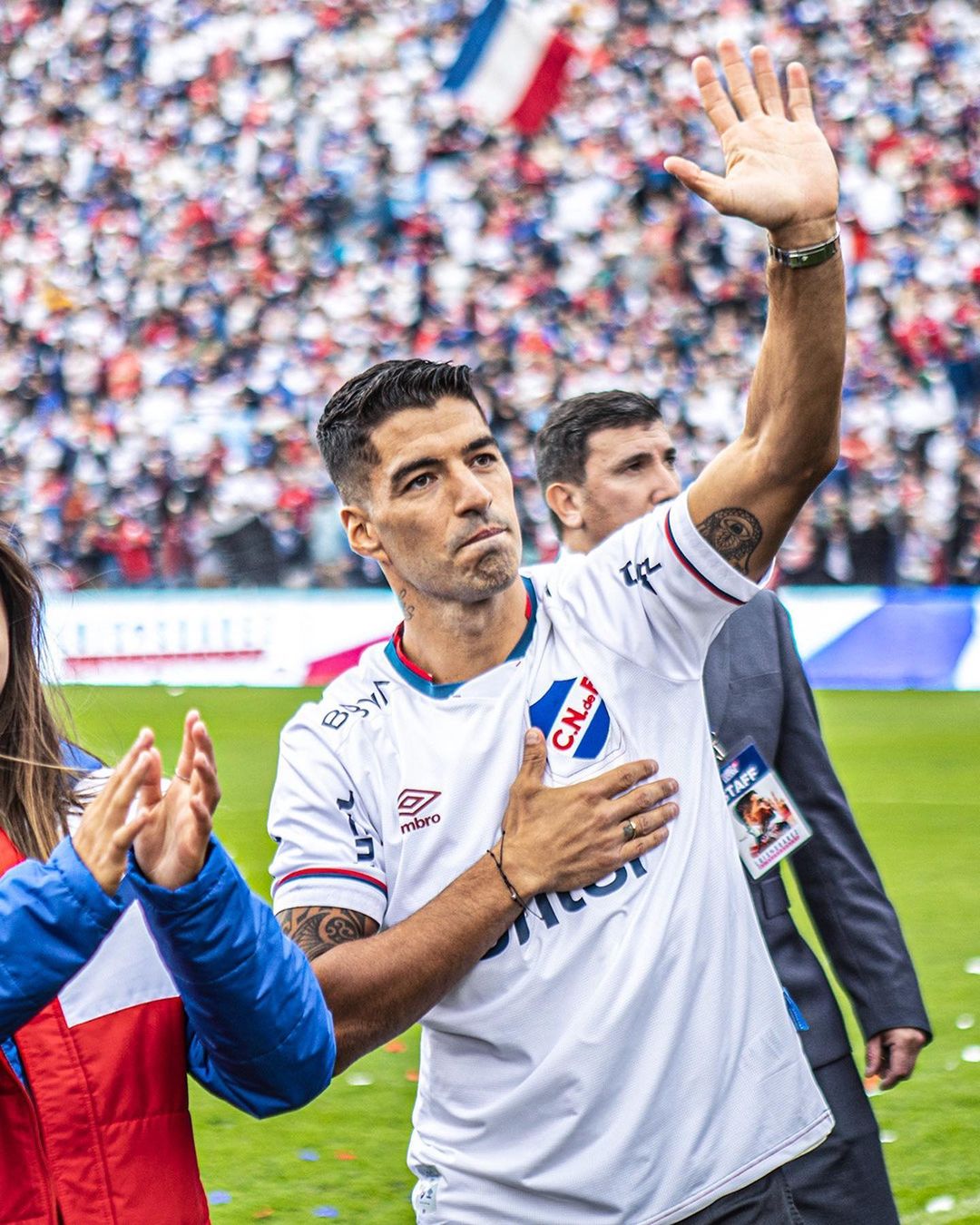 They both belonged to the storied MSN trio. However, they are currently separated on the field following Barcelona's sale of Luis Suarez to Atletico Madrid in 2020.
While Argentine defender Mascherano and Brazilian Neymar are close friends of Suarez, the seven-time Ballon d'Or winner Messi is his best friend in the team, according to Suarez.
Before Messi left the Blaugrana as a free agent last summer to sign a two-year deal with Paris Saint-Germain, Suarez joined rivals Atletico Madrid ahead of the 2021-2022 season and helped them win La Liga.
They continue to be good friends, and this summer they took a vacation together with their young families.