Ivan Perisic has been Inter's and Serie A's best full-back last season, and his old club may already be resenting his choice to leave the club for Tottenham.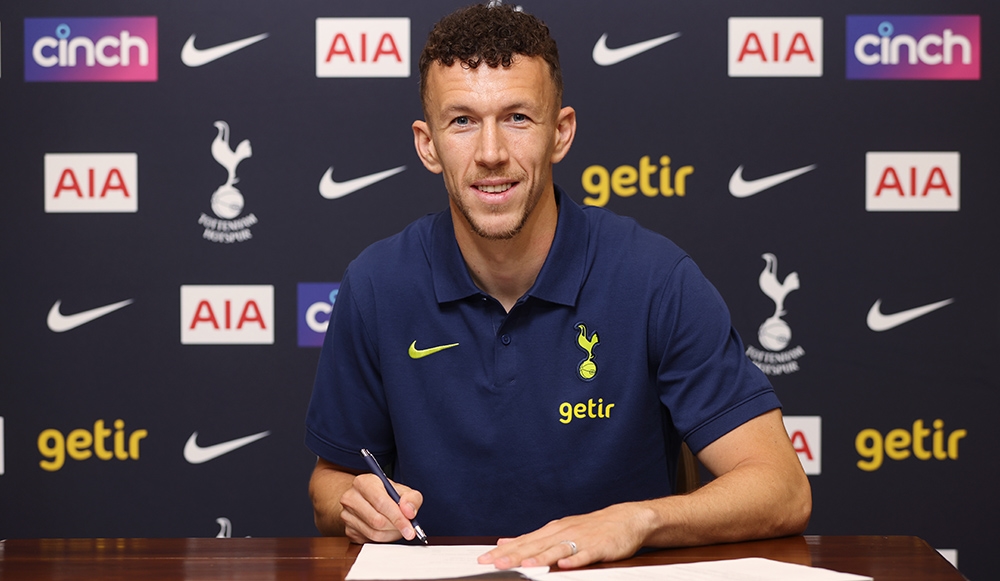 Perisic has picked Tottenham and Antonio Conte to cap off his illustrious career in the greatest conceivable way, and gaining Premier League experience after winning titles in Germany and Italy seems to be on his bucket list.
The former Wolfsburg star played for Inter from 2015 to 2022, but during his six years at the San Siro (including a season on loan at Bayern Munich), he has had numerous unfavorable experiences due to his strong attitude and 'South American' temperament.
Ivan Perisic demonstrated his strong personality and sensitive nature in Italy. He may be irritable at times, especially when it comes to refereeing decisions, and has been issued a few yellow cards, which have harmed his play.
In London, he'll have to work on this delicate side of his personality, and Conte will have to sort out his new left-backs rage.
Perisic was the greatest player in a victorious Inter Milan side's 3-5-2 shape and dominated every Serie A statistic, demonstrating his excellent health despite being 33 years old and significantly modifying his style of play thanks to Conte's intuition.
He stood out for his selflessness and sacrifice, and Tottenham will profit from his tactical upgrade in recent years, which has significantly altered his style of play.
Robin Gosens will attempt to carry on his legacy at Inter, but the effort will be difficult given the new Spurs midfielder's tactical, technical, and charismatic talents.
Who is Ivan Perisic?
Ivan Perii is a Croatian professional footballer who now plays for Tottenham Hotspur in the Premier League and for the Croatia national team.
Tottenham Hotspur made Ivan Perisic their first signing for the 2022/23 season. After his contract with Inter Milan expires this summer, the Croatian winger will join the Premier League side on a free transfer. The 33-year-old has agreed to a two-year contract with the English team.
Antonio Conte beat Juventus to Perisic's signature just in time, and he's choosing to construct his team around the Croatian star.
Perisic will be the ideal man to convert Conte's tactical strategy into a 3-3-4 when the squad has to attack in a 3-4-2-1.
Perisic will create a trio behind Harry Kane with Son Heung-min and Dejan Kulusevski, igniting a group of players capable of scoring and breaking the deadlock.
The Croatian star possesses exceptional physical strength, allowing him to cover long distances and continuously cover the full field by dashing back and forth to attack and defend.
On Conte's chessboard, he will be a huge addition when attacking the opposing defense on the counter.
Why did Perisic Leave Inter Milan?
Perisic decided to quit Inter because of miscommunications with CEO Giuseppe Marotta and the club's management.
Perisic's pride was profoundly wounded by the delays in a new contract offer, as he has always felt crucial to the team's triumphs in the last two years.
Perisic, who expressed his dissatisfaction with the circumstances during his last interview with the club, did not like the disrespectful attitude.
'You don't have to wait long for important players,' he told SportMediaset after Inter's Italian Cup victory over Juventus.
Perisic would have preferred not to be in such a scenario, hence, his pride overcame his wish to remain at Inter.