Harry Maguire may have a secret weapon on his sleeve as he attempts to establish himself in the Manchester United team again in the forthcoming season.
The Red Devils had a terrible 2021-2022 season, finishing sixth in the Premier League, and the England defender received harsh criticism for his several numbers of high-profile errors that resulted in some embarrassing occasions. Most fans believe that Maguire contributed greatly to the failure of Manchester United last season
Hence, next season, Raphael Varane is expected to join Lisandro Martinez in the backline, unless Erik ten Hag changes formation, which has further cast doubt on the future of Harry Maguire at the club.
But if Erik ten Hag is looking for a defender that will perfectly distribute passes to attackers, Maguire might have a trick up his sleeve that will disprove his detractors.
Since joining United, the England center-back has completed more passes into the final third than any other center-back in the Premier League, according to the StatmanDave account on Twitter.
Maguire has made 687 passes, more than Aymeric Laporte (667), Antonio Rudiger (638) and Virgil van Dijk (439).
Such statistics will be highly needed for Ten Hag's football style, which mainly relies on the defenders to advance the ball up the field as rapidly and effectively as feasible.
It implies that the former Leicester star might just prove to be a crucial component in Ten Hag's system, justifying the Dutchman's decision to let Maguire maintain the captain's hat.
When the decision was made public, there was uproar, but it could turn out to be a brilliant move.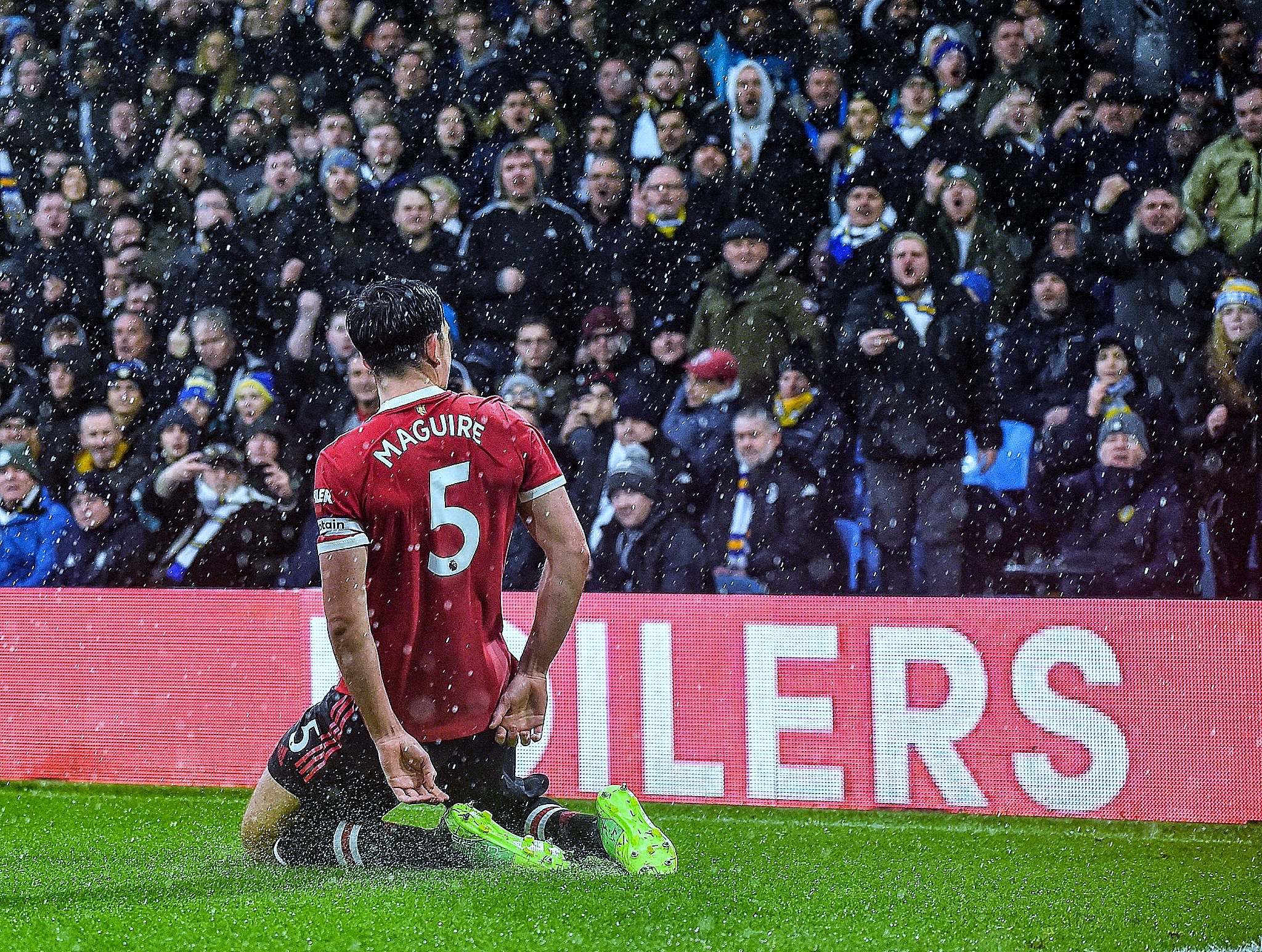 When Ten Hag was asked if the 29-year-old is first choice, the Dutch tactician said: "I think he is. He has demonstrated it in the past, but he must also demonstrate it now and in the future. He has 46 games under his belt for England. I have high expectations for Harry because of how remarkable he is.
"But there is also internal competition and that is what a club like Man United needs. You cannot win with 11 players. We need a squad, especially this season with so many games.
"We have the Europa League, the Premier League and the World Cup so we need a full squad with high-quality players, not quantity.
"I will support him everywhere I can. In the end, he has to do it by himself, and he has the qualities to do it. He has shown it so often in the past.
"I always see the captaincy as an issue that I dictate. The team building for me is an important point and I always talk about a group of leaders. The captain is a really important one and I'm happy with him."