Frank Lampard hopes Chelsea will understand his joy when Everton beat his former team 1-0 to secure a crucial win in their relegation struggle, despite the fact that his new employers needed the points more.
For the first time in his managerial career, the Toffees leader was pitted against his previous team.
Richarlison took advantage of a Cesar Azpilicueta error to score the game's only goal early in the second half, closing the gap on Leeds and Burnley above them to two points.
Lampard's place as a Chelsea hero is set after scoring a club-record 211 goals in 13 years in west London, but it didn't stop him from celebrating the victory enthusiastically at the end of the match.
What did Lampard have to say about Chelsea, after the defeat?
"I have so much respect for Chelsea and the fans," Lampard said of his former team in an interview with Sky Sports. So I'm hoping they'll understand why I'm ecstatic with the win.
"We needed it more than they did today." I'm going to tell it as it is. Today was all about Everton for me. When you consider what it means to our followers' life, three points are really important to us."
Lampard discusses the atmosphere at Goodison Park
The fans greeted Everton with a rousing welcome outside Goodison Park, where they had gathered several hours before kick-off to greet the team coach before generating a loud environment during the game.
Lampard has won six of his nine games in charge at Goodison Park in all competitions, and he believes the home crowd's support will be crucial if they are to maintain their current run and escape relegation.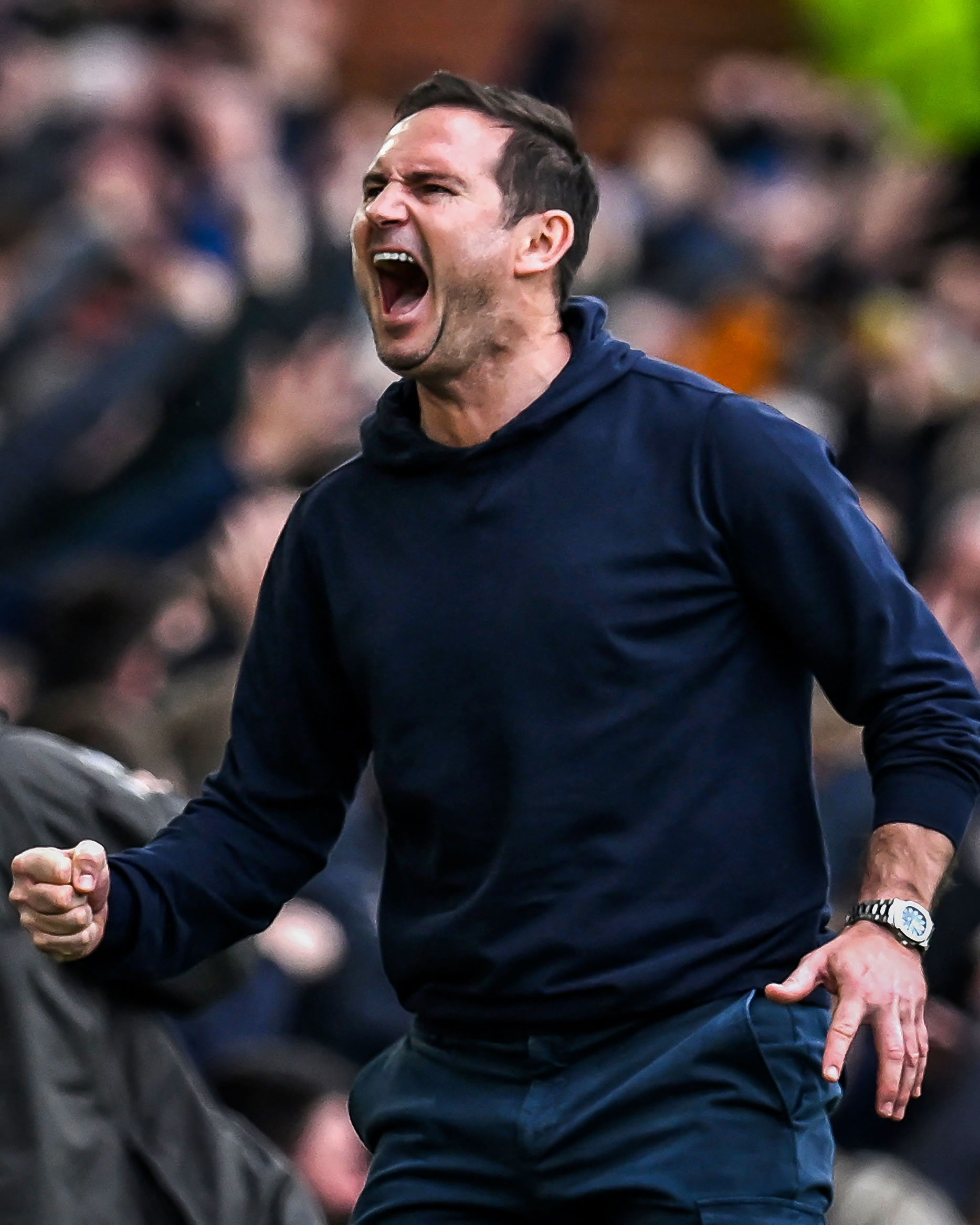 "The fans are right in the thick of it." I'm glad the players were able to realize what it means to the supporters along the journey "he stated
"They are aware of this and are aware of it. They rallied behind us, acting aggressively; this must be a difficult place to enter. Before I arrived, the results at Goodison were good, and we need to keep them up.
"We have to fight for points since we are in the relegation zone, and we have to play every game with the same attitude."
"They [the players] must demonstrate that they care." That appeals to me. They don't have to cross the line, but they do have to demonstrate that they care; the supporters want to see it. Because the scenario is clear, I prodded them a little before the game. All of our remaining games must be played at that level. That has to keep flowing in, and if it doesn't, we have to figure out what's going on."
Lampard and Everton had to wait a little longer to enjoy their victory after battling for 90 minutes, as referee Kevin Friend added seven minutes of additional time at the end of the game.
Frank Lampard said, "Seven minutes added on was a bit of a surprise!"
"They're always a squad that puts you under a lot of strain late in the game. We performed admirably. Today's man of the match was the team, the stadium, and the spectators. From the initial drive through the assistance that we require. They are should be commended."