Eden Hazard has assured Real Madrid fans that they will see the finest version of him next season during their UCL Final celebration.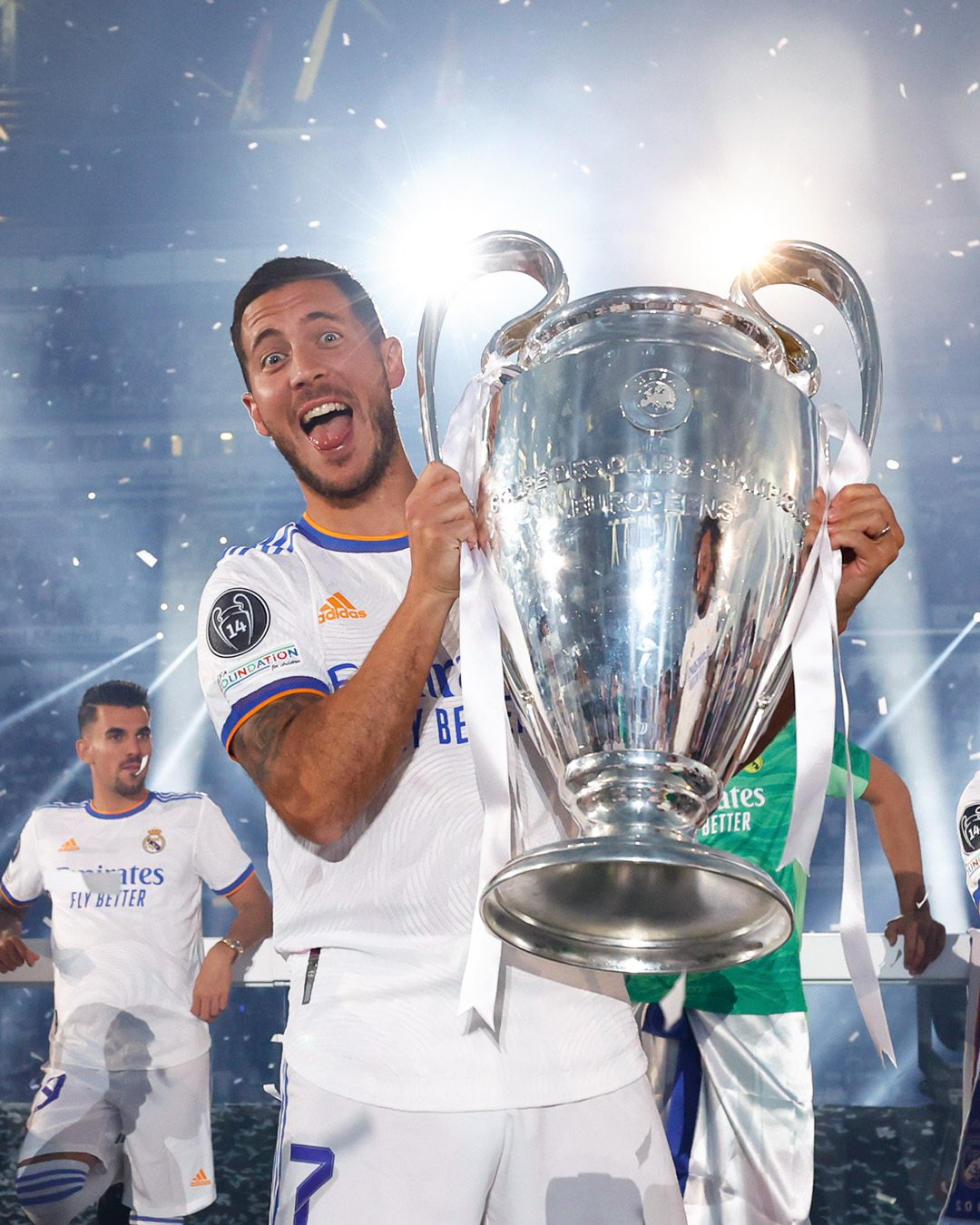 The Belgian, who joined the club in a multi-million pound deal from Chelsea in 2019, has underperformed so far in his time in Spain, with fitness worries and injury difficulties blighting his time there.
Eden Hazard was an unused replacement as Real Madrid defeated Liverpool 1-0 in the Champions League final, with Vinicius Junior scoring in the second half to give Los Blancos their 14th title.
'Madridistas, I've been here for three years with many injuries, with many problems,' Hazard said to the adoring Real Madrid fans as he took the microphone at the parade. But next year, I'm going to give it all to you'.
The former Chelsea player appeared to be having a good time at the parade, as he was photographed on the parade bus sipping from what appeared to be a beer.
Hazard's request for the microphone caught everyone off guard after Marcelo, Carlo Ancelotti, and Karim Benzema had already addressed the audience, according to Marca, a Madrid-based Spanish daily.
After he finished speaking, he was surrounded by his teammates, according to reports in Spain, indicating that he is well-liked and respected in the locker room.
Hazard was expected to leave the club this summer, according to Marca, but that is no longer the case, and the club is glad that he wants to stay in order to repay the club's faith in him.
Before Saturday's Paris final, Hazard discussed his recent ankle surgery and the medical team's opinion that delaying his return to play was the best decision.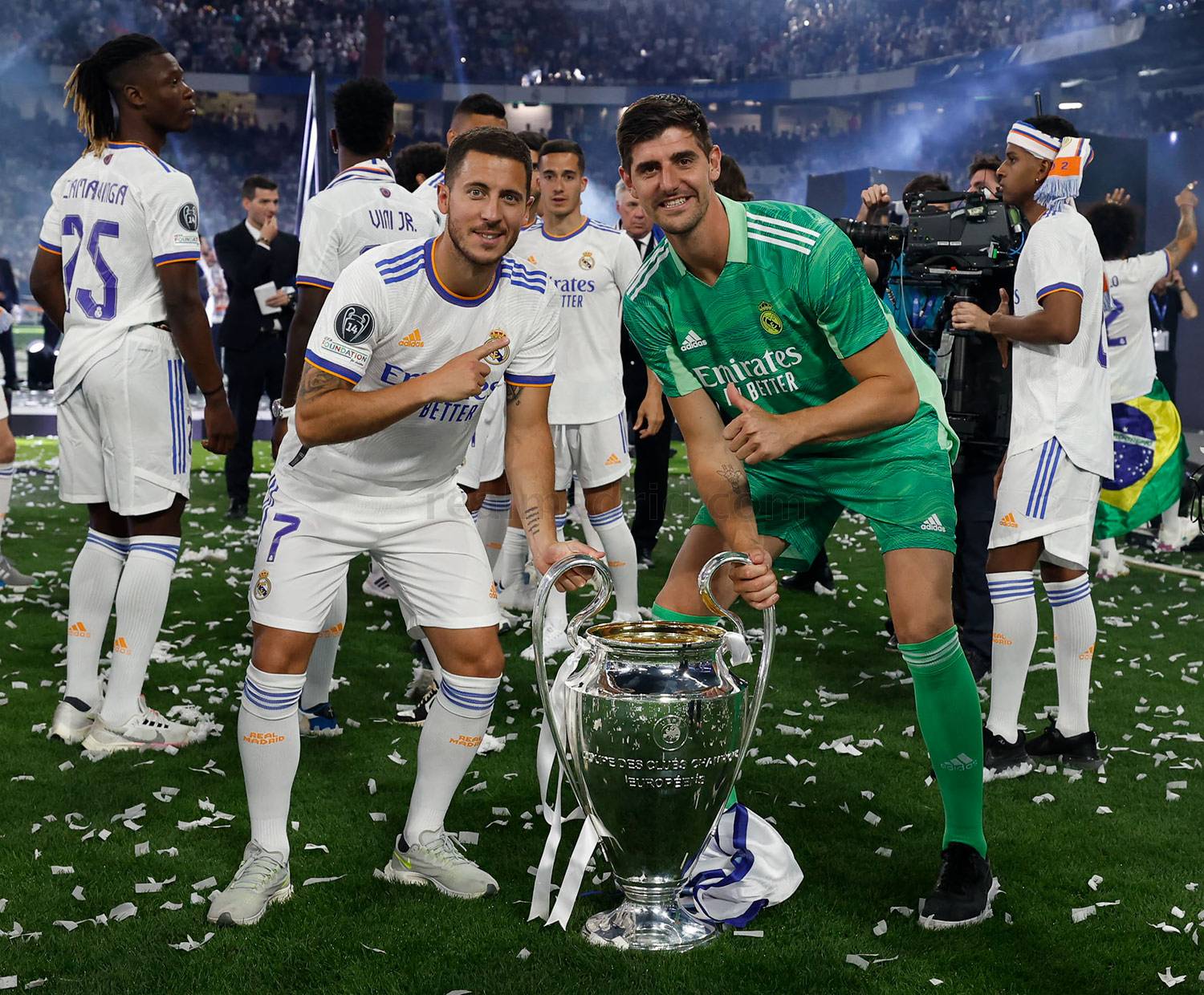 'The procedure went well,' he told Het Laatse Nieuws. 'Right now, everything is going swimmingly.'
'I didn't want to go too fast like last time. The coach understood my situation, as did the medical staff. We have worked well. Now I feel really good.
'I am ready just in time to play a part in the Champions League final. I am desperate to show everyone what I can do.'
He continued: 'The coach knows that I still have a contract until 2024. My first three seasons at Real have not gone well.
'It has always been a dream to play for Real. It still is.'
Despite missing out on the Champions League final, Hazard, the most expensive Belgian player of all time, will be hoping to make an immediate impact in the famed white shirt of Real Madrid next season.
Due to the club's failure to sign Kylian Mbappe, players like Hazard now appear to have a chance to fill the vacuum created by the Frenchman's decision to stay at Paris Saint-Germain.