Cristiano Ronaldo: During Wednesday's preseason match against Numancia, several Atletico Madrid fans made their views known regarding the rumored transfer of the Portuguese international.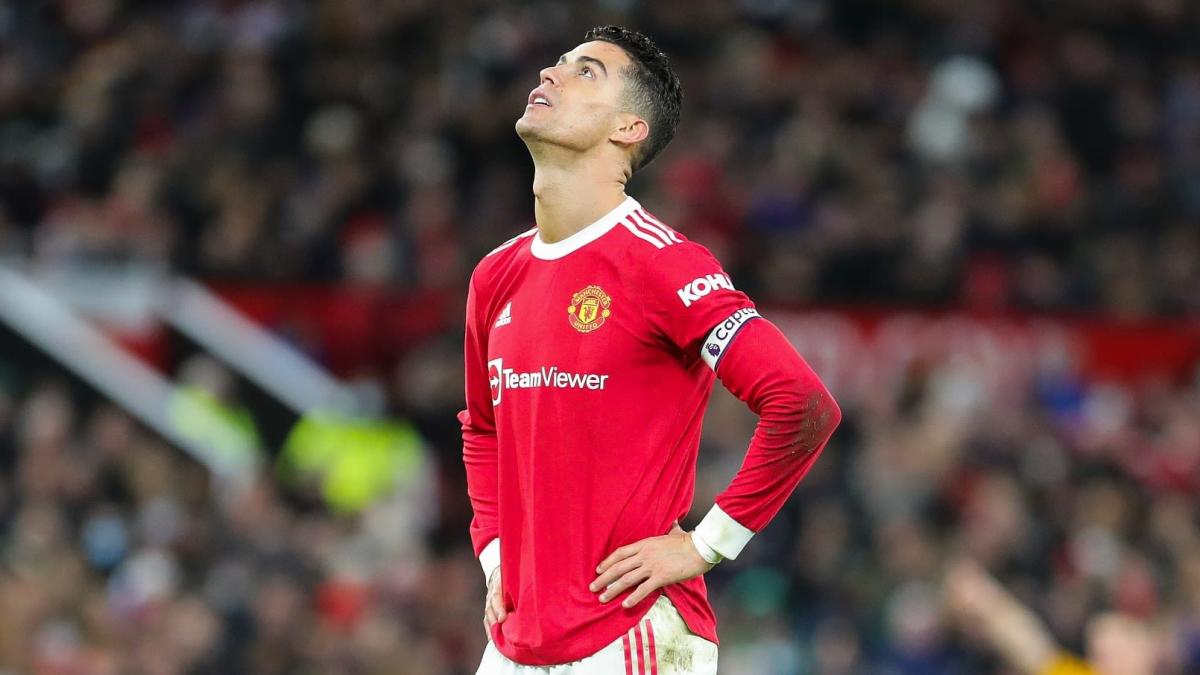 To play Champions League football in 2022–2023, Ronaldo has informed Manchester United that he wants to leave, and a return to Madrid with Atletico would meet his needs.
Though Atletico Madrid have officially described the possibility of signing Ronaldo as "practically impossible", Atletico's followers have already expressed their unhappiness about the possibility of having Ronaldo on their team.
Could Cristiano Ronaldo join Atletico?
The Portuguese star, who missed Man United's pre-season tour of Australia and Thailand, wants to quit the club.
The question is which team would be able to sign him and meet all of the requirements, including money, Champions League eligibility, desire to sign a star in his late 30s, and fan reaction.
The five-time Ballon d'Or winner has also been linked with Chelsea and Bayern Munich, neither club seems interested in signing him. Hence, at this point, no one is sure what the future holds for Ronaldo.
How have Atletico's fans responded to Ronaldo rumours?
When Atletico Madrid played against Numancia in a pre-season friendly, the phrase "CR7 not welcome" was displayed on a banner.
The 37-year-old played for the local rivals of Atletico for nine seasons, scoring for Real Madrid against the Rojoblancos in the 2014 Champions League final.
The International Union of Fan Clubs for Atletico (Union Internacional de Penas Atletico de Madrid) has also issued a statement expressing concern should the Ronaldo rumors prove to be accurate.
"In light of the potential signing of Cristiano Ronaldo, if it is more than just an unfounded rumor, we declare our unequivocal rejection of his potential joining of our club," the statement read.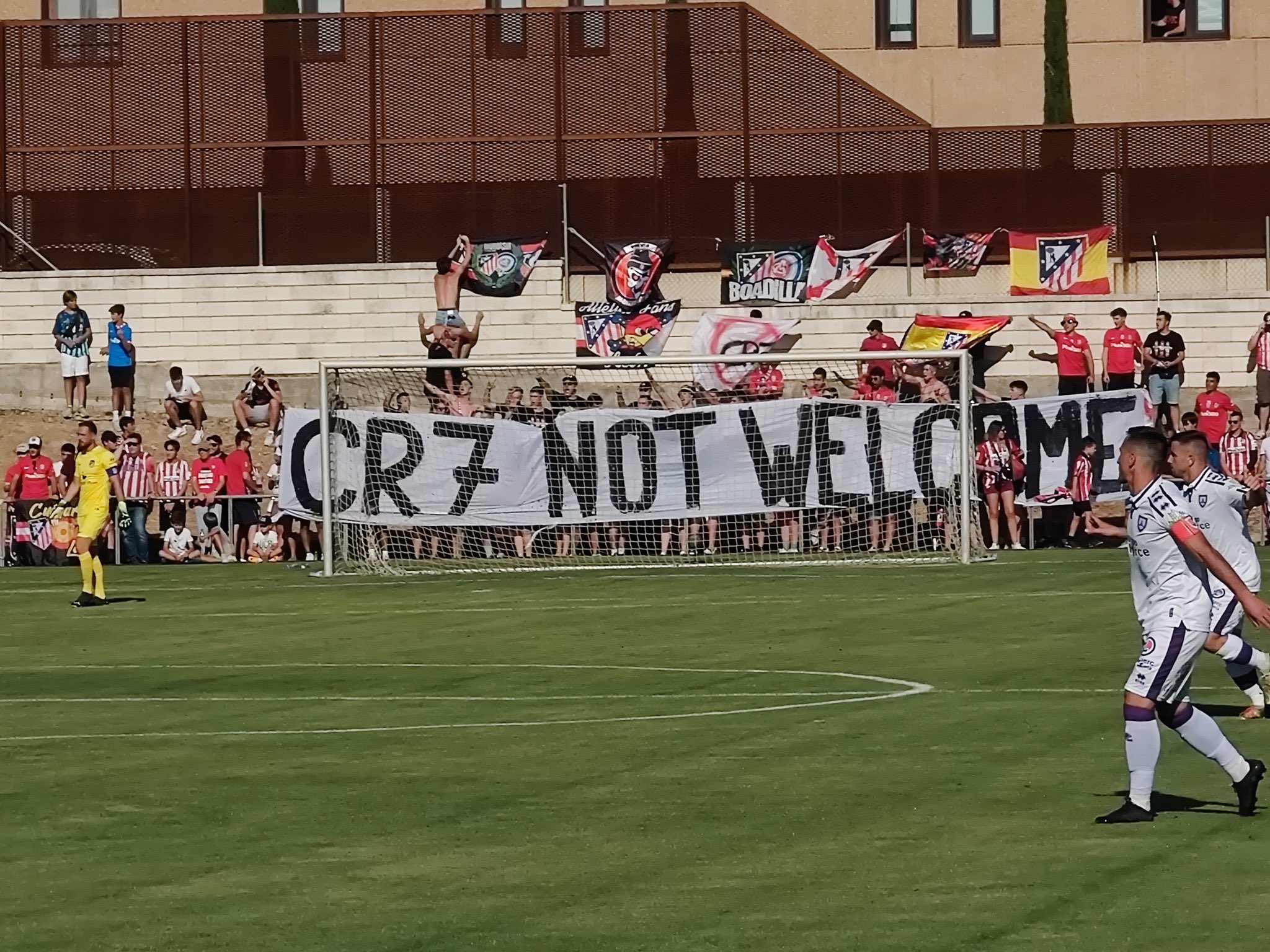 "The athlete in question is the antithesis of the traits that define our Atleti, including the work, charity, modesty, and humility of those who seek to uphold our ideals.
"We wouldn't sign Cristiano Ronaldo even in the improbable hypothetical scenario that he could guarantee us a trophy because he is a player in steep decline like himself. Unfortunately for him, he cannot feel a part of our Atletico spirit, and as a result, he will never be able to win our love or respect.
"As a result, we request the club to reject his potential signing, if it has ever been thought about".
Why does Atletico Madrid's fans hate Ronaldo?
Atletico Madrid suffered a great deal of harm when Cristiano Ronaldo was a Real Madrid player for so many years. He plays football incredibly well. He consistently scores goals for every squad he plays for.
The farther he is from Atletico, the better for most Spanish clubs. "We're obviously happier that he's left La Liga and Spain", a statement from a group of Atletico Madrid fans read.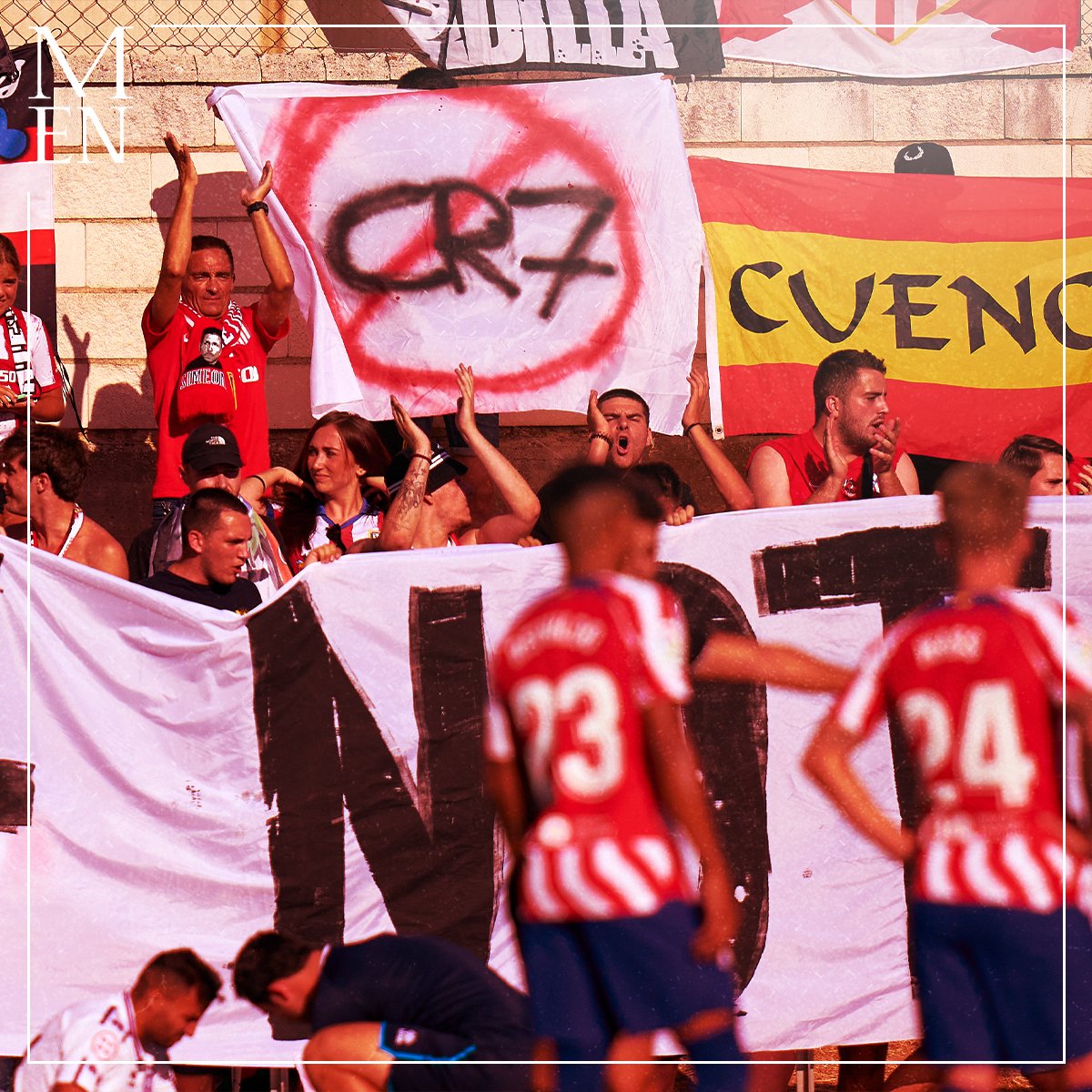 Most Atletico fans found the penalty shootout loss in the 2016 UEFA Champions League final in Milan to be the most difficult to take. Over the course of 120 minutes, Atletico Madrid was in control and regretted Antoine Griezmann's missed penalty in the final period of regulation before Ronaldo stole the show.
Despite switching teams from Real Madrid to Juventus, Ronaldo's single-handedly prevented Atletico Madrid from winning two Champions League trophies.
In addition, Ronaldo is the only player to ever score a hat-trick against legendary goalie Oblak.