Bukayo Saka has been voted Arsenal Player of the Season for the 2012/13 season, becoming the first player to do so consecutively after Thierry Henry.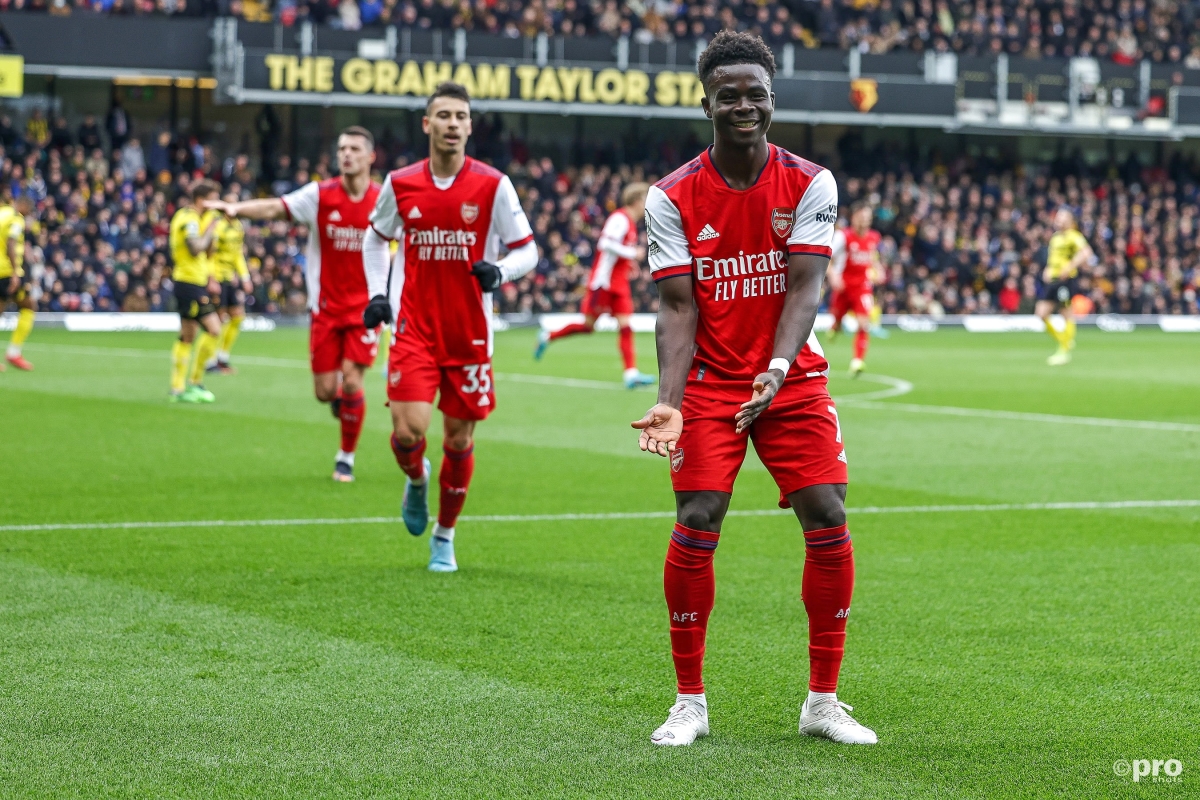 Bukayo Saka had the best season of his career in the 2021-2022 season, missing only one Premier League game while scoring 11 goals and assisting on seven occasions.
Despite competition from Martin Odegaard and Emile Smith Rowe, the 20-year-old won the award in the end, receiving 58 percent of the supporters' vote.
Recall that Saka also won the 2020/21 edition of the award, making him only the 11th player to do it on multiple occasions. However, he is still a long way off Henry's four-award haul. Note that Liam Brady and Tony Adams won the award thrice respectively.
Arsenal is understandably eager to sign Saka to a long-term contract. The forward's current contract will expire in 2024, with Arsenal having the option to extend it for another year.
We understand that, despite Arsenal's desire to begin contract talks this summer, Saka is not in a hurry to make a decision about his future.
The club has already informed the England international that they intend to activate his one-year contract extension, and negotiations are anticipated to continue into the coming season if a deal is not reached.
He has won an FA Cup and an FA Community Shield with Arsenal, establishing himself as one of the club's most prolific and prominent players.
Saka's awareness is one of his strongest assets; he is skilled at making split-second decisions based on a constant scan of his surroundings and what he sees opponents do in his peripheral vision. That, along with his acceleration, may be lethal. However, Saka still has a lot of work to do in terms of helping his team in defense.
How much does Arsenal's Bukayo Saka earn?
Arsenal F.C. signed Bukayo Saka to a 4 year/£6,240,000 contract, with an annual average salary of £1,560,000. Saka is paid a basic salary of £1,560,000 in 2022, with a cap hit of £1,560,000.