Antonio Rudiger has confirmed that the sanctions imposed on Chelsea were not the basis for his decision not to renew his contract.
After the Blues' FA Cup final defeat at Wembley, the defender spoke about his future, with a move to Los Blancos looming.
The Blues were defeated by Liverpool in the FA Cup final, losing on penalties after Cesar Azpilicueta and Mason Mount both missed penalties.
With a free transfer to Real Madrid looming, the Germany international spoke after the game about his impending departure and how he has cherished his five years at Stamford Bridge.
What did Antonio Rudiger say about his future?
"I don't want to go too deep into things. There was a possibility, but sanctions were not the issue" Rudiger explained to reporters.
The Germany international went on to say how much he has liked his time in west London: "It's been five years, with the usual ups and downs. There were many nice aspects, which makes me even more unhappy because I had hoped for a different outcome [a cup victory].
"It concerns both parties. Chelsea have been great to me and I have been great for Chelsea. Both my family and I am quite grateful. Here, I became a man. My children were born and raised here. London, and especially Chelsea, will always be special to me."
What did Rudiger have to say about the FA Cup final loss?
Chelsea has now lost five consecutive domestic finals, the latest two on penalties against Liverpool.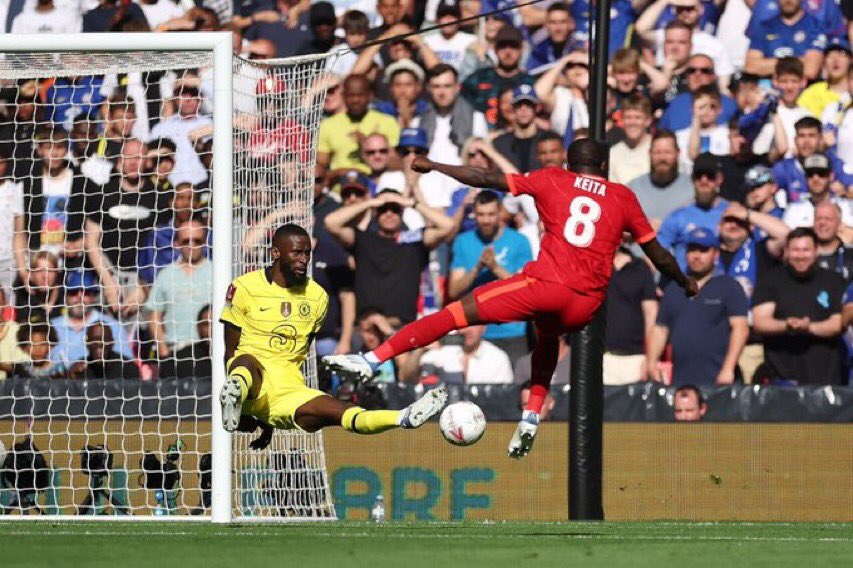 "I think it was a good game just like the Carabao Cup final. We had opportunities, and they had opportunities. But, in the end, we all know that penalties are always a game of chance, and we lost.
"At the end of the day it's about winning, it's not about next season. Today was the game, and it was up for grabs. We didn't [win], unfortunately.
"It's always difficult to say whether we are lucky or unlucky. Personally, I've lost the FA Cup final for the third time, so you can't always say "unlucky, unlucky, unlucky."
"It's a difficult one to take for myself. These are the kinds of queries for which we have no answers. I'm not sure how to respond."
Chelsea's contract with Antonio Rudiger
According to sources, Chelsea's £230,000-a-week contract offer to Antonio Rudiger was rejected prior to owner Roman Abramovich's permission. According to reports, the 29-year-old will depart Chelsea at the conclusion of the season when his current contract expires, completing a five-year tenure in the city.
Real Madrid has signed Rudiger
Toni Rüdiger and Real Madrid have agreed to a four-year contract that will last until June 2026. #RealMadrid Before signing the contracts, it's a matter of finalizing the details.
Even if Toni signs in May, there will be no official announcement before the end of the season.