Alvaro Morata will be sent back to Atletico Madrid once his loan at Juventus expires on Thursday, according to the Serie A club.
The two teams were unable to reach an agreement that would have allowed the forward from Spain to continue in Italy longer, thus he will leave Turin this summer.
"Alvaro Morata's journey with Juventus has come to an end," according to a statement from the Italian team.
The Spanish forward, on loan from Atletico Madrid over the last two seasons, leaves the Bianconeri for the second time and returns to the ranks of the Colchoneros.
After being loaned out to Juve by Atletico in 2020, Morata was on his second stint there, winning the Italian Cup and tallying 32 goals across all competitions.
He previously represented the team from 2014 to 2016, during which time he won two league and cup doubles and advanced to the Champions League final in 2015.
The 29-year-old expressed his desire to remain in Turin and expressed his happiness at Juventus.
"Having the chance to wear this shirt is one of the best things that ever happened to me," Morata said in a farewell message on Instagram.
According to the agreement reached with Atletico, Juventus needed to pay 35 million euros to complete Morata's transfer. However, Italian media reported that he may still be able to return if the Spanish team drops its asking price this summer.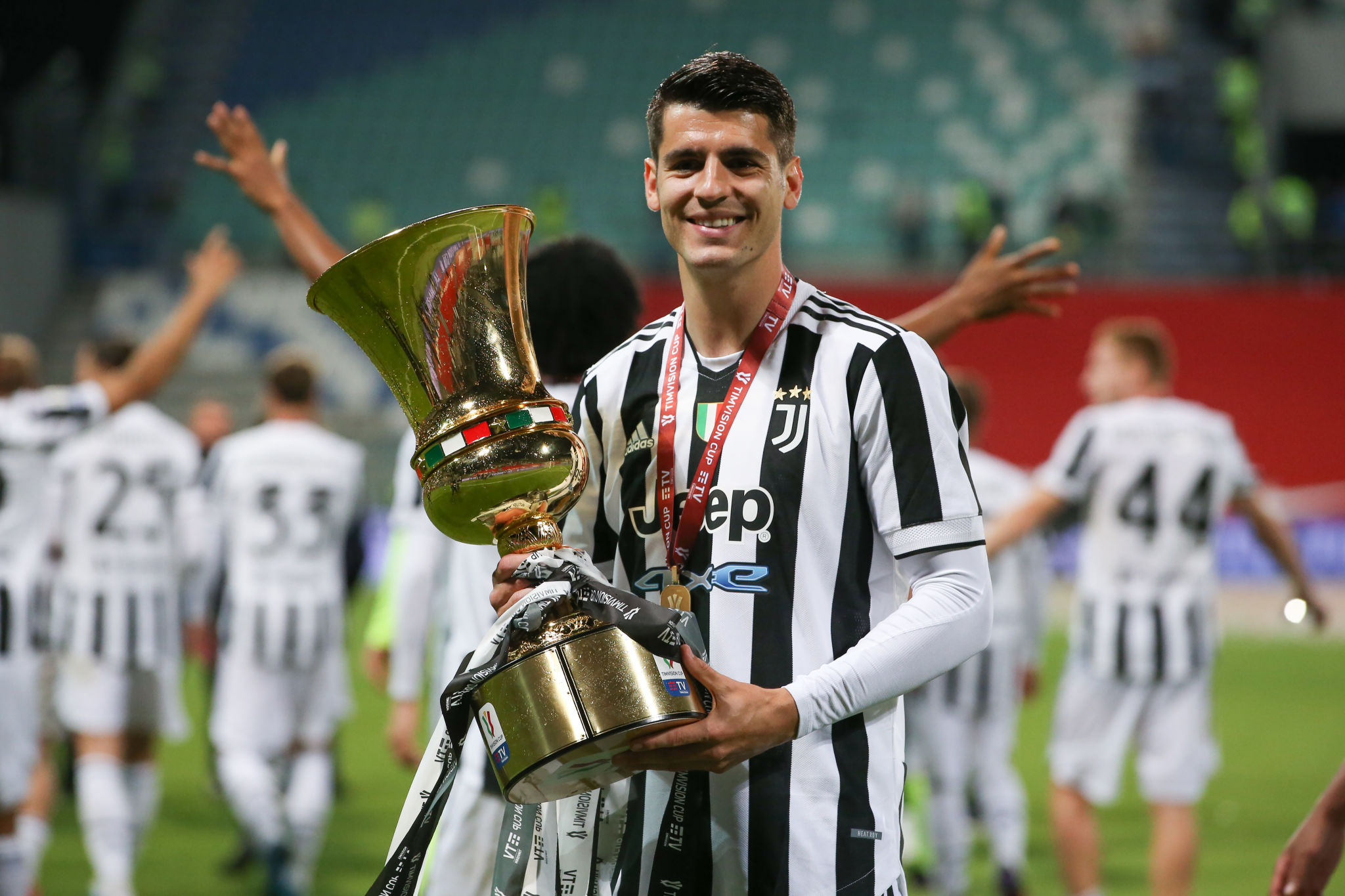 Additionally, Paulo Dybala and Federico Bernadeschi, whose contracts end on Thursday, have officially left Juventus.
The club's CEO, Maurizio Arrivabene, said in March that the contract of Argentina striker Paulo Dybala will not be renewed. Dybala was then expected to join bitter rivals Inter Milan.
Alvaro Morata
Alvaro Morata, who is now ranked fourth among players with the highest total transfer prices worldwide, is one of those players, as we previously reported that clubs have spent a fortune on so far in his career.
Morata, one of the best football nomads, has already switched four times between some of the biggest clubs in Europe.
Two years after selling the striker to Juventus for £15.8 million after he graduated from their academy, Real Madrid utilized their buy-back clause.
He had a miserable spell at Chelsea before agreeing to a £58 million move return to Spain with Atletico Madrid in 2020.
The short-term loan agreement for the 28-year-old was extended to June 2022 when he was at Juventus for the 2020–21 season.
Morata was also linked to Arsenal but with the developments on the signings of Gabriel Jesus from Manchester City, the deal may not go through again.