Paul Scholes has advised his former club to settle for eighth place in the Premier League and give possible new manager Erik ten Hag time to rebuild.
With a 4-0 loss to leaders Liverpool at Anfield on Tuesday, the Red Devils suffered yet another huge setback in their bid to finish in the Premier League's top four.
Jurgen Klopp's team controlled from the start, with Luis Diaz, Sadio Mane, and Mohamed Salah scoring twice to secure a comfortable win.
United are now sixth in the league rankings with only five games remaining in the season, with fourth and fifth place Tottenham and Arsenal all having games in hand.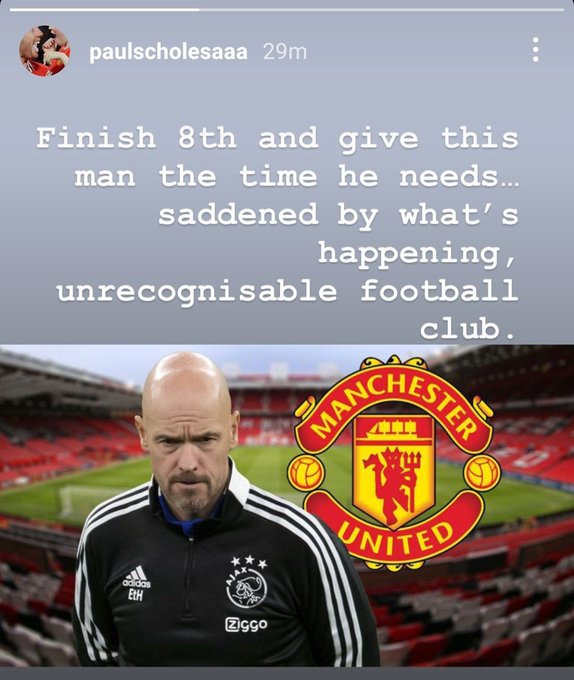 West Ham and Wolves are two and five points behind in seventh and eighth place, respectively, as they enter the closing stretch of the season.
His old club now appears to be on the verge of missing out on the Champions League, but they remain in contention for the Europa League, despite the fact that the club appears to be on the verge of undergoing a big summer revamp in either case.
Erik ten Hag, the manager of Ajax, is expected to be the first change at Old Trafford, as he gets closer to replacing interim leader Ralf Rangnick at the end of the season.
Paul Scholes, on the other hand, took to Instagram to implore his old team to forget about Europe, in yet another stinging statement from the ex-midfielder, and give ten Hag the time he needs to get United back on track.
'Finish 8th and give this man the time he needs… heartbroken by what's occurring, unrecognizable football club,' he wrote to his followers.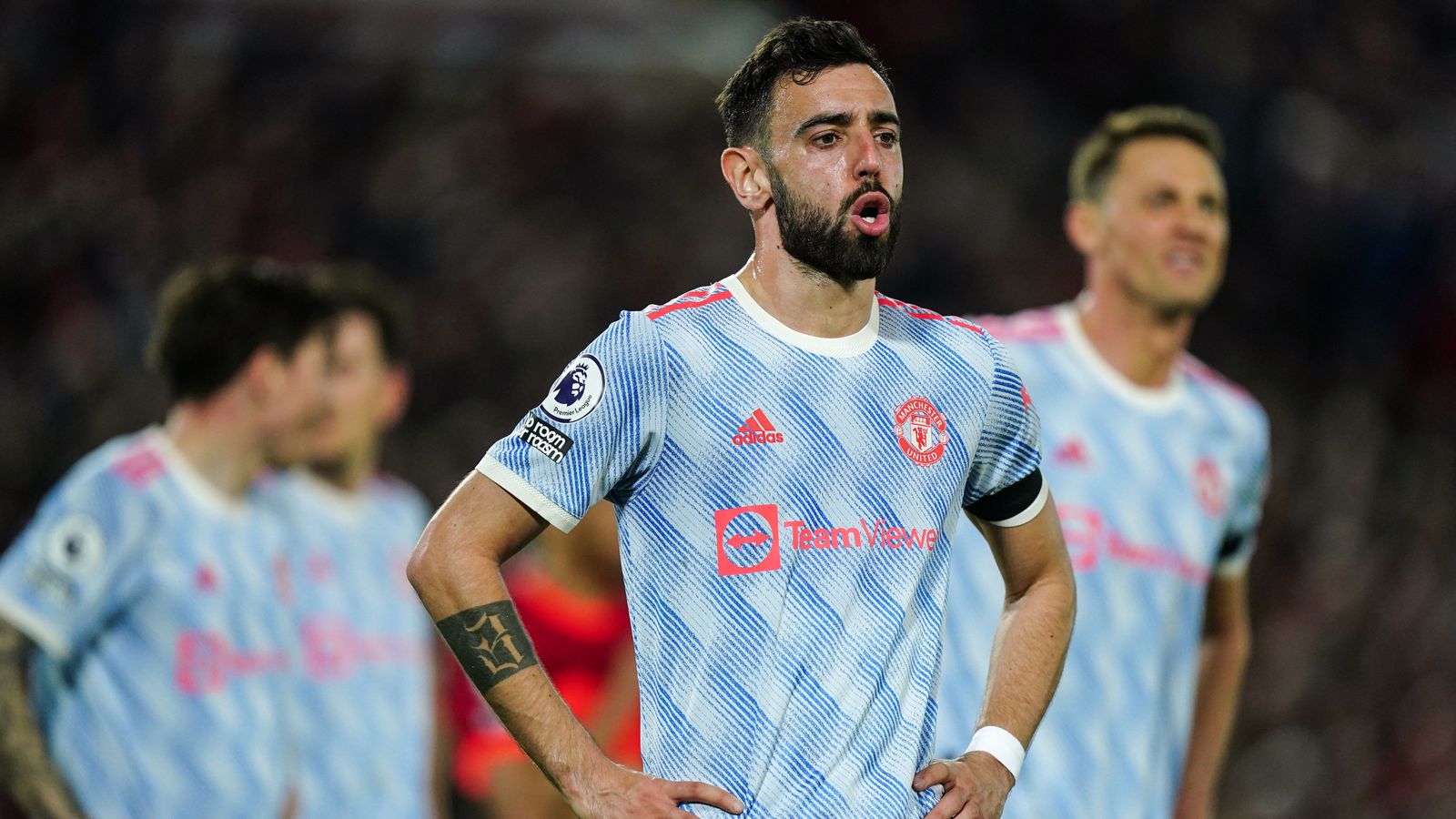 Scholes' comment came after he said on Premier League Productions that United was "disgusting to watch" after they were beaten by Liverpool for the second game this season.
They were defeated 5-0 at Old Trafford, giving the Reds a 9-0 record against United in both meetings this season.
'I've lost a little bit of hatred towards it (United's dismal season), now I'm saddened, it's not fun to watch,' he remarked.
'I'd like to see them put in at least a little effort because it appears to be the last place they want to go.'
'They want their season to end, they want it to be finished, they want to go on, but there's nowhere to hide.' You can't behave like that at Anfield.
'Those supporters have come a long way, and it's revolting to witness.' But that is where the club is right now.
'They have to put in a little bit of effort only for the supporters who are coming to the stadium.'
The defeat is the latest in a string of bad luck for the team, which finished second in the Premier League the previous season.