Mike Ashley, the former owner of Newcastle United, is suing Amanda Staveley for £10 million, claiming she broke the conditions of a loan deal that stated she couldn't publicly criticize him.
In October, Mike Ashley sold Newcastle to a Saudi-led consortium for £300 million, making Staveley a part-owner and ending his 14-year connection with the club.
Ashley is requesting an immediate repayment of the debt, plus interest, according to documents filed with the High Court. The cash was made to help enable the sale of the club.
SEE ALSO
As Staveley's guarantor, Mehrdad Ghodoussi, another Newcastle co-owner, is being sued as a co-defendant.
According to a spokeswoman, Staveley and Ghodoussi are "quite confident of successfully fighting the claim in full," and the action will "not distract" them from their transfer business before the January deadline.
One of the requirements of the financing, according to Ashley's legal team, was that Staveley would not publicly criticize Ashley's tenure after the purchase was completed.
Ashley outlines eight instances in which the stipulation was broken. The legal case was initiated when Ashley's legal team requested that the £10 million be repaid on November 17, 2021, but it was not paid.
Response from a spokesman for Staveley in its entiretyAccording to a spokeswoman representing Staveley and Ghodoussi, "Mike Ashley's firm has filed legal action against Amanda Staveley and Mehrdad Ghodoussi.
The claim is linked to the purchase of NUFC."Ms. Staveley and Mr. Ghodoussi have no plans to comment on the specifics of the case, but they are confident in their ability to effectively defend the claim in its entirety."
Ms. Staveley and Mr. Ghodoussi will not be distracted from their hard work at Newcastle United, especially as they focus on the chances and deadlines given by the January transfer window."
Who is Mike Ashley?
Michael Ashley is the founder and CEO of Sports Direct, the largest athletic goods store in the United Kingdom.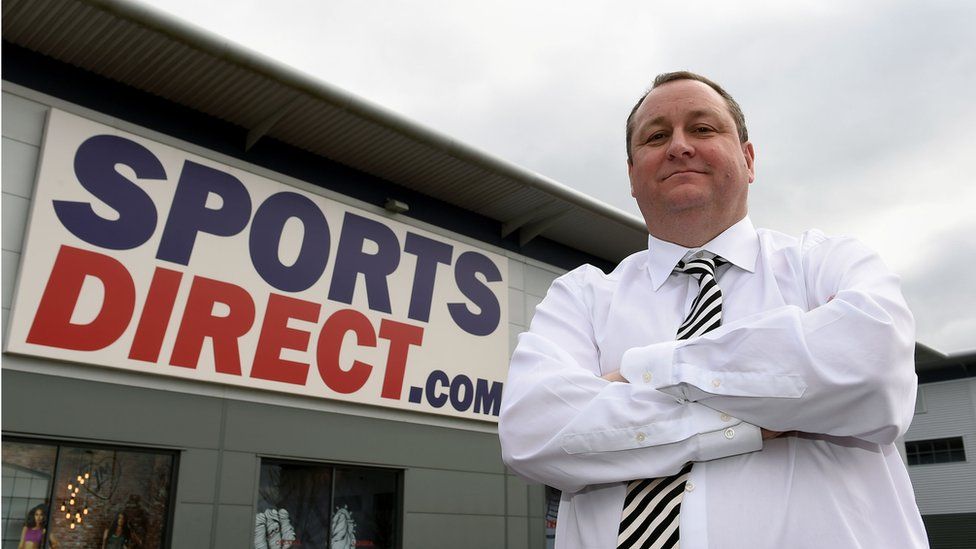 Ashley founded Sports Direct when he was 18 years old, and the company today has over 800 locations.
He's bought scores of businesses, including Everlast, a boxing glove manufacturer, Lillywhites, a Wimbledon supplier, and House of Fraser, a department store.
Ashley made $1.8 billion from the IPO when the company went public in 2007. In the same year, he purchased Newcastle United, a well-known soccer team.
He tried to sell the team a year later, citing significant indebtedness as the reason. He's still looking for a way to get rid of Newcastle.
How did Mike Ashley make his money?
Ashley launched Sports Direct when he was just 18 years old, and it has since grown to become the UK's largest sports goods company.
Ashley has bought additional companies throughout the years, including Everlast, a boxing equipment company, and House of Fraser, a department store.
What companies does Mike Ashley own?
In 2004, Mr Ashley purchased Carlton, Dunlop, Slazenger, and Karrimor, followed by a seven-year shopping binge that included Campri, No Fear, Kangol, and Firetrap, among others.
During this period, he also purchased Newcastle United Football Club, which he has since used to promote Sports Direct.
How much did Mike Ashley make Newcastle sale?
Mike Ashley celebrated the sale of Newcastle United for £305 million by drinking for five hours and tipping a barmaid £5.
On Thursday, the Sports Direct boss celebrated the end of his much-maligned 14-year rule at St James' Park by hitting the town after collecting the astronomical fee.
What did Mike Ashley buy Newcastle for?
Newcastle United was purchased for £134 million by Mike Ashley in May 2007 from Freddy Shepherd and Sir John Hall.
He didn't do any research on the club and had no idea it was £100 million in debt. The retail entrepreneur expanding out into the realm of football team ownership was a shocking decision at the time.
Who is Amanda Staveley?
AMANDA Staveley is a British businesswoman who played a crucial part in the purchase of Newcastle United by a Saudi-Arabia consortium. Staveley has ties to the Middle East and was engaged in the purchase of Manchester City as well as a substantial investment in Barclays Bank.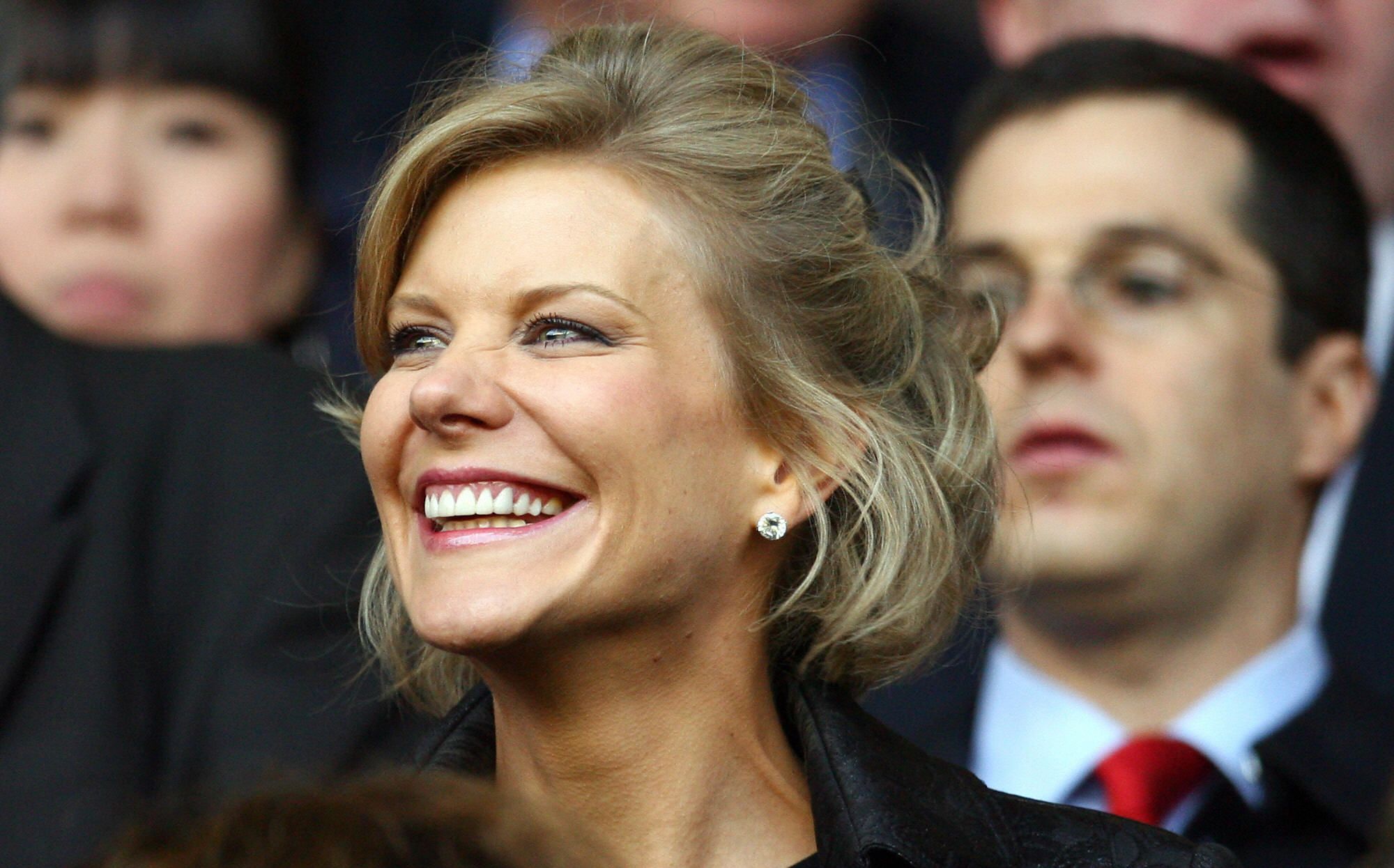 Why is Amanda Staveley rich?
AMANDA STAVELEY is part of a group that has purchased Newcastle United, more than a year after the initial offer. The successful businesswomen's coalition was purchased for £300 million at a bargain price.
Where did Amanda Staveley get her money from?
The Saudi Arabian Public Investment Fund (PIF) provided the majority of the funds and now owns 80% of the club, with the remaining 20% split equally between the Reuben brothers, who were named the second richest family in the UK last year, and English businesswoman Amanda Staveley, PCP's chief executive.
The deal was said to have earned Staveley's company a commission of £110 million, representing a profit of £40 million, when PCP Capital Partners acted for Sheikh Mansour in 2008 when he invested £3.5 billion in Barclay's Bank to control 165 of the bank.
What is Amanda Staveley's role at Newcastle United?
Amanda Staveley has been appointed to the Newcastle board of directors.
Since the first proposal was lodged in 2017, Staveley has been a part of the bid to purchase the Premier League team.
What percentage of Newcastle United does Amanda Staveley own?
Newcastle United Football Club is owned by Amanda Staveley, who owns 10% of the club.
Staveley received a 10% stake in Newcastle United after the £300 million acquisition was completed this month.
Reuben Brothers also bought a 10% stake in the club, with the Saudi Public Investment Fund owning the remaining 80%.