Lius Diaz Completes Move to Liverpool with pictures of him signing the contract and holding the Red's jersey, this may have consequence on Mo Salah's contract talk which has been handballed by Liverpool.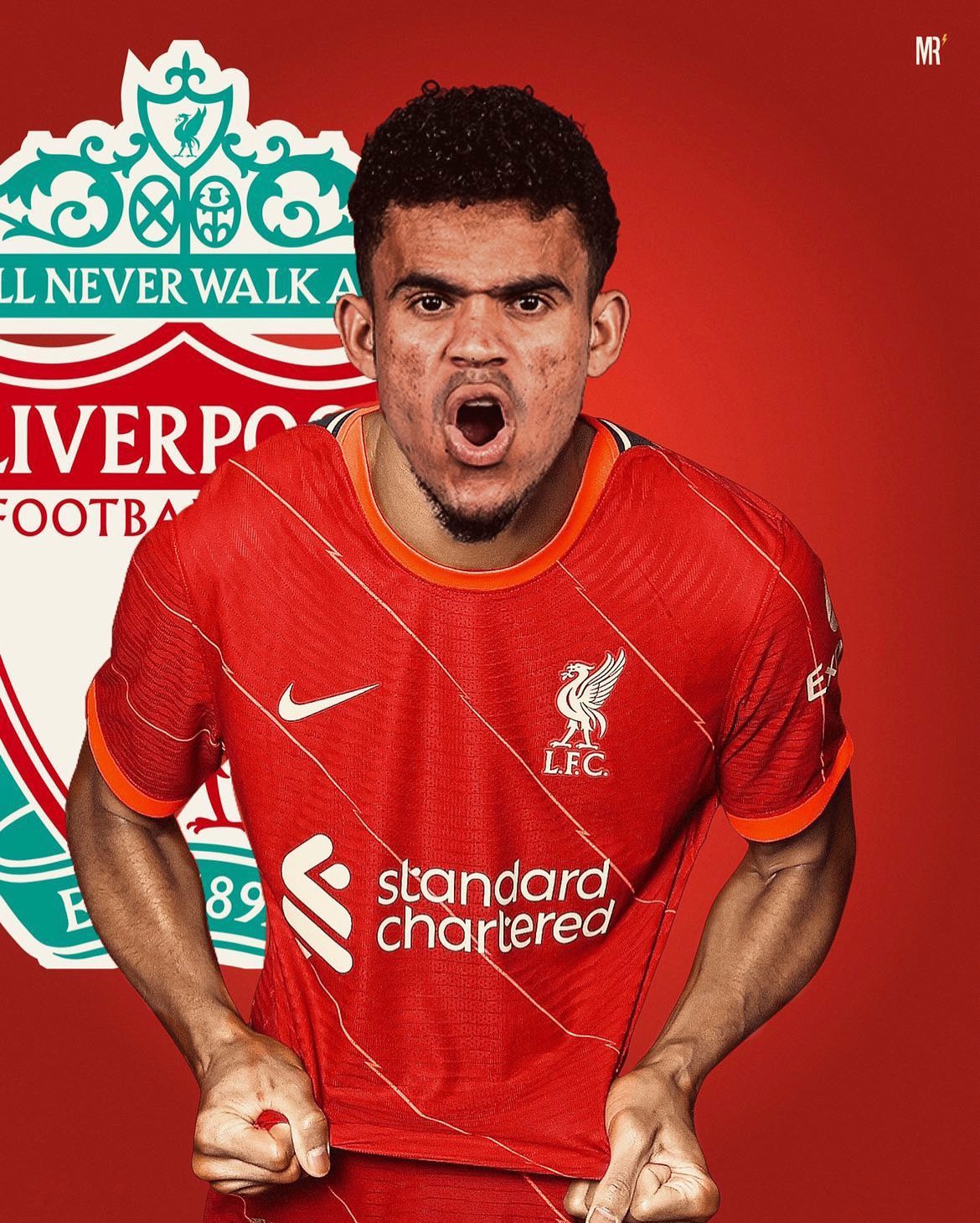 Liverpool is nearing the end of their transfer window as they look to add Luis Diaz to their attacking line. With Diaz currently on foreign service, a crew was dispatched to South America to undertake the 25-year-medical. old's The first stage of Diaz's medical, according to Fabrizio Romano, has now been finished.
Diaz will complete a £37.5 million transfer after all the finishing touches are put, with a further £12.5 million set aside for add-ons down the road. Diaz has agreed to a five-and-a-half-year contract that will last until 2027.
SEE ALSO
According to reports, Liverpool acted six months ahead of schedule after receiving interest from Tottenham and Manchester United this month. Diaz had been Jurgen Klopp's top summer goal, and it was up to new Reds transfer boss Julian Ward to seal a deal as soon as possible.
Ward appears to have been a success, and the first photos of Diaz dressed in Liverpool gear have surfaced on Twitter.
Diaz was photographed wearing Liverpool's training jersey while clutching this season's shirt, according to Colombian journalist Pipe Sierra.
While Diaz's expected arrival has yet to be announced, it will provide even more firepower to Klopp's deadly front line.
With Roberto Firmino, Sadio Mane, and Mohamed Salah all out of contract in the next 18 months, it appears to be sound business on numerous levels.
Salah, in particular, is thought to be eager to sign a new contract with Liverpool. This season, the Egyptian has looked better than ever, yet his alleged £400,000-per-week salary demands have owners FSG thinking.
Mo Salah is being 'hardballed' by Liverpool
According to the Mirror, Diaz's possible arrival shows that Liverpool would not give in to Salah's demands.
Liverpool will 'continue to play hardball with Mo Salah,' according to the Mirror.
Diaz is a right-footed player who like to attack from the left flank. As a result, he could be considered Sadio Mane's long-term replacement.
As a result, some speculate that Mane, rather than Salah, will be released after his current contract expires.
Why didn't Tottenham's Luis Diaz deal fall through?
Meanwhile, a source claims there is an intriguing reason why Luis Diaz is on his way to Liverpool rather than Tottenham.
According to Sport Witness, who cites the Portuguese newspaper Record, Diaz will team up with Jurgen Klopp rather than Antonio Conte.
They claim that the presence of well-known agent Jorge Mendes produced issues, including 'friction' with another representative.
Mendes suggested that Paratici fly Diaz in from Porto. However, the Portuguese club had already given Raul Costa, the goalscorer's agent, the'mandate' to conclude a transaction.
This meant that any transfer to Tottenham would have seen the agency fee, which was worth 10%, doubled.
Because Liverpool had not reached an agreement with Mendes, their offer was simpler, allowing it to be processed faster.