FC Barcelona finally signed Jules Kounde from Sevilla, and the Frenchman claimed it was manager Xavi Hernandez who made the difference in his decision to play at the Camp Nou rather than Stamford Bridge.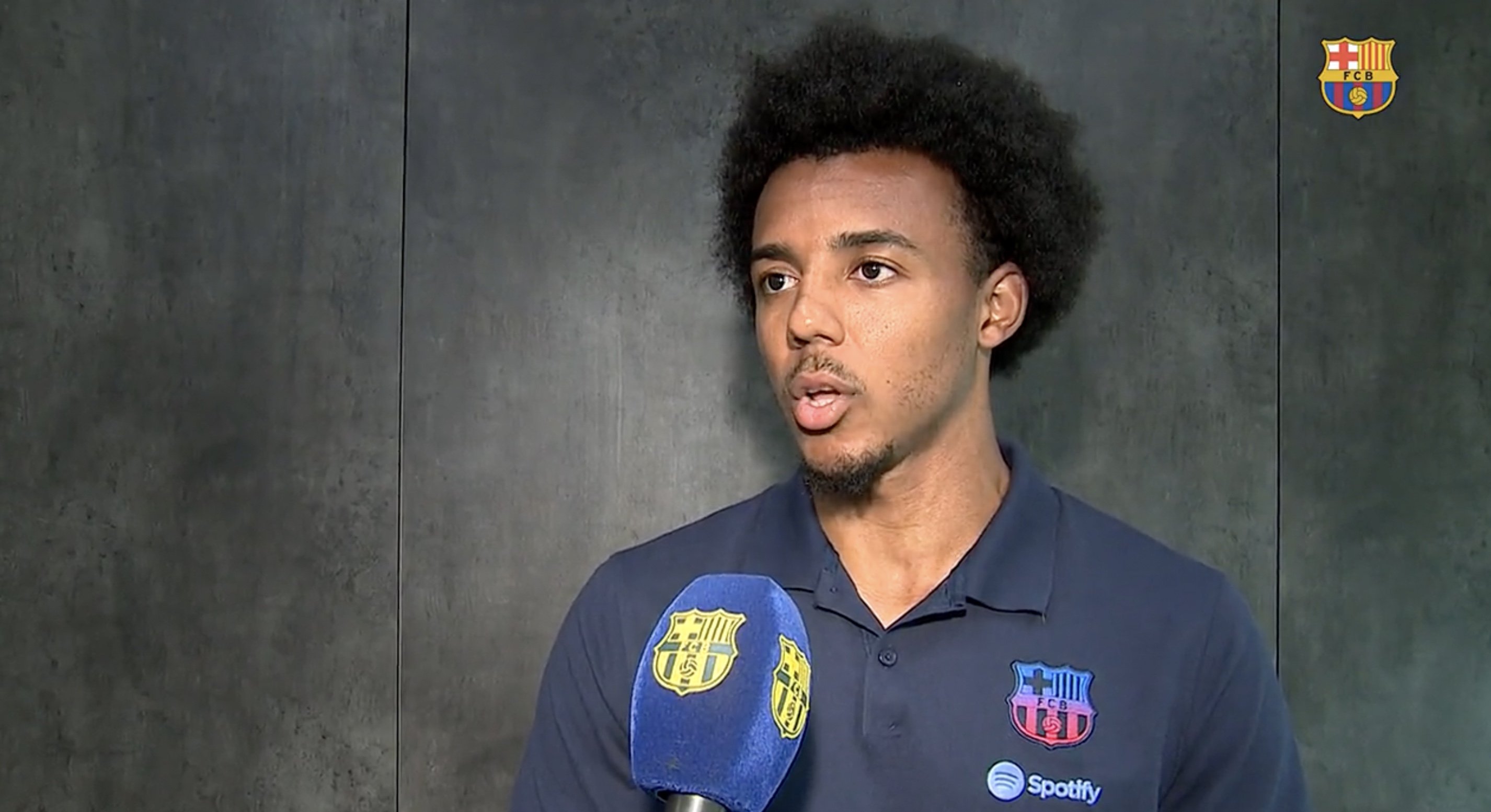 The defender has been sought after by Chelsea for a year, and it initially appeared like the Premier League club had secured his services this summer until Barca snatched the deal in the last minute.
Kounde had appeared eager to move to west London, but he ended up with the Catalan giants, and he attributed his controversial decision, at least in part, to the club's midfield legend turned coach, Xavi.
'The coach, Xavi, is one of the big reasons why I am here, too,' said the 23-year-old French defender. ' I spoke with him several times. The way he spoke was captivating.'
'We had some good conversations and we see football in the same way. Now it's a question of coming into the team, settling in, and giving my all to have as many minutes as possible and an important role in the side.'
Barcelona overcame their financial issues to give Kounde a five-year contract and paid Sevilla €55 million (£46 million) for the deal.
The France international has long desired a transfer to a bigger club than Sevilla, and now that he has earned it, he is eager to commence the new journey.
'I am very proud and grateful for this opportunity,' he said. 'I am excited because I am joining a great club with a great team.'
'I am looking forward to getting going with the team and giving my best. Sevilla are a great club as well, of course, but Barca represent the next step in my career at every level.
'I want to compete in all competitions and try to win as much as possible, that is why I am here.'
Jules Kounde
Jules Olivier Kounde, a center-back for La Liga Club Barcelona and the France national team, was born on November 12, 1998, in France.
On January 7, 2018, Koundé made his first appearance for Bordeaux's first team against US Granville in the round of 64 of the Coupe de France.
He played the entire 90 minutes of regulation time and the entire 30 minutes of extra time. On January 13, 2018, he began for Bordeaux in a 1-0 victory away from home over Troyes in Ligue 1.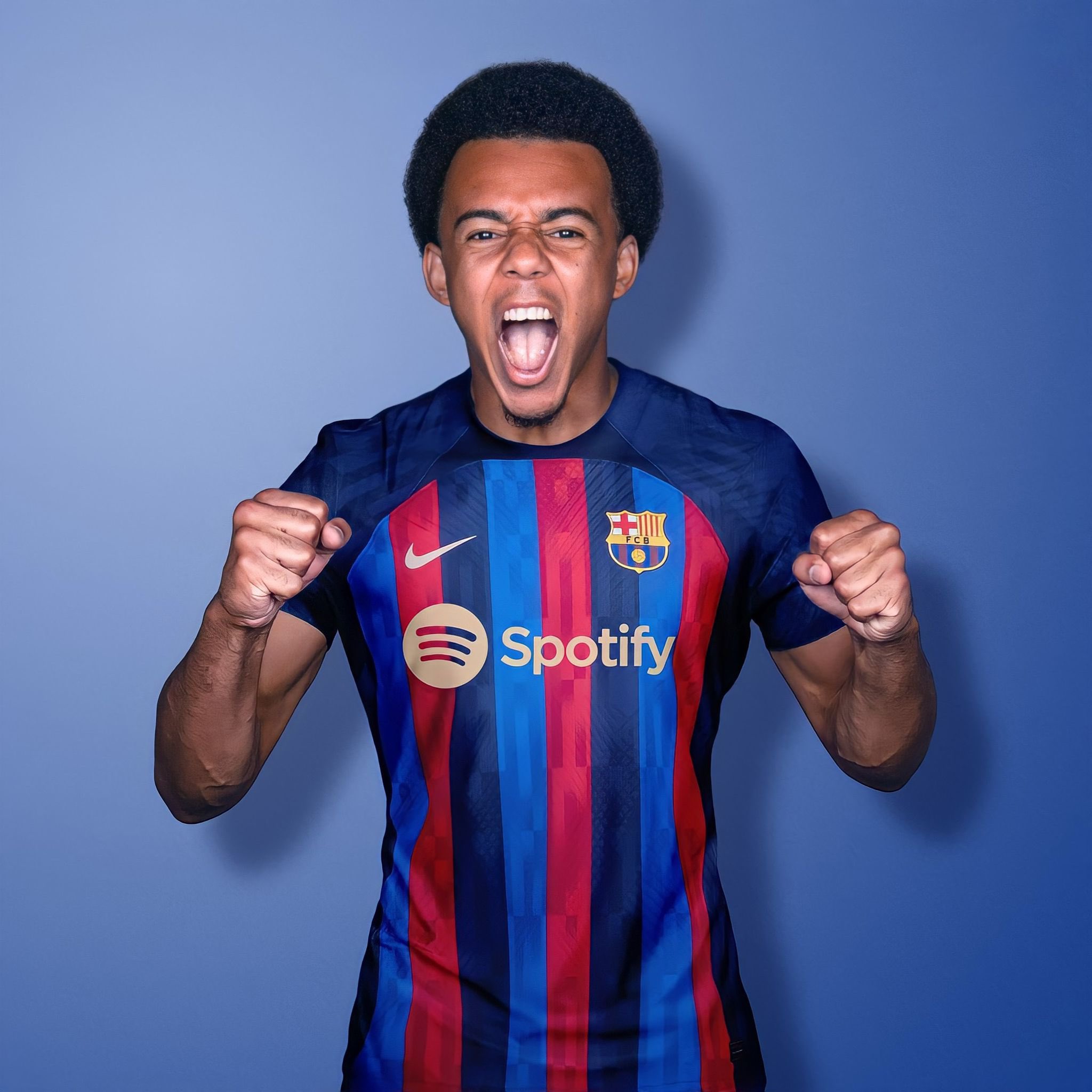 Koundé's first career Ligue 1 goal and his first competitive goal for Bordeaux's first squad came on February 10, 2018, as Bordeaux defeated Amiens 3-2 at home.
He joined the Spanish club Sevilla on July 3, 2019. According to reports, Bordeaux received a transfer fee of €25 million. He was included in the UEFA Europa League squad of the season in his first season at Sevilla, when he helped the team win the league a record-tying sixth time.
Koundé's transfer to Sevilla was confirmed by Barcelona on July 28, 2022, after the Frenchman turned down the opportunity to play for Chelsea FC in the English Premier League.
How good is Kounde?
Koundé is most comfortable playing as a right-sided central defender, although he is also sufficiently quick, skilled, and athletic to play just as effectively at right-back.
He plays there with the proficiency of a seasoned full-back, making long, lung-busting runs.
Jules Kounde's parents
Growing up alone in Landiras, with just his mother, suggests that he was reared by a single parent.
Jules had a middle-class upbringing and never experienced poverty as a child. The defender, in actuality, isn't the usual prosperous footballer with a rags-to-riches tale.
Jules Kounde's mother had always supported his decisions up to his adolescence. Because he was her only child, taking care of him was simple.
Futballnews gathered that Kounde's father never played a significant role in his development. With that information in hand, we may affirmatively state that his parents may have separated or divorced.
Jules Kounde Net worth
Kounde's earnings, including endorsements and partnerships, have earned him an estimated net worth of between $10 and $12 million as of 2022.
He was previously making £69,000 per week with Sevilla, or about £3.5 million annually.
Jules Kounde, a defender for Sevilla, will be joining Barcelona for a base salary of €50 million ($50m/£42m) plus add-ons, according to a recent deal. He is anticipated to agree to a four-year deal that will last until 2026.