Arsenal have signed Porto midfielder Fabio Vieira, according to a statement released by the Portuguese club.
There had been little talk about a possible transfer until yesterday, when it was announced that the Portugal under-21 international would have his physical today, June 17, 2022.
His agents have finally wrapped up all the loose ends, and Porto have declared that the trade is complete, with the Portuguese Primeira Liga club receiving €35 million up front and €5 million in add-ons.
"Deal finalized for amount of €40 million, of which €5 million is contingent on completion of sporting targets," Porto said in a statement.
Fabio Viera was named Player of the Tournament at the Under-21 European Championship last year, and followed that up with six goals and 14 assists in 27 games this season.
According to a report published today, Mikel Arteta's pursuit of Leicester City midfielder Youri Tielemans would not be hampered by Vieira's arrival, as the Belgian international will play a deeper role than Fabio Viera.
"I'll be honest, I haven't heard too much about him but I checked him up on YouTube when I saw the news break," former Arsenal midfielder Jack Wilshere said of Vieira's arrival.
"He looks good. Everyone looks good on YouTube but he looks like he has got a bit about him. Six goals and 14 assists from midfield. That's impressive.
"We all knew that Arsenal had to make some signings because they are in Europe. They need to get a bigger squad, so they are making moves, which is nice."
Fabio Viera at FC Porto
Vieira, who was born in Santa Maria da Feira in the Aveiro District, played nine games for Porto Juniors in the 2018–19 UEFA Youth League, scoring the opening goal in their 3–1 victory over Chelsea in the final in Nyon on April 29, 2019. In a 2–1 loss to Lokomotiv Moscow on October 24, 2018, he was sent off for two yellow cards in a group game.
On February 24, 2019, Vieira made his senior debut for Porto B, coming on as a 57th-minute substitute for Joo Mário in a 1–0 LigaPro away defeat to Arouca. Six months and one day later, he scored his first goal in a 3–1 away triumph over Farense with a penalty.
Vieira made his first competitive appearance for the first squad on June 10, 2020, in a 1–0 Primeira Liga home defeat over Martimo. He scored his first goal in the competition on 5 July, 2020 helping the hosts beat Belenenses SAD 5–0, and he made a total of eight appearances for the eventual champions by the end of the season.
Vieira scored in a 2–0 win over Olympiacos in the group stage of the UEFA Champions League after starting at the Estádio do Drago on October 27, 2020, in only his second game in the competition. His 32nd-minute strike decided the local derby against Boavista on March 20, 2022. Two weeks later, he scored his first league brace, the first and second goals of his team in a 3–0 home triumph over Santa Clara.
During the 2021–22 season, he gained more playing time in the first team after impressing at the 2021 UEFA European Under-21 Championship, where he was named player of the tournament after supplying two hat-tricks of assists against Moreirense and Beleneses SAD, totaling 14 – second-best in the league – and six goals to help his side to a domestic double of league and Taça de Portugal.
What is Fabio Vieira's position on the field?
Vieira is a talented left-footed midfielder who can play behind the striker or deeper as a central midfielder.
He spent the majority of his time for Porto this season in attacking midfield role, although he also saw time up front as a false nine and out wide.
How good is Fabio Viera?
Despite only starting 15 games, Vieira is one of the finest creative figures in Europe this season, grabbing a league-high 14 assists.
He also earned the Primeira Liga Midfielder of the Month title in April after scoring six goals in just 1329 minutes of domestic play.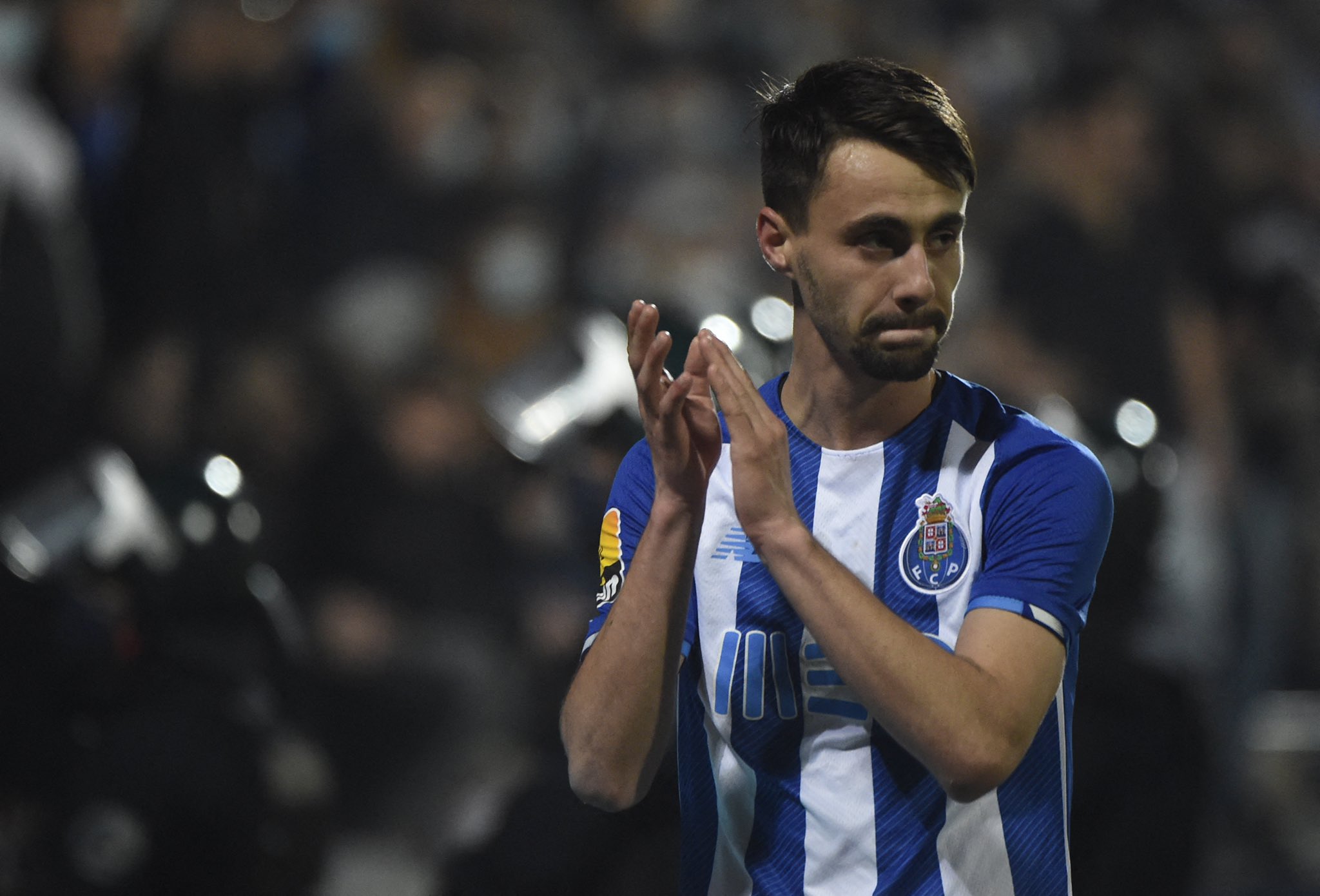 Vieira has yet to earn a cap for Portugal, although he has 13 goals in 21 appearances for the under-21 team and was named player of the tournament in the U21 European Championships in 2021.
He came up through the Porto levels and made 27 league appearances in his first two seasons, but after coming off the bench 12 times this season, he matched that total.
Due to his technical brilliance and adaptability, as well as his work rate and ability deeper on the pitch, the wonderkid has earned parallels to Manchester City great Bernardo Silva.
Vieira scored 10 goals for Porto in 75 games across all competitions.
When does Fabio Vieira's contract expire?
Fabio Vieira's contract with Porto was expected to expire in 2025, and it included a €50 million release clause, though the Gunners have negotiated a fee of €35 million plus €5 million in add-ons. He is now an Arsenal player even though the club is yet to officially unveil the Portuguese star.
How old is Fabio Vieira?
Fabio Vieira is a 22-year-old Portugal star who was born on May 30, 2000.
What is Fabio Vieira's height and weight?
Fabio Vieira stands at 5'7″ (170cm) tall. Vieira is 63 kg (139 lbs) in weight.
What boots does Fabio Vieira wear?
Blue Nike Mercurial Superfly VIII Elite boots are worn by Fabio Vieira.
What is Fabio Vieira's instagram address?
As of June 16th, 2022, Fabio Vieira has 129,000 Instagram followers.
What does Fabio Viera have to offer Arsenal?
Mikel Arteta is a highly regarded coach, and this is a really exciting transfer window move for him.
He's 22 years old and technically skilled, thus he matches the Arsenal player profile. He has excellent movement and is very graceful on the ball, and he is eager to play.
He primarily plays as a No. 8; he has also played as a winger and a false nine, but his best position is in the middle of the field.
A Premier League recruitment scout characterized him to me as a "beautiful footballer," "someone excellent on the eye," and "someone you'd want to have in your team."
Last season, he has six goals in 15 starts for Porto and 13 goals in 21 games for Portugal U21s, which tells you everything you need to know about this type of midfielder.