Eduardo Camavinga, a Real Madrid player, confesses that Saturday's Champions League final will be an emotional occasion for him, as the latest stage in a journey that began in a refugee camp and continues in one of football's most famous competitions.
Eduardo Camavinga, who joined the Santiago Bernabeu from Rennes last season, has had a fantastic debut season. The young midfielder is hoping to top off a successful debut season in the Spanish city with a bang – a Champions League title.
After winning La Liga in 2021-22, the midfielder and his teammates are now aiming to add the European title to their collection by defeating Liverpool on Saturday.
What did Camavinga say about his upbringing?
"I was born in a refugee camp in Angola after my family fled war," the teenager explained in an interview with the United Nations High Commissioner for Refugees (UNHCR).
"My parents brought me to a new life in France and football has brought me to the Champions League final.
"I'm grateful to play and proud to do so as a former refugee. I hope the millions of refugees around the world who also love football know that we stand together."
Eduardo Camavinga: Early Years
The most talked-about teenager these days is another French national. He's only 19, but his dexterity on the field has made him one of the brightest football stars to watch out for.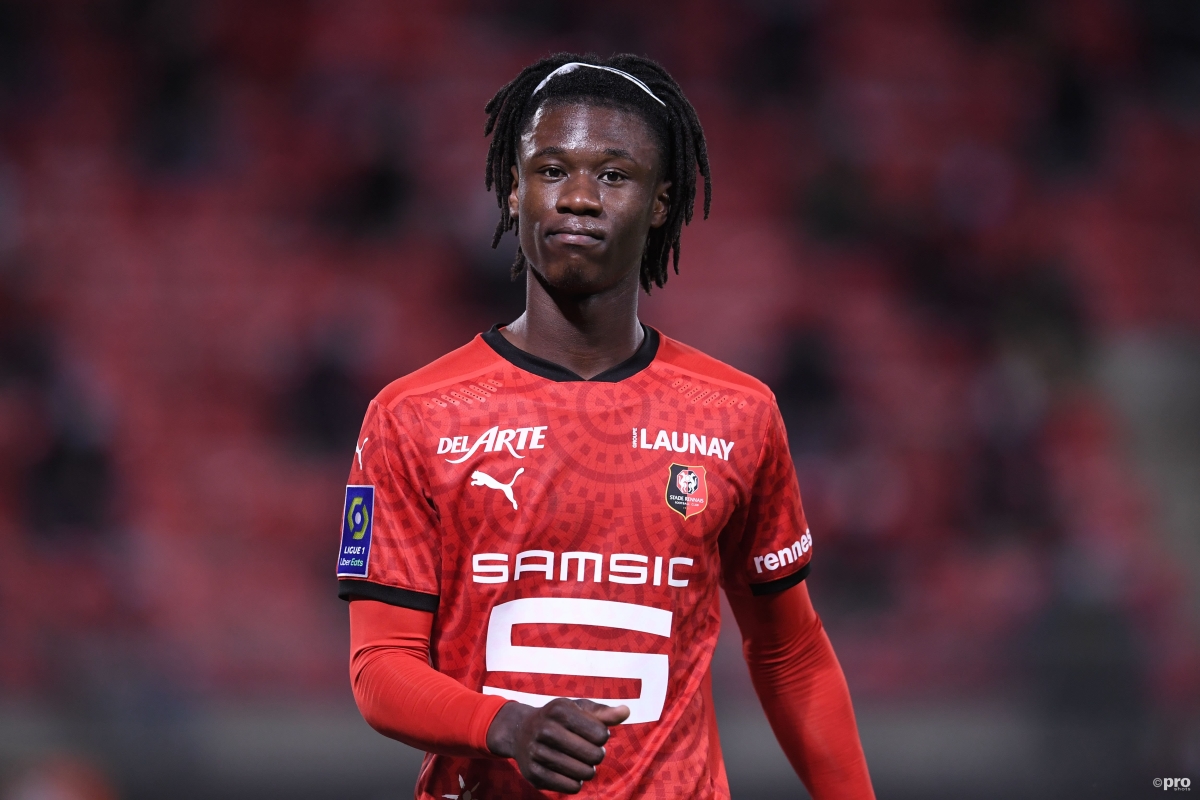 He was born in Angola and migrated to France when he was two years old. He was kicking the ball at Drapeau-Fougères five years later. This was his first professional football experience.
This midfielder is a dynamic player with promising early indicators. This inspired Stade Rennais F.C. to make a space for him, and at the age of eleven, he joined their academy.
Camavinga progressed through Rennes' development system and was a first-team player by the age of 16, making his Ligue 1 debut at the end of the 2018-19 campaign.
With his impressive performances, he immediately established himself as a major member of the team's midfield.
Camavinga had no trouble adjusting to his new surroundings, Madrid, making over 40 appearances in all competitions for Carlo Ancelotti's side, scoring twice.
Eduardo Camavinga's Salary & Net Worth
Salary 2022
How much money does Camavinga make?
Camavinga signed a four-year contract with Real Madrid in August 2021, with a salary of 4 million euros (3.4 million pounds) each year. According to our calculations, he earns €1,712.32 (£1,490) each day and €71 (£62) per hour!
Net Worth & Market Value
Net Worth: 8 Million Euros (6.8 Million Pound)
Market Value: 55 Million Euros (46 Million Pound)
His net worth was believed to be approximately 500,000 Euros shortly after signing his first professional deal. At Real Madrid, he presently earns around 4 million Euros (3.4 million pounds) per year.
His current net worth is estimated to be in the range of 8 million Euros (6.8 Million Pound). This youngster's current market value is 55 million euros (46 Million Pound).