Darwin Nunez was the target of anticipated trigger-happy social media reactions during Liverpool's Asian tour, but his four goals against RB Leipzig were the perfect response.
Darwin Nunez was always going to be scrutinized, even in preseason, given that his £85 million price tag made him Liverpool's most expensive addition in the club history.
Goals did come "like London buses," as Trent Alexander-Arnold put it, and both Jurgen Klopp and Trent Alexander-Arnold expressed their confidence in Nunez's potential contribution to the squad moving ahead.
The No. 27 entered the game in the second half of Leipzig's 5-0 victory and scored a hat-trick after just 20 minutes before adding a fourth in the last minute.
Liverpool romped to a 5-0 victory over RB Leipzig in Germany as they continued to advance through the preseason gears.
SEE VIDEO BELOW
For Jurgen Klopp's team, playing their Champions League rivals proved to be a very good practice ahead of their trip to Austria for a weeklong training camp.
The Anfield manager will also be pleased that Darwin Nunez not only scored his first goal but also scored three more to make it four in the second half.
Mo Salah's tuck-in gave the Reds the lead after just eight minutes.
Nunez, a high-profile summer addition, finally had his chance to steal the show as he scored a hat-trick in just 20 minutes.
In the 48th minute, the Uruguayan international scored his first Liverpool goal from the penalty spot.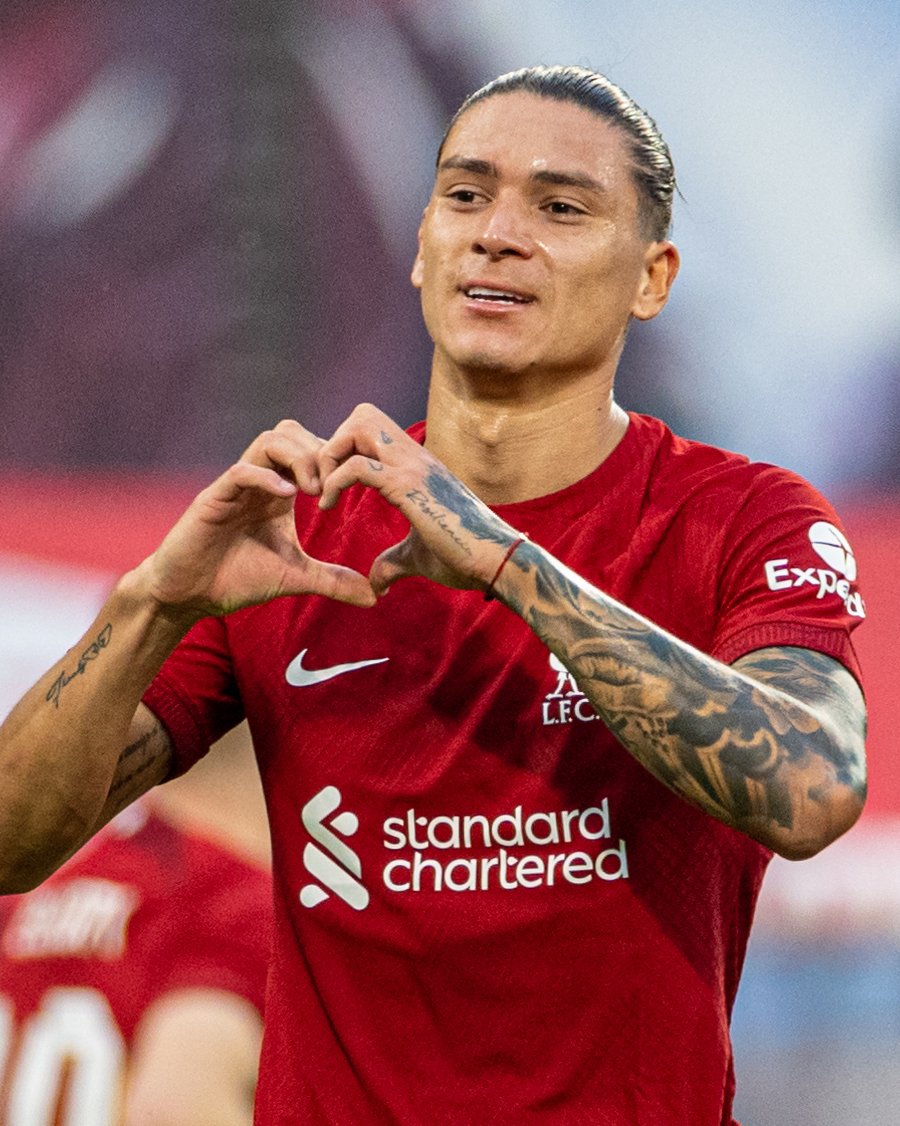 Four minutes later, he scored again with a precise finish that arrowed into the far corner.
Then, with 22 minutes left to play, Nunez executed a clever finish to seize possession of the match ball.
The striker didn't stop there, though, and scored his fourth goal in the final moments of the match, despite the fact that the Leipzig goalkeeper should have done a better job protecting the net.
Who is Darwin Nunez and why was he subject to criticism?
Uruguayan striker Darwin Gabriel Nez Ribeiro competes professionally for both the Uruguayan national team and Premier League club Liverpool. Nez graduated from Pearol's youth program and was elevated to the first team in that same year.
The recently acquired Liverpool attacker made rival fans laugh last week when he missed a golden opportunity during preseason practice with the Reds and then again when they played Manchester United in a preseason game, which United won 4-0.