Philippe Coutinho could return to the Premier League this weekend; two clubs are in the race; Liverpool and Tottenham are not interested in signing Coutinho, who joined Barcelona for £146 million four years ago and became the club's club-record acquisition.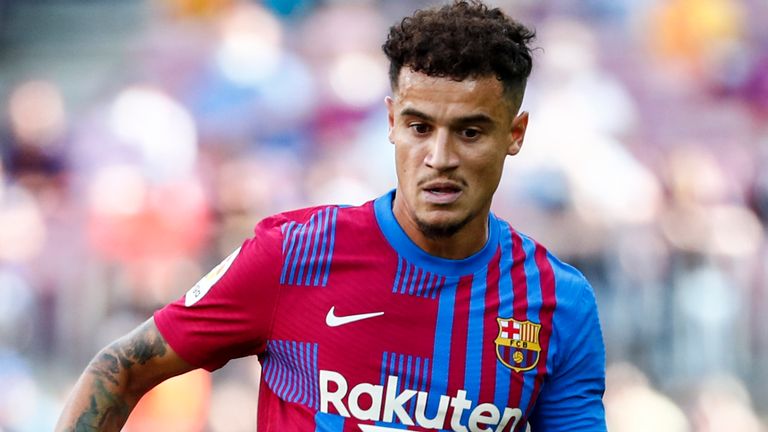 Two Premier League clubs are interested in Barcelona forward Philippe Coutinho, with a decision anticipated on Friday afternoon.
Aston Villa has emerged as the frontrunners to sign him and have already negotiated a loan deal for the former Liverpool midfielder.
This season, the Brazilian has made 16 appearances for the Blaugrana, largely as a substitute, and he is looking for a move away this month to get more playing time ahead of the World Cup in Qatar.
Coutinho has failed to persuade new Barcelona head coach Xavi Hernandez that he is deserving of a starting role, and the Catalan club wants to offload him to make room for Ferran Torres and other prospective signings.
Coutinho, who joined Barcelona for a club-record £146 million from Liverpool in January 2018, wants to return to the Premier League and join an ambitious team where he can play on a regular basis.
Earlier this week, there were as many as six English teams interested in signing Coutinho, but today there are just two real candidates for the Brazil international.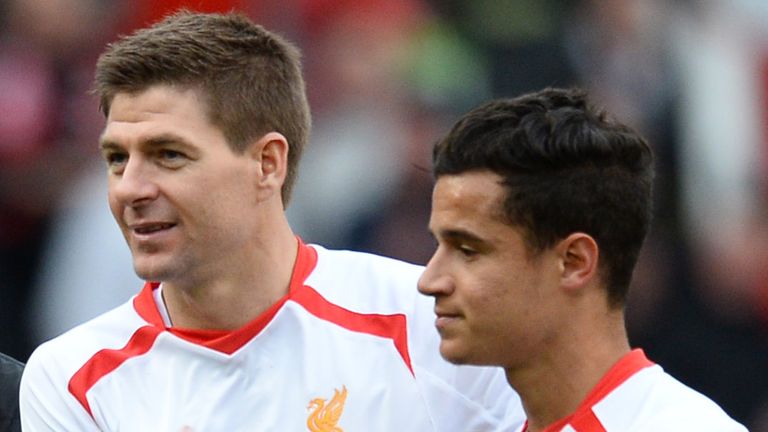 Steven Gerrard, the manager of Aston Villa, played alongside Coutinho at Liverpool and is eager for a reunion, according to various reports. The clubs are reportedly negotiating a loan arrangement. When Gerrard was at Liverpool, he was known to be a great fan of the 29-year-old, and he has previously praised him highly.
Despite Coutinho's prior affiliation with their arch-rivals, Everton have been linked with a move for him, and are thought to have made contact with Barcelona. Liverpool is thought to be keeping an eye on the situation, while Newcastle United and Tottenham Hotspur are rumored to be interested in the offensive midfielder.
Klopp's advice to Coutinho in 2017.
That's all and dandy, but even if Coutinho goes on to become a club icon for Villa, you can't help but question if he would have been better off sticking at Liverpool.
While you can't erase the past, what makes Jurgen Klopp's hypothetical circumstance so damning is that he seemed to see the entire problem coming a mile away – and with surprising precision.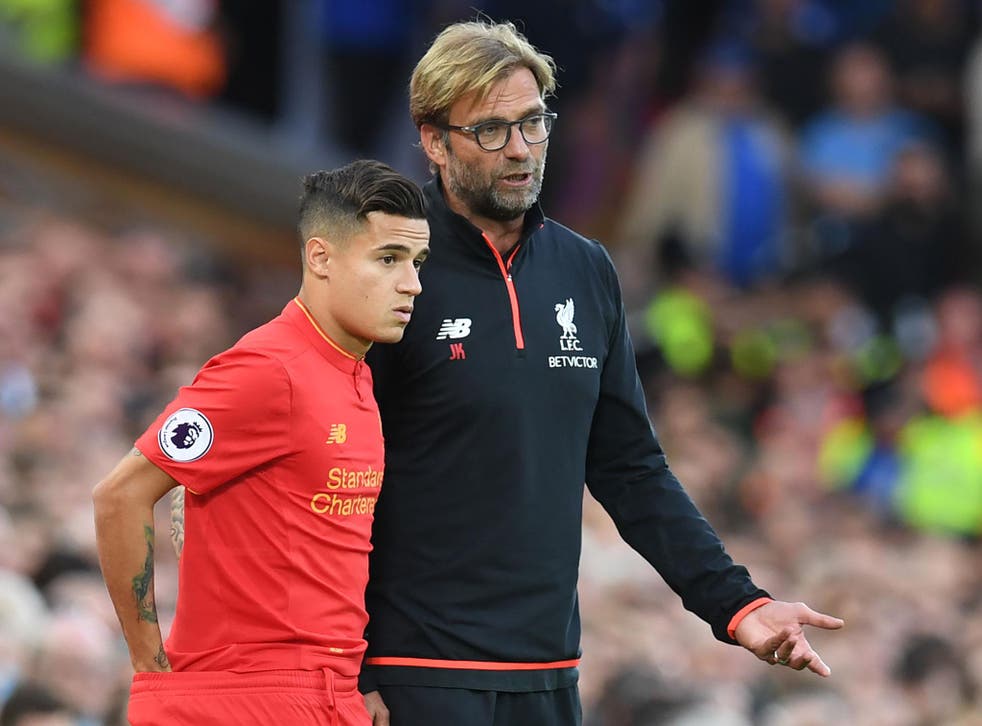 That's because, according to talkSPORT, one of Klopp's arguments for keeping Coutinho was that he would be risking his possibly legendary reputation by moving elsewhere.
"Stay here and they'll end up creating a statue in your honor," the Liverpool manager told the Brazilian in May 2017.
"If you go somewhere else, like Barcelona, Bayern Munich, or Real Madrid, you'll be just another player." Here, you have the opportunity to be more."
Klopp's advice now appears to be painful.
Although this may have influenced Coutinho's decision to stay at Liverpool in the summer of 2017, it did not have the expected effect, as the player left just a few months later.
And it's simply strange that Klopp directly name-drops Barcelona and Bayern, which Coutinho went on to play for after departing, almost half a decade later.
Furthermore, the overriding message that Coutinho will be more loved and respected if he stays at Liverpool is absolutely correct, as he has never been as well-liked in Spain as he has been on Merseyside.
We don't think Klopp is happy with how Coutinho's career has turned out since 2017, but he can be confident in the knowledge that he was completely correct…