Chelsea are facing a major exodus this summer, with five senior players eager to leave the club.
Andreas Christensen and Antonio Rudiger have already departed from Stamford Bridge to join Real Madrid and Barcelona, respectively.
In the meantime, Romelu Lukaku has been granted permission to return to Inter Milan on loan for the upcoming season.
According to The Sun, five more first-team players at the London club are considering leaving during the summer transfer window. This could result in additional departures from the club.
Both Marcos Alonso and Cesar Azpilicueta are eager to reunite with Christensen at FC Barcelona.
Both players' contracts with Chelsea have just one year left, but Tuchel is hesitant to let Azpilicueta depart this summer.
After growing disappointed with his lack of first-team appearances under Tuchel, who is rumored to be willing to sell the Moroccan international, Hakim Ziyech allegedly submitted a transfer request in June.
Christian Pulisic, a winger for the United States, is rumored to be eager to depart as well in quest of more first-team opportunities.
The American, who faces heightened competition for positions at Chelsea this season due to the signing of Raheem Sterling from Manchester City, has been linked to moves to Juventus and AC Milan.
Timo Werner is currently in a position that is comparable to that of Christian Pulisic, but as a result of Romelu Lukaku's departure, Werner may be given a more prominent role this season.
Werner cryptically said, "I could be happy anywhere," when asked if he might be "content at Chelsea the next season".
"The most important thing is that I am happy. I am happy when I play and score goals. This is a fact. That's what I should take care of and other things will come."
Ross Barkley and Michy Batshuayi are two players who Tuchel is ready to let go, but Chelsea has not yet received any compelling bids for either player.
Speaking after Chelsea's humiliating 4-0 preseason loss to rivals Arsenal, Tuchel acknowledged that a number of players were looking to leave the organization.
"We have a lot of players who are thinking about leaving and looking at their options," said Tuchel.
"We got sanctioned and players left us, we know that some players are trying to leave us, and this is where it is."
The Five Players Set To Leave Chelsea This Summer
As they attempt to improve upon their third-place league result from this season, Chelsea are expecting a busy transfer window.
The Premier League was within reach for Thomas Tuchel's team, but they faltered over the holiday break, leaving champions Manchester City with a 19-point lead.
The summer will be significant, and to assemble the ideal squad, some players would need to depart as new players join.
What players might Chelsea let go this summer as they start a new era under new management?
Callum Hudson-Odoi
Despite having all the talent in the world, Callum Hudson-Odoi hasn't been able to gain any traction at Chelsea.
He requires playing time, like other rookie players, to develop consistency and find his rhythm. Because of competition for positions and his injury concerns, Hudson-Odoi hasn't done enough at Chelsea.
Hakim Ziyech
Now that Raheem Sterling has joined Chelsea from Manchester City, Hakim Ziyech is certain to depart the club this summer.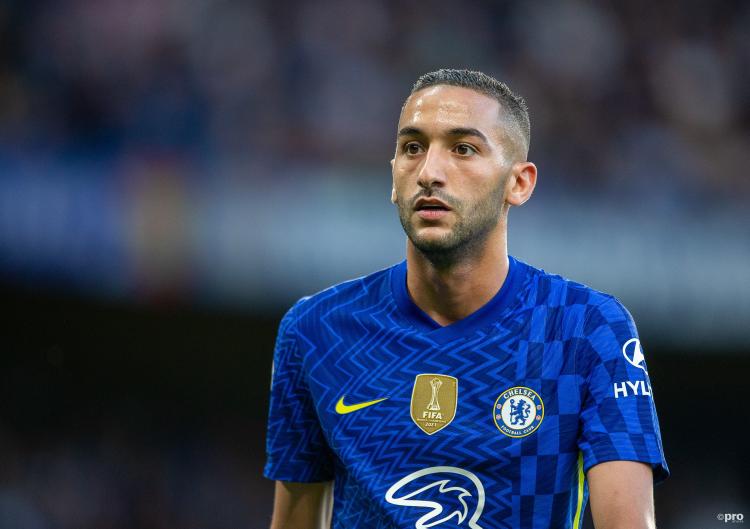 Two seasons into his Blues career, Ziyech has struggled to establish himself as a first-choice player. His inconsistent play hasn't helped his cause, and with Conor Gallagher's excellent performance on loan at Crystal Palace last season, Ziyech might be sacrificed.
Ross Barkley
Ross Barkley was unexpectedly kept in the fold last season after being abandoned in 2020–21 and loaned to Aston Villa.
He was able to make an unusual appearance, although his game time was brief because he was just a backup.
Barkley might enter Tuchel's consideration because of Chelsea's center midfield's propensity for injuries, but with Gallagher, Billy Gilmour, and Ethan Ampadu returning to the team this summer, he won't be required when the season begins.
Kepa Arrizabalaga
Kepa only appeared four times in the Premier League last season due to Edouard Mendy's superb form.
Kepa was recruited by Maurizio Sarri, the manager of Lazio, who has expressed interest in the player in the past. If Kepa wants to leave Chelsea, the Blues are unlikely to stand in his way.
Timo Werner
Due to Romelu Lukaku's departure, Timo Werner may be handed a more significant role this season compared to Christian Pulisic's current position.
But the German might be forced to leave this summer if he doesn't see himself in the starting lineup or on Tuchle's plan next season.