Carlo Ancelotti was replaced on the Real Madrid bench by his son yesterday evening.
Davide, on the other hand, was unable to issue team orders due to a lack of the required license.
After testing positive for Covid, Carlo Ancelotti, 62, was unable to participate in Saturday's 2-1 LaLiga victory over Celta Vigo.
And that meant that his assistant, Davide, was in charge of Real's bench.
However, there was a problem with Davide actually giving players instructions from the technical area.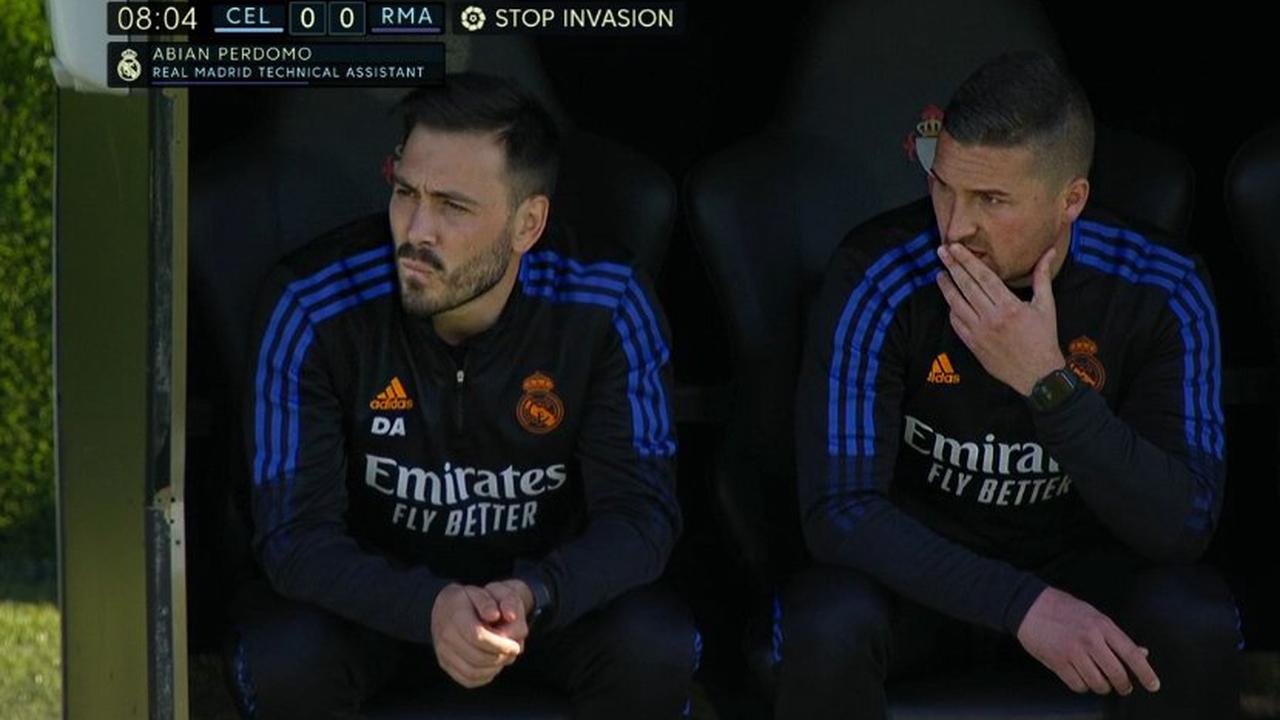 Because of Spanish Federation restrictions, anyone in the space must have a Continental Pro Licence.
Davide only possesses a Uefa 'A' badge despite being fluent in four languages.
He was also compelled to sit on the bench for the duration of the game.
But Davide found a way to make things work, as he was seen wearing a headset to communicate with his father, Ancelotti.
From the coaching area, it was Real's goalie coach Luis Llopis who screamed the orders.
It wasn't the first time Ancelotti Jr has been forced to step in, as he did in 2019 when Napoli lost 2-1 to Roma.
Since 2012, the 32-year-old has worked as a coach for his father, first at Paris Saint-Germain and then at Real Madrid.
Davide was then elevated to assistant manager at Bayern Munich, where he stayed for the rest of his career before moving on to Napoli and Everton.
In Ancelotti's second term at Real, he remains No 2 and oversees training sessions on a daily basis.
With his father out of the picture, Davide took over as the team's tactical leader at Celta Vigo.
How it went down
Real got off to a flying start after only 19 minutes as they claimed the lead. After a quick counter, the visitors were awarded a penalty.
And it was Karim Benzema who scored the game's first goal.
Celta Vigo equalized in the 39th minute, giving Real a scare just before halftime. However, it was called out by VAR because teammate Iago Aspas was deemed offside in the build-up.
Celta Vigo drew level in the 52nd minute when Nolito, an ex-Manchester City winger, scored.
When Real was handed a second penalty kick in the 69th minute, Benzema was on hand to slide in yet another penalty.
In their first game since losing 4-0 to Barcelona in the LaLiga derby, the LaLiga leaders hung on to win 2-1.
Real has a 12-point lead at the top of the table as they seek a second consecutive title.