Barcelona announced on Friday, July 23, 2022, that they have sold an additional 15 percent of their domestic broadcast rights to an international investment company Sixth Street. The transaction is estimated to be worth about €320 million.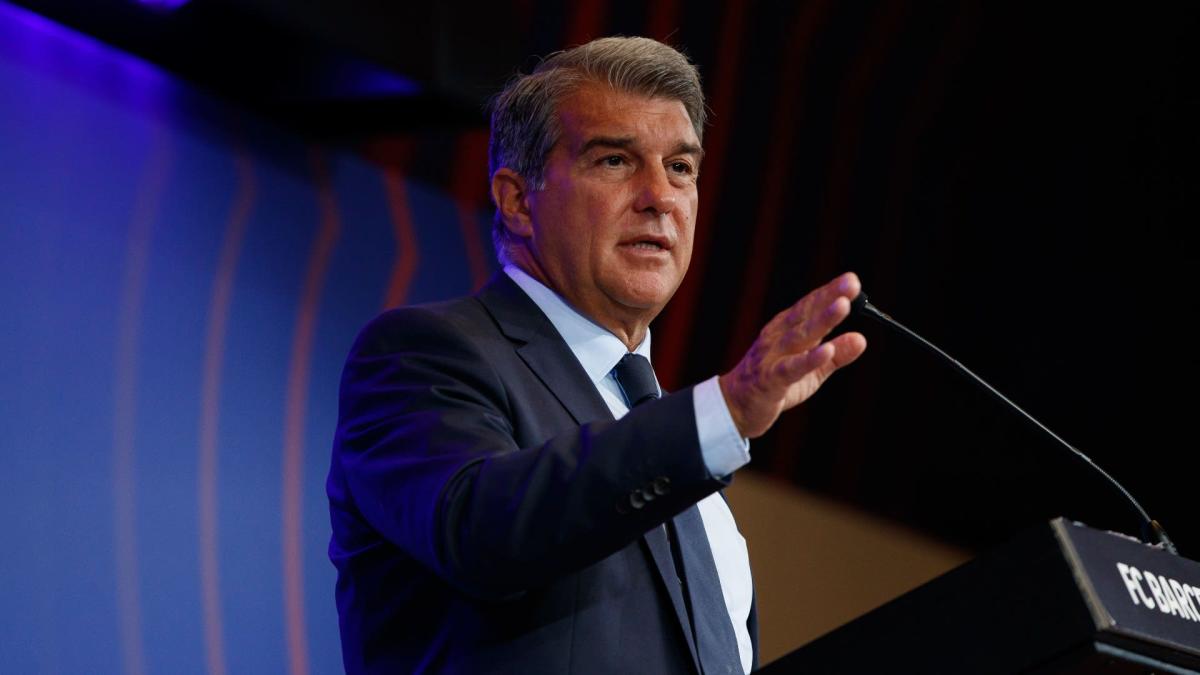 According to reports, Barcelona are hoping the deal would allow them to register summer free agents Franck Kessie, and Andreas Christensen; and also register their new acquisitions Raphinha, and Robert Lewandowski.
Sergi Roberto and Ousmane Dembele recently signed new contracts, so Barca will also utilize the money to re-register them with LaLiga.
Before the announcement of this deal, FC Barcelona president Joan Laporta had said the team would strive to reinforce its defense which means that more players are expected to join the club this summer.
After selling 10% for €207.5 million at the end of June, Sixth Street has now paid for 25% of Barcelona's future LaLiga broadcast revenue.
According to those estimates, which will fluctuate, Sixth Street stand to receive €41.4m from the arrangement per year. The rights were valued at €165.6m for the 2020–21 season; figures for the previous season are not yet available.
The company's initial investment of €527.5m, would amount to slightly over €1 billion after 25 years.
The deal is a continuation of Sixth Street's trend of supporting sports. Additionally, the American company just landed a deal with Real Madrid to manage the operations of the Bernabeu.
Also, Sixth Street jointly owns the majority stake in the New York Yankees and the Dallas Cowboys; and the company has a 20% ownership in the San Antonio Spurs.
The agreement Barca reached with Sixth Street last month kept them from finishing the 2021–22 fiscal year in the red, but sources said that the funds would not improve their summer transfer spending budget.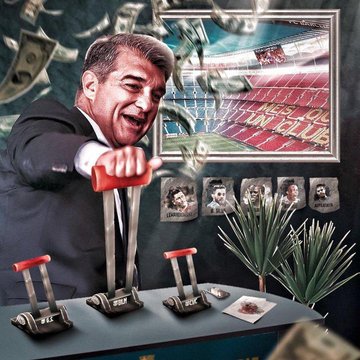 The sale of an additional 15% of their domestic media rights, according to club sources who spoke to ESPN earlier this month, would allow them to fund the squad revamp that coach Xavi Hernandez has sought for this summer.
The project will contribute to raising their LaLiga-imposed expenditure cap, currently set at -144 million euros (the only negative cap in the league), but subject to ongoing revision by the Spanish league.
Last year, Barca spent almost €560 million on its team, which includes salaries and amortization charges among other things.
If that amount can be reduced to match LaLiga's spending limit, Barca will have a spending ratio of 1:1, allowing them to invest one euro for every euro they receive from transfers or save through pay savings.
Currently, they are only able to spend a portion of whatever revenue they receive from players' departures because they are currently limited to a ratio of either 1:3 or 1:4, depending on the size of the revenue they generate.