Barcelona is becoming increasingly confident that Kylian Mbappe will sign with Real Madrid in the near future, as per reports.
Mbappe's future is one of the greatest storylines in the world of football since his contract with Paris Saint-Germain is set to expire after this season.
That means Mbappe is free to join whichever club he wants this summer, as well as re-signing with PSG, but Barcelona believes their chances of landing him are dwindling.
What will Barcelona do?
Barcelona is one of several high-profile clubs interested in signing Mbappe, but they feel Real Madrid is in the lead.
In fact, they believe Mbappe's representatives and Real Madrid president Florentino Perez have already reached an agreement.
"Florentino's chances of losing Mbappe now are slim to none. They had to have signed something, didn't they? "According to a high-ranking Barcelona official.
Real Madrid claims that there is no agreement with the player, that nothing has been signed, and that the case is not finished.
Barca, on the other hand, is currently concentrating on putting together a team capable of competing with a Mbappe-led Madrid.
Erling Haaland of Borussia Dortmund is their main aim for that squad, but Barcelona knows it will be a difficult signing.
To recruit Haaland, the club would have to sell players, earn money by selling assets such as audiovisual content provider Barca Studios, and cut the squad's overall wage expenditure.
This summer, the club is also aiming to sign Cesar Azpilicueta, Andreas Christensen, and Franck Kessie as free agents, which might free up funds to sign Haaland.
Real Madrid wants Mbappe and Haaland
Real Madrid are apparently planning two 'Galactico' moves this summer, with Kylian Mbappe and Erling Haaland being targeted.
Both Mbappe and Haaland, who are expected to win the Ballon d'Or in the future, are expected to depart PSG and Borussia Dortmund at the end of the season, putting clubs on high alert.
Madrid, on the other hand, is said to be in pole position to sign both, making them the club to beat in the Champions League for the foreseeable future.
Surprisingly, they may be on the verge of bringing them both to Bernabeu for a total of £64 million!
Mbappe's contract at the Parc des Princes expires in the summer, amid claims of a record-breaking £1 million-per-week contract and an £83 million signing bonus.
Meanwhile, a release clause in Haaland's contract will come into effect this summer, making him available for £64 million.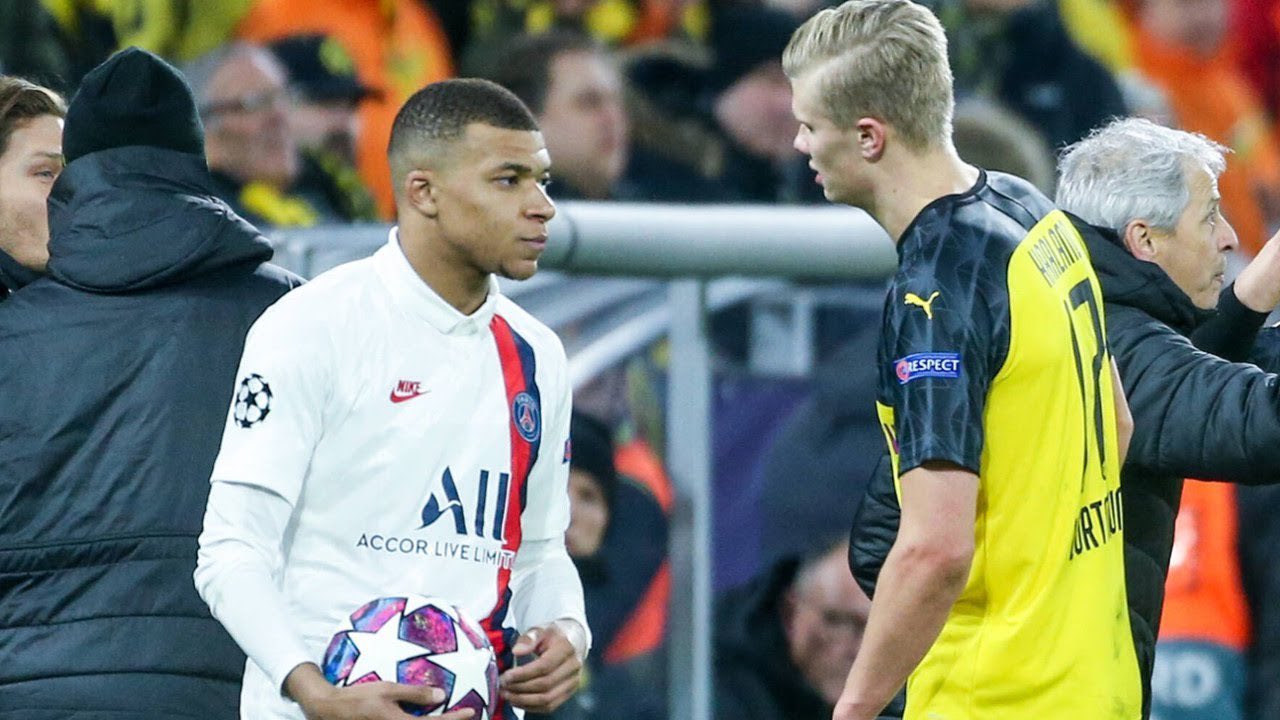 But, if Real Madrid pulls off a miraculous double signing, how will they line up?
Only by seeing both players at Santiago Bernebau will we be able to answer this issue.