AFCON 2021: Cameroon 's Vincent Aboubakar and Karl Toko Ekambi both scored twice as the hosts beat Ethiopia 4-1 in Group A on Thursday to advance to the second round of the Africa Cup of Nations.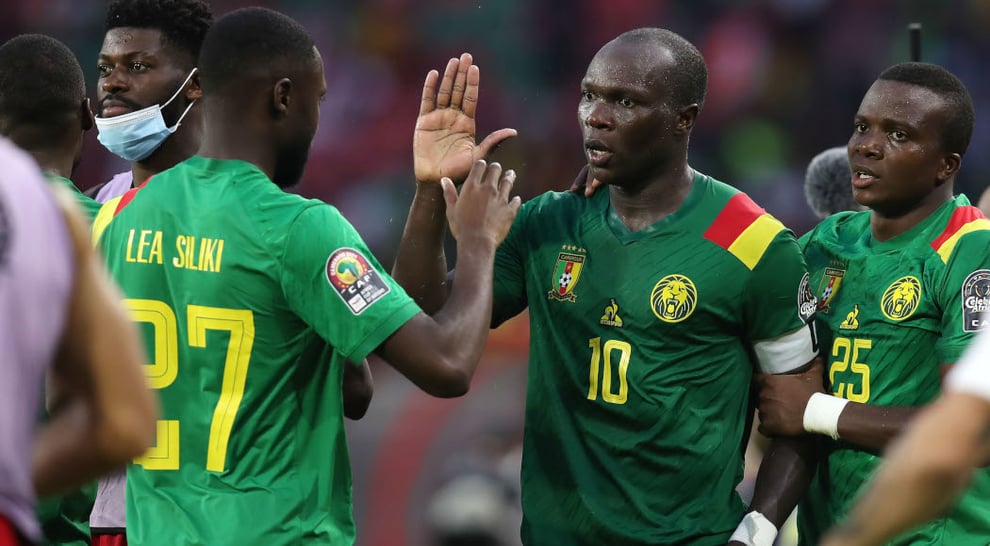 Cameroon put in a great second half effort to extend their lead to six points after defeating Burkina Faso in their first encounter.
The victory over Ethiopia at the Olembe Stadium, on the other hand, was considerably more convincing and will serve as a morale boost for the team, which is under a lot of pressure.
Ethiopia got off to a flying start, catching Cameroon's defense off guard with a square ball into the area delivered by Amanuel Aregawi and Dawa Dukele stepping in front of his marker to slide home the pass.
Cameroon had previously behind twice in the competition, but it took only four minutes for them to equalize.
Collins Fai, who had been sloppy in defense when Ethiopia scored, made apologies with a wonderful cross, and Toko Ekambi capitalized on bad marking to score in the eighth minute.
The French-born attacker hit the crossbar with a header, but Ethiopia were also threatening on the counter-attack, catching Cameroon off guard several times despite having little control.
They wilted quickly after the second half started, with Aboubakar scoring twice in as many minutes.
In the 53rd minute, he headed home Collins' cross then slid in a similar square ball from Nicolas Moumi Ngamaleu.
In the 67th minute, Toko Ekambi scored his second goal, and Cameroon's fourth.
"We had mentally prepared ourselves for this game. This is a huge boost for the competition, and we're hoping for a bigger crowd for our next game "he said during a press conference
Due to covid constraints, the newly constructed Olembe Stadium was only about 20% full for the match.
Cameroon became the first country to qualify for the round of 16 with their victory on Thursday, with Ethiopia scoring one goal and losing two games.
What comes next?
Cameroon will face Cape Verde at the Olembe Stadium on Monday at 4 p.m.
At the Kouekong Stadium, Ethiopia will meet Burkina Faso at the same time.
All of these matches will be reported here on FUTBALLNEWS.